Can't make it to South by Southwest this year? No need to fret. Missing SXSW only means that you won't get lost in the massive crowds and have to pay thousands of dollars per night to stay at a hotel located in downtown Austin. Trust me, as a former UT Austin graduate, I can tell you from personal experience that not being physically present in Austin during SXSW isn't as bad as you might think.
Consider this: Austin's largest music, media and tech conference attracted 84,385 registered, badge-holding participants last year. While this annual festival certainly draws a large enough and diverse crowd to "Keep Austin Weird," SXSW is becoming an event that's almost bigger than the Texas state capital itself. In fact, the mayor of Austin is actually encouraging people to work from home on Friday, or take a half-day off due to traffic brought on by SXSW (and President Obamas visit).
While missing SXSW this year might seem like a major bummer though, there are others ways to enjoy the festival from the comfort of your very own home/office/city/etc. Here are 5 free apps you can download to ensure that you stay up-to-date, in real time, with all the latest happenings at SXSW this year:
#1: Flyy App (iOS download)
Listed under the "social networking" category of Apple's App Store, Flyy App's slogan is, "You Speak. We Listen." And with all the diverse crowds expected this year at SXSW, Flyy App is the perfect voice-based platform for conference goers to say exactly what's on their minds in real time. The best part about Flyy is that users have the option to remain anonymous, meaning there will be no holding back when it comes to thoughts and opinions regarding SXSW. In a way, Flyy can be viewed as free audio blogging platform for people wanting to express themselves during big events, or for users just wanting to share their thoughts with others around the world. Download Flyy to hear what users are saying about SXSW in real time. Be sure to search for the hashtag #SXSW under the app's global search feature to find content related specifically to this event.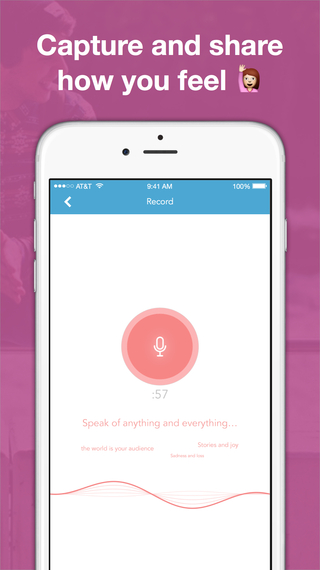 #2: Twitter (iOS/Android/Windows 10 download)
Twitter is a must have app for people wanting to keep tabs on SXSW. I can guarantee you that conference attendees will be tweeting photos and relevant content non-stop throughout the event. Stay on top of all the latest SXSW tweets by searching for the hashtag #SXSW. For those unfamiliar with using Twitter, it's a simple app that lets users setup a profile and search its database for topics and people to follow. With such a diverse crowd at SXSW, Twitter is the perfect app to use for finding real-time content (Tweets) related to topics that appeal to a wide array of users.
#3: Instagram (iOS/Android download)
Yet another "oh so popular" free app, Instagram users will be blowing up the visual content scene during SXSW this year. Catch all the latest pictures and video clips from SXSW by downloading Instagram and then searching using the hashtag #SXSW. Better yet, users can follow SXSW's official Instagram account, @sxsw, to stay up to date with the latest happenings in real time. From selfies, to live video clips, Instagram allows user to stay connected every minute, one filter at a time.
#4: Startup News (iOS download)
Curious about the latest startup developments taking place at SXSW this year? Innovation, entrepreneurship, venture capital and other "startup topics" are featured in the form of a summary across the Startup News app. Push notifications can even be setup for specific startups, funds and topics of interest. This app also includes videos and interviews from leading YouTube channels. Users can customize their own feeds to get the startup related content they want to see in real-time during SXSW.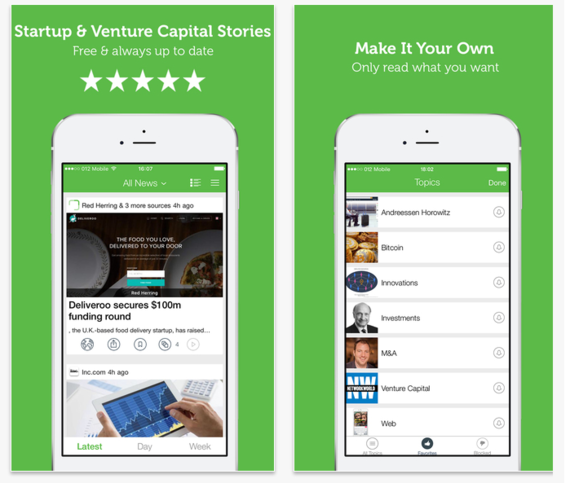 #5: Snapchat (iOS/Android/Windows 10 download)
What happens in Austin, stays in Austin - right? With Snapchat, SXSW attendees can take a photo or video with a caption or doodle and send it off to friends. These "snaps" can be viewed for up to 10 seconds, making it the perfect messaging app for sending those rather embarrassing, or downright stupid moments that are bound to happen at SXSW. Alternatively, users can add snaps to their "story," a 24-hour collection of a users photos and videos that can be broadcasted to the world or just to their followers. So, if you have friends going to SXSW who are Snapchat users, you should download the app now and start following them, as they are sure to send some rather interesting snaps during SXSW.
Sure, drunken pedicab rides through downtown Austin, massive startup parties and music shows might make for an unforgettable weekend. Fortunately, advancing apps like the ones mentioned above have made it easy to keep tabs on the latest happenings at SXSW, allowing people everywhere to get over their FOMO. The best part is, these apps feature a variety of content in real-time (voice, photos, video clips, news), so it feels like you aren't missing out on anything. All things considered, SXSW is actually just a few free downloads away!