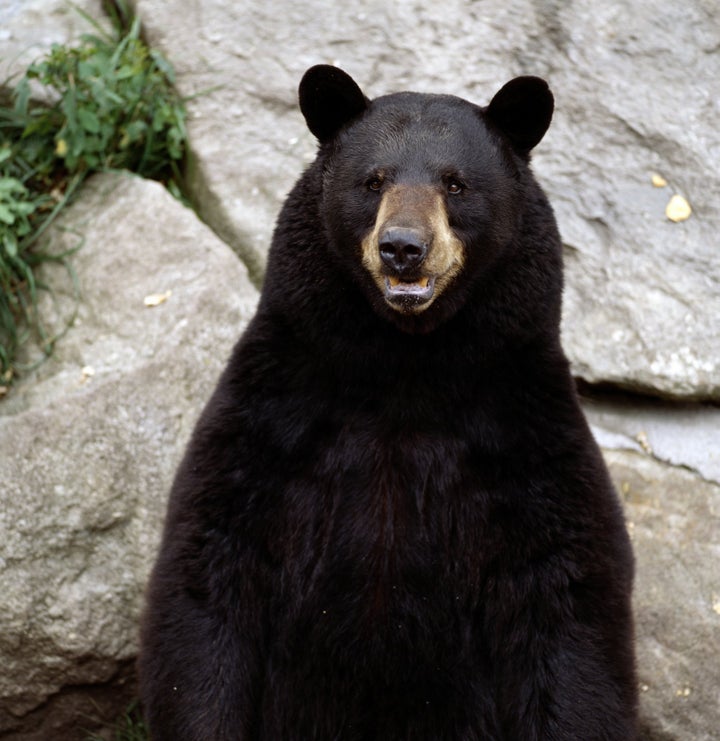 Just outside of Denver lies one of the great treasures of
Colorado. It is the Rocky Mountain Wildlife Conservation Center, also known as
the Wild Animal Sanctuary. For over 29 years Pat Craig, his family and many volunteers have rescued, housed
and cared for over 200 large carnivores that were living in people's homes, abandoned,
abused or found in horrible situations.
Most people aren't aware of what a large problem captive wildlife is. More exotic animals live in apartments and garages illegally than live in American zoos. Would you believe there are over 30,000 lions, tigers, bears, leaopards, wolves, lynx and other wild animals that people attempt to raise as pets? As insane as that sounds, it's not only real, but it's a real problem.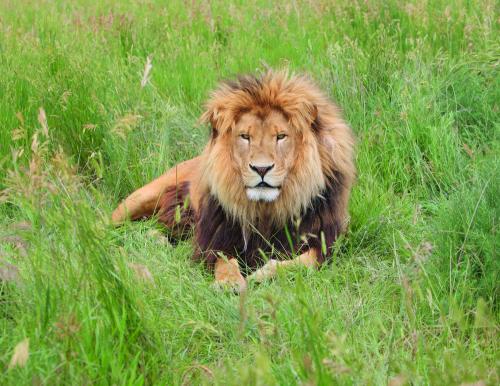 Luckily, the Wild Animal Sanctuary provides some relief to this troubling issue by maintaining a 320 acre refuge for over 220 lions,
tigers, bears, wolves, servals, cougars, leopards and other large carnivores that have been rescued.
One of the greatest features of the sanctuary is the elevated catwalks and observation decks that allow children and adults to marvel at these creatures in their natural habitats. The catwalks are connected to a two-story temperature-controlled roundhouse that serves as a staging area to help new arrivals acclimate to their new safe environment.
The top floor is an education center full of entertaining and informative videos on the animals who live at the sanctuary. Kids love to curl up in their parents laps as their eyes widen and their mouths open after becoming entranced with the animals and the dramatic stories unfolding in the videos.
My favorite video is an hour long special created by Animal Planet with Edie Falco following the story of Eddy the black leopard being raised by the Craig family. When you visit the sanctuary save some time to get drawn into the heart-wrenching tales of how many of the animals were living before being rescued and rehabilitated. The volunteers who have participated in the rescues are very accessible and delight in sharing their experiences with visitors. All of their stories have ended happily since those animals were brought to the sanctuary, but many others still wait to be rescued.
One of the latest campaigns the sanctuary has undertaken is to raise 5,000 signatures on a petition to save the Cancun tigers that have been nearly starving for four years. Months of pleas have not moved the Mexican government to allow them to rescue the tigers and provide them with medical care and basic services. Unfortunately the Cancun tigers are living in small jail-like cells when they could be playing in the pool and roaming natural habitats with the tigers who live at the sanctuary.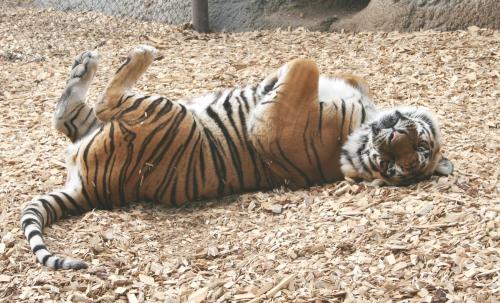 If you've only seen exotic and endangered animals in zoos then you don't know what you're missing. You can get a taste on Wild Animal Sanctuary website, their Posterous blog or by following them on Twitter. You can also adopt any of the animals with a monthly donation to support the care of all the animals at the sanctuary. Though the cold weather will keep some of the animals in hibernation, anytime is a good time to visit the Wild Animal Sanctuary to be educated and elated at seeing these wonders of nature at play across acres of land. A visit to the sanctuary will warm your heart, put a smile on your face and bring out the joy of being a wondrous child in you.
Calling all HuffPost superfans!
Sign up for membership to become a founding member and help shape HuffPost's next chapter