This month New Yorkers will have a rare opportunity to see the legacy of Brazilian slavery and resistance up close at the annual Batizado (or "baptism") celebration of the Afro-Brazilian martial art Capoeira (pronounced Capo-Wey-Da).
Hosted by Professor Boca do Mundo and Monitor Pena Verde, the event begins on October 13th and 14th with workshops taught by world famous Capoeira Mestre (or Master) Sabiá at the Community Roots Middle School, 50 Navy Street, Brooklyn New York, from 7:30pm to 9:30pm, and culminate with the Batizado ceremonies on Saturday, October 15th at the UFC Edgewater gym, 115 River Road, Edgewater, NJ at 1pm. Special guests include Professora Pimentinha from Long Island and Professor Chipa from Oakland, CA. The events are open to the public and to all schools.
Capoeira is an Afro-Brazilian martial art that combines dance, music, percussion, songs, ritual, self-defense techniques and acrobatics. According to legend, Capoeira began over four centuries ago, when African slaves in Brazil trained to fight under the guise of dance in order to fool their masters. Graceful sweeps and cartwheels performed to rhythmic drumming concealed their deadly techniques of attack, defense and trickery...and a unique martial art emerged.
Capoeira is played in a circle called a roda (pronounced "hoda") to the sound of live music -- specifically songs written for the sport — and instruments (the Berimbau, the Atabaque, the Pandeiro and the Agogô) which determine the rhythm, pace and style of game that is played.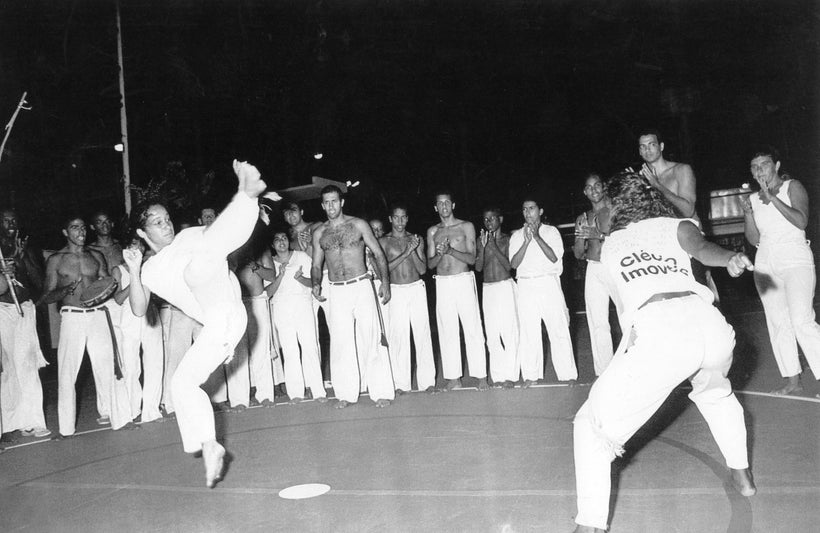 A Batizado is a traditional Capoeira event where new players are initiated and Capoeiristas advance in rank. At a typical Batizado world-class professional Capoeiristas from all over the city and the world come to help initiate new players, play each other, and to perform for the audience. Capoeira in that sphere is like a combination of Carnival, Cirque du Soleil and a back-alley favela street-fight. It is truly a sight to behold. And a Batizado is the place to witness it.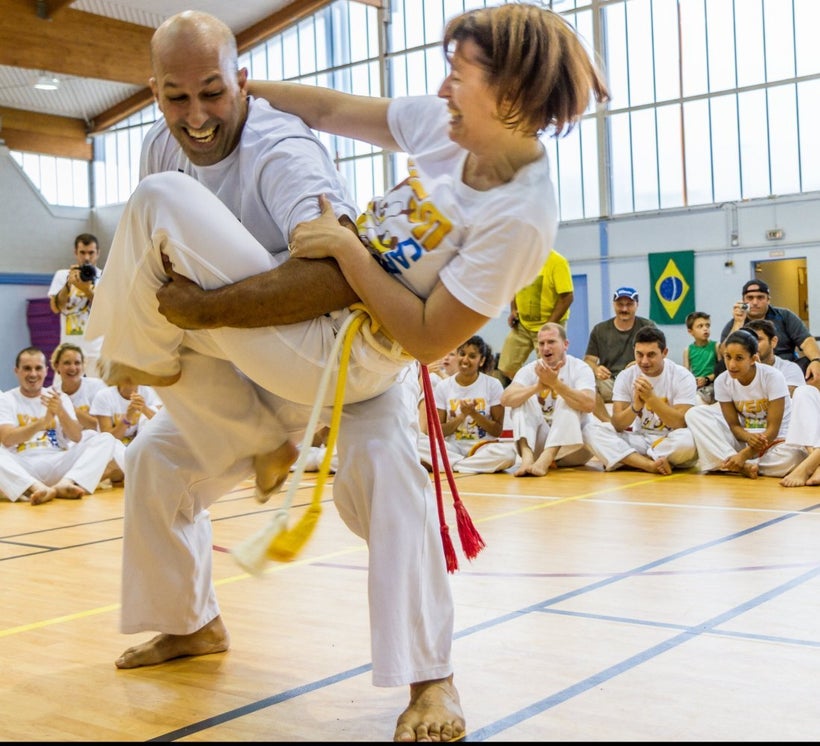 Capoeira is, in a word, beautiful, and mesmerizing to watch. There is a joyful and playful spirit to Capoeira (in fact, in Portuguese you joga or play Capoeira) and, because it utilizes dance and acrobatics and players don't just punch, kick and hit each other, there is a mystery and magic to the martial art that make it truly unique.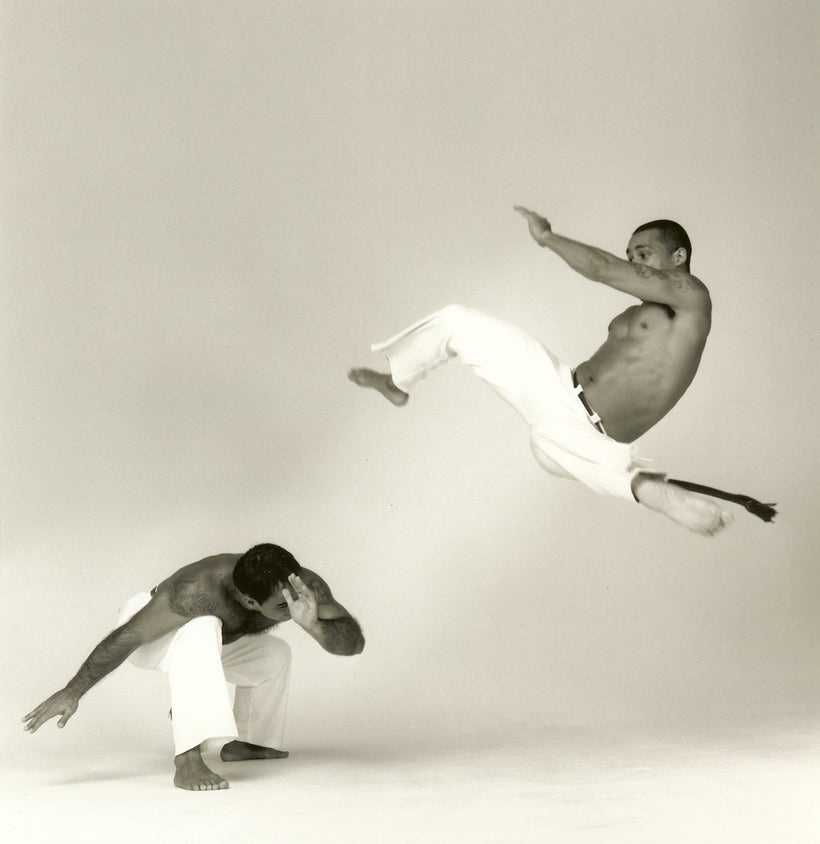 However, Capoeira is also a dangerous martial art of deception and trickery in which the whimsy of a smiling Capoeirista (as practitioners are called) performing an acrobatic movement (referred to as Floreios -- or flourishes -- in the sport) can turn on a dime into a powerful kick to the torso or take down at the heels that sends the opponent flying across the roda and landing ingloriously on their back. If a real fight has broken out (which can happen amongst the professional ranks) it will lead to real injury. This is a part of what is referred to in the sport as Mandinga, which is the trickery and deception that is central to a powerful Capoeira game because the most successful attempt to kick or take-down your opponent is the one they don't see coming.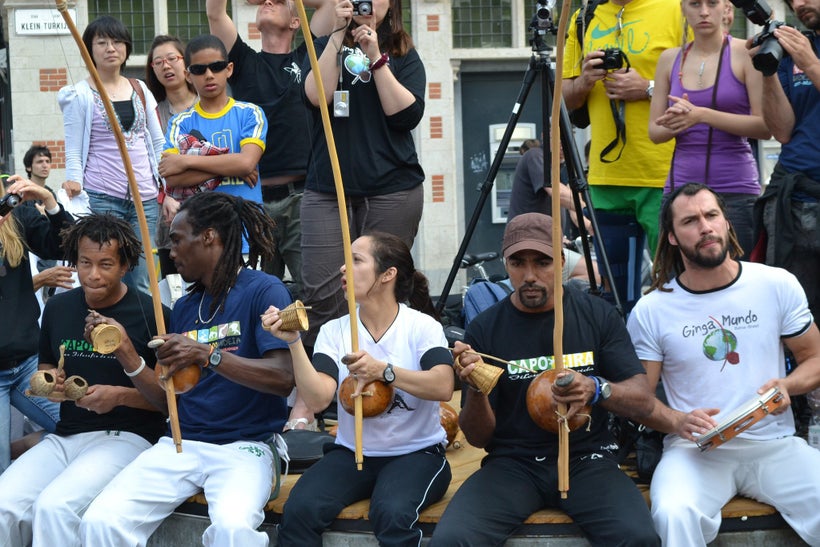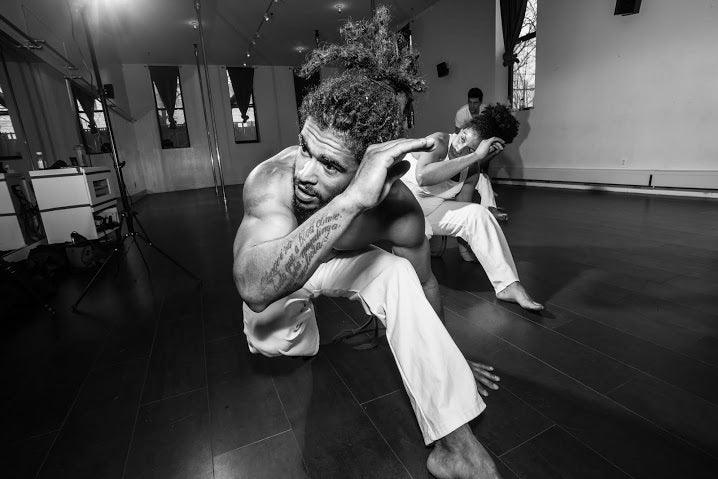 If you want to see the magic, excitement, danger and power of Capoeira up close, or if you want to take the workshops and / or join in playing in a Batizado roda, the Ginga Mundo Batizado is the place to do so. See details below:
All Capoeira schools welcome, and events and workshops are open to the public. Prices are as follows: $40 per individual workshop; $70 for two workshops; $20 for the event t-shirt (required for Batizado participation); $30 for the kids workshop.
Thursday, October 13 and Friday, October 14
Adult Capoeira class with Mestre Sabia / 7:30 p.m. - 9:30 p.m.
Community Roots Middle School / 50 Navy Street / Brooklyn NY
Kid's Capoeira workshops with Mestre Sabia
10 - 11:00 a.m. Ages 4 - 6 / 11 - 12:00 p.m. Ages 7 - 12
UFC Edgewater / 115 River Road / Edgewater, NJ 07020
Professor Boca's Capoeira classes:
The Academy (at the UFC Gym Edgewater)
Capoeira / Adults Program: Tuesday 8:30pm - 10:00pm / Thursday 8:30pm - 10:00pm / Friday 8:00pm - 9:00pm
Capoeira / Kidz Program: Saturday 10:00pm - 11:00pm (Kidz I - 4-6 years old) / 11:00pm-12:00pm (Kidz II 7-12 years old)
Pena Verde's Capoeira classes:
Sacred Studios / 197 Clifton Place / Brooklyn, New York / All levels / Tuesdays 6:00pm to 7:15pm / Saturdays 2:00pm to 3:30pm
Dwana Smallwood Performing Arts Center 857 Lexington Ave, Brooklyn, NY / All levels / Mondays 7:30pm to 8:30pm / Fridays 7:00pm - 8:30pm
Calling all HuffPost superfans!
Sign up for membership to become a founding member and help shape HuffPost's next chapter
This post was published on the now-closed HuffPost Contributor platform. Contributors control their own work and posted freely to our site. If you need to flag this entry as abusive,
send us an email
.