It was just a few years ago that I found myself cycling though Bushwick at dusk, minding my own business, when from the sidewalk I heard, "Cycle faster, Snow Flake." I was definitely a minority passing through the streets as the sun set, and I'm not gonna lie, I did pedal faster and right out of that neighborhood!
Fast forward four years later, and I can't even begin to tell you the transformation that has happened in this Brooklyn neighborhood. I had the honor of attending a tour called Bushwick Beer, Bites & Art #Instawalk led by Jessie Festa of NYC Tours and Photo Safaris. It was a delightful afternoon filled with lots of local art, culture, and flavorful bites.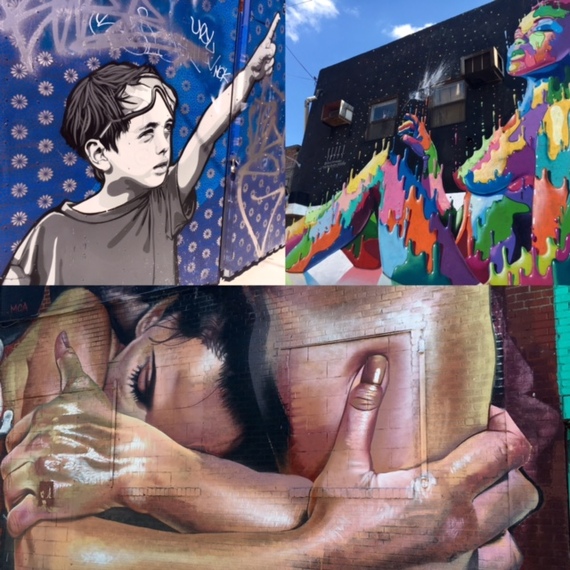 If graffiti is your thing, then your heart's gonna sing. My husband and I are suckers for finding all the graffiti we can find when we travel. We've searched it out in London, Berlin, Iceland, and even the Grand Canyon. (Hey, ancient rock art counts!)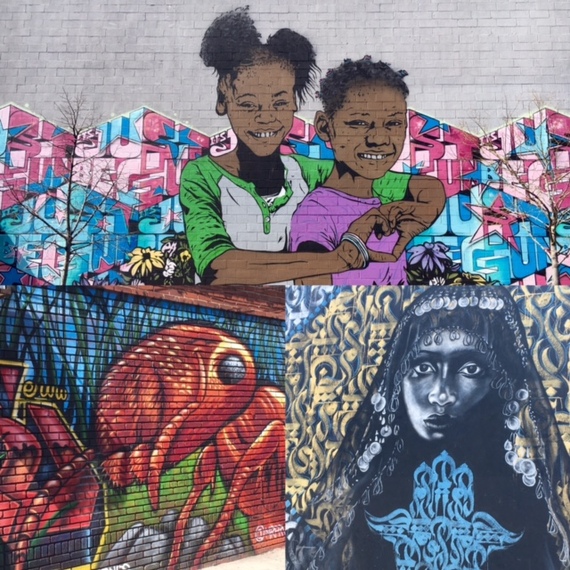 This tour was chock-full of street art. One of my favorite locations was an outdoor street gallery called The Bushwick Collective. Artists from all over the world show up to show off their skills. What visitors may not know is that many of the street art murals curated in this gallery have been vandalized by a native resident as a statement against the gentrification happening throughout Bushwick.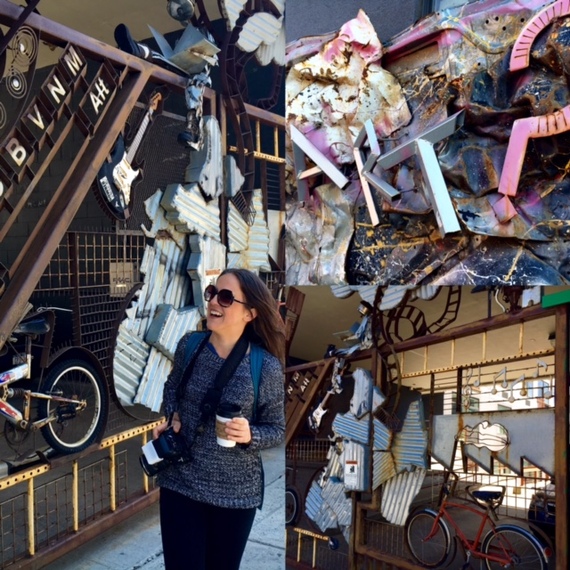 One of the most fascinating stops on the tour was a controversial building named CastleBraid. This residential building caters to artists and includes a wood shop, a digital media lab, and a recording studio. There's even a seesaw on the rooftop! The outside of this building sort of left me wondering about lots of things. Namely, why can't I ever think of creative uses for my odd tools, spare parts, and recyclables?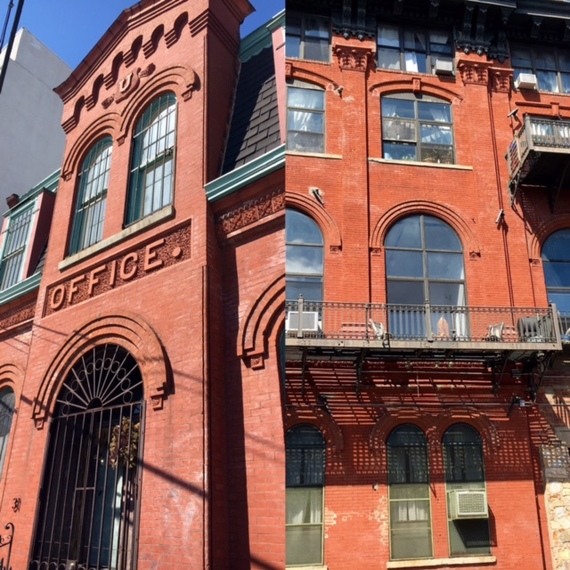 I had no idea that breweries played such a pivotal role in this neighborhood! Bushwick was established in 1660 and the name actually means wooded district. Many industries made Bushwick their home including sugar, oil, rope, lumber, shipbuilding, brewing and glue. In the 19th century, when the German population started moving into the area, breweries became quite prominent.
During the tour, we captured photos and learned the history of a New York City Landmark, the William Ulmer Brewery at 31 Belvidere Street. The main brew house was erected in 1872, and the owner, William Ulmer, was the nephew of both John F. Betz and Henry Clausen, Sr. These gentlemen were brewers and apprentices of D.G. Yuengling Sr.
Did you know that Brooklyn once had a Wall Street? It's a little known fact, and if you look closely, you can see the name etched into a brick building at the corner of Arion and Broadway. One of the buildings I was particularly drawn to, in terms of history, was the Arion Mannerchor, past home of the German "singing society". This organization once promoted German culture, but later became a mansion and catering hall. It has now been converted into apartments. If you look near the top of the building, lyre-shaped ironwork can be be found on the fire escapes. The building gets its name after Arion, or a lyre player in classical Greek stories.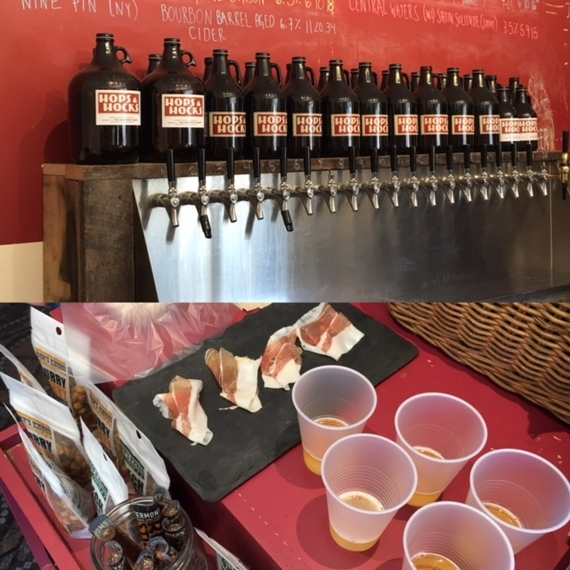 Nothing makes a vegan more squeamish than walking into a place called Hops & Hocks. But, I'm going to have to give this store major props. When Jessie, our tour guide, called ahead to let them know that two vegans would be joining the tour, they completely went all out to substitute vegan foods for the featured meats during the tasting. Seriously, they have won my gratitude business for a lifetime. The featured beer selections were sourced from craft breweries, and the two people working the taps were very knowledgeable and friendly.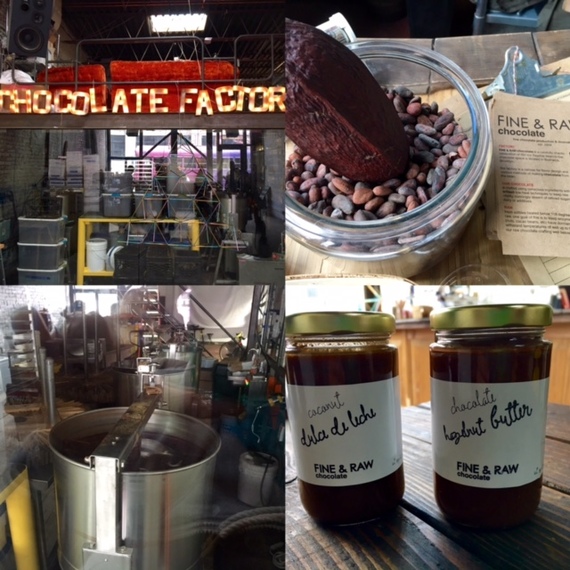 We also experienced vegan chocolate at the Fine and Raw Chocolate Factory and vegan cappuccino at Italo's cafe. I particularly enjoyed the cafe because we got an up-close-and-personal look at the process Italo, the owner, follows to pull the perfect cappuccino. He worked slowly and methodically, casually talking to everyone who entered the cafe. This spot is known for helping local artists showcase their work in the backroom. I am definitely going to be a patron of this cafe for quite a while.
If you are looking for a unique way to spend a lovely day in Bushwick, I think it goes without saying that I would recommend this tour. It definitely has something for everyone to enjoy!