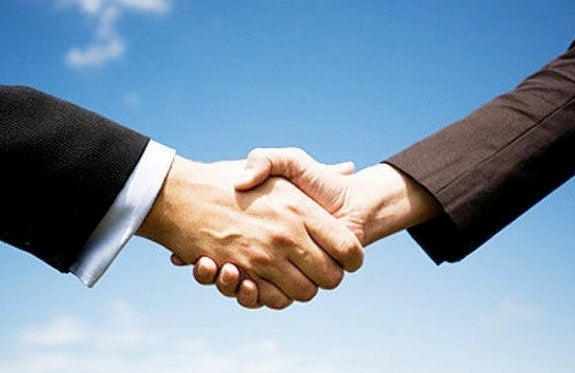 When you interview recent MBA graduates about the highlights of their two years, you are very likely to hear about their experience doing case work in the field. They loved the social aspects of school and were inspired by their professors, but it is often the work they did practicing what they learned in the real world where they gained the most.
This is not surprising. Experiential learning is an increasingly embraced strategy for professional schools including MBA programs. Experiential learning expands the classroom beyond the tedious didactic lecture and text books to intentional reflection on work done by observing the real world and applying skills to real world challenges.
Experiential learning works because it enables students to practice what they learn and take ownership of it. It goes from being something you heard and read to something you have done and can add to your growing toolbox.
This evolution in pedagogy has coincided with another -- the growing demand among students for socially conscious careers. MBA students want to apply their skills to positive social outcomes. They are attracted to MBA programs that provide them with opportunities to work in the community and build their portfolios for careers in socially conscious careers.
To address these converging trends, 20 of the top 25 MBA schools now offer pro bono opportunities to their students. These pro bono opportunities have students apply their rapidly expanding skills on consulting projects for nonprofit organizations. It provides experiential learning opportunities for students that enable them to do good.
Georgia Tech, for instance, has built a formal Pro Bono Consulting program housed by its Institute for Leadership and Entrepreneurship (ILE). They have had success with engagements so far, with great feedback from nonprofits served and significant student support.
Pro bono service has been found to be the unique solution to meet this growing demand for experiential learning opportunities in MBA programs. But these converging trends are not limited to university campuses. Companies increasingly find themselves facing the same demands from their employees -- especially among Millennials.
Employees want to constantly develop and refine their skills and talent development professionals increasingly recognize that the old model of trainings and executive education are not nearly as effective as experiential learning. Employees have come to expect this kind of learning opportunity and while the employers see the value, they often don't have the right work available inside the company to provide them with these growth projects.
The desire to have purpose and impact is also an increasing need of employees. Employees want to be engaged in work that feeds their souls and not just their wallets and look to their employers to create these opportunities.
A few leading companies like HP and Capital One have been able to follow the lead of MBA programs and created in-house pro bono programs to develop their employees while giving them an outlet for their desire to create community impact. They have seen powerful early results.
In a few years, we might find that pro bono opportunities are as common in corporate office buildings as on MBA campuses. That would be great news for employees and the nonprofits they would serve.
Related
Popular in the Community