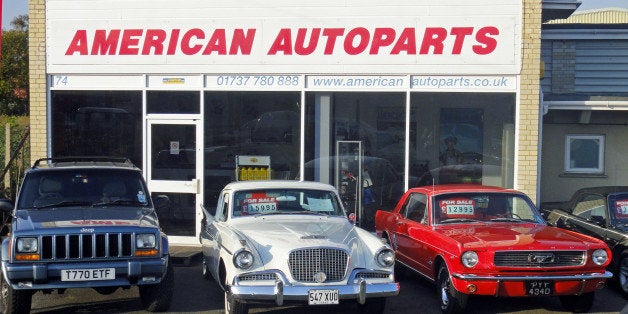 Windows down, open road ahead of you and keys in the ignition -- is there anything better? But before you can get behind the wheel of your very own car, there's a lot to consider when purchasing those wheels. Should you lease or buy? If you decide to buy, should you go new or used? So many questions and no idea where to start.
We're just as confused as you are, which is why we turned to five of our favorite automotive experts. In partnership with Allstate, we tapped these gearheads to guide us through all of the questions and quizzical looks involved in getting your dream car. Here's what they had to say.
Marc Carter, automotive journalist and founder of The Torque Report
Let's start with the common debate, used versus new. Everyone loves the "new car smell," but is it the smarter choice? Many automakers offer low-mileage certified pre-owned vehicles, which are technically used vehicles, but are only a year or two old. The best part is that each certified pre-owned vehicle must pass an extensive checklist and they generally come with a longer warranty than their new counterparts. For example BMW extends the warranty on its certified vehicles to six years compared to only four if you buy a new model.
Let's say you decide that you must have a new vehicle; there are still some options that you have to decide on. Do you want to finance or lease that new car? The question isn't as easy as it seems. Ask yourself how long you want to keep the vehicle, how many miles a year you will drive and even how much money you want to put down on it. If you're the type of person who keeps a car for 10 years or drives over 20,000 miles a year, it doesn't make sense for you to lease, since the typical lease term is only three years and you're limited to about 12,000 miles a year. On the other side, if you like to get a new car every few years and you don't drive several thousands miles a year, it will probably make more sense to lease the vehicle. You'll save thousands by only paying for what you're actually going to use and you get the benefit of smelling that lovely new car smell more often.
Scott Marshall, founder of the blog Safe Driver and judge on 'Canada's Worst Driver' on Discovery Network
Drivers should think about how that vehicle would affect their ability to drive safely and if that type of vehicle really serves their needs. The first-time buyer should ensure there's plenty of visibility from all sides. Larger windows and smaller window posts around the vehicle will help [...] the driver to check blind spots. As sexy as spoilers are on the rear of vehicles, they increase the blind area behind the vehicle, thus making it more difficult to reverse. You may want to skip that option.
Before you purchase that vehicle, ensure you can afford the insurance. Many drivers get very excited when purchasing their first vehicle. They spot something flashy and immediately get their heart set on it. After they purchase or lease the vehicle, they realize they really can't afford the insurance. Instead, once you've found a vehicle you have your heart set on, contact the insurance company to get a quote. If you can't realistically afford the insurance, it's time to look for another vehicle.
Drivers should look for a vehicle that best suits their needs. If you're going to be taking family or friends to different locations regularly, you'll most likely need a four-door vehicle as opposed to a two-door. A station wagon, minivan or SUV may be better as it also has a larger cargo area and maybe even a roof rack for carrying larger items. And a big part of this: Will you be comfortable driving the vehicle? Ensure there's enough head room and leg room in the front and back before signing across that dotted line.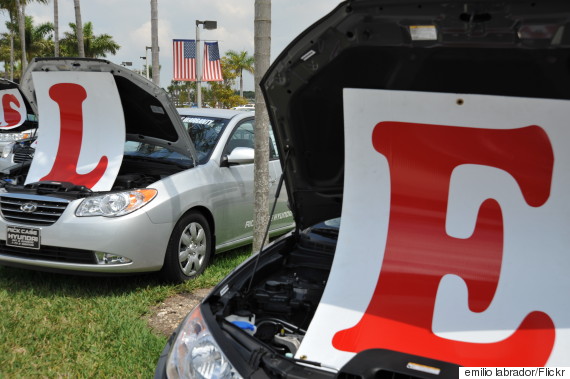 James Raia, automotive journalist and contributor to The Weekly Driver
Buyer honesty is a must. A new red sports car might be a great impulse buy. But it's not an ideal vehicle for your two young kids, the family dog and to carry groceries. Be honest in determining the best vehicle for your needs.

Investigate the best purchase plan. If you're paying cash, fine. But does a bank or credit union offer the best rate? Is leasing a desirable option? Know the warranty details since maintenance and repairs are a major part of the car-buying equation. Used vehicles can be wise investments since they can appreciate. But when buying a new car it depreciates in value as soon it leaves the showroom floor.

Lastly, don't overlook the importance of comfort. Test drives shouldn't be brief encounters. Take your time. Make a few trips. Does the steering and braking feel right? Is there good overall visibility? Some cars instantly feel comfortable, like a favorite family room chair. That's a good thing in car-buying, too.
Michael Austin, editor-in-chief of AutoBlog
There's plenty of new-car buying advice out there, but one bonus tip is to ask if the car has ever been damaged and repaired. It's more common than you might think. And because a new car isn't registered, damage won't show up in a vehicle history report. Also be sure to ask about included service and warranty. Remember to read the fine print instead of trusting what the salesperson says. Lastly, if you go for advanced safety features like front crash prevention, ask your insurance provided if the car qualifies for any special discounts.
Used cars are more fun to shop for if you enjoy the thrill of the hunt. If you're worried about reliability, get a newer used car and consider a certified pre-owned (CPO) program from a dealership. For a few extra dollars, CPO cars come with a low-deductible warranty that covers almost everything. If you plan to brave the wider used-car wilderness, arm yourself with information. Look at Craigslist, car classified sites and eBay to get an idea of the price range for a car you want. Once you have it narrowed down, find a message board dedicated to that model and read up on common faults and repairs. When you get close to buying, ask the previous owner for service records that will prove the car's maintenance history and highlight any issues it might have. Run the vehicle history report to check for past accidents. And take the car to a shop for a basic inspection, so a mechanic can look for any looming trouble.
Langley Steinert, CEO and founder of CarGurus and co-founder of TripAdvisor, Inc.
No two used cars are exactly alike. So merely comparing list prices on similar used cars won't give you the whole story. You'll want to consider the current market value for the specific car you are looking at –- at CarGurus we call it the Instant Market Value, and it's the basis for how we compare and rank our shoppers' search results. Attributes like year, model, trim level, options, mileage, accident history and even location factor into the market value of a specific car. We analyze millions of car listings every day and see a lot of variation in dealer prices. You'll want to find the car that best meets your most important criteria at a price that is close to (or better yet, below) the current market value. Take advantage of online tools that help you "do the math," so to speak, and use that data when you talk to the dealer.
When buying a used car, not only do you want the best value at a fair price, but you also want to make sure you are buying a reliable vehicle with a clean history. Vehicle history reports from Experian AutoCheck or CarFax are well worth the minimal investment as a first checkpoint, but I also recommend paying for an independent inspection of the car before purchase. It is short money that will help you rule out any defects the car might be hiding behind fresh paint and cleaned upholstery, and will help you avoid making a costly mistake. And avoid dealerships with consistently bad ratings, no matter how "great" the deal might seem.
Allstate Agents understand that choosing which car to buy can be difficult. Your local Allstate agent will help you understand your insurance needs so you can have the peace of mind that you are protected.