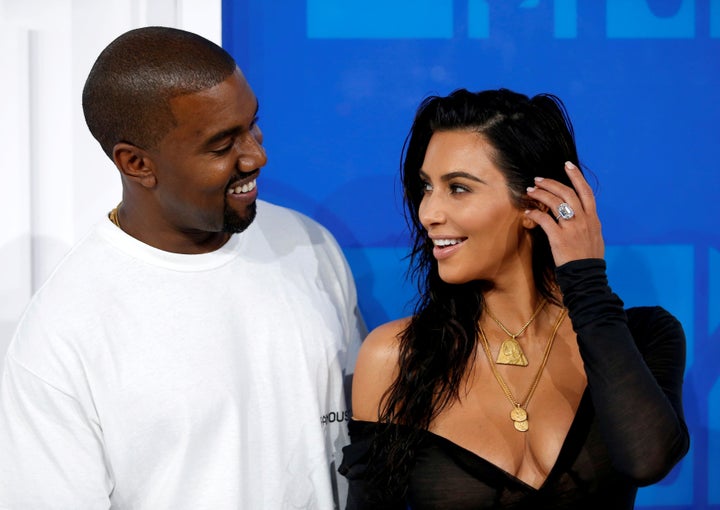 There are plenty of jokes to be made, of course, about what the little sister of North and Saint might be named. East? Queen? Wild?
The new parents themselves might be stumped, though they might be delaying the announcement to win themselves both a little privacy and a lot of publicity. But in case Kimye are really still searching, we applied our expert thinking to finding them the perfect baby name.
Starting with the couple's established naming preferences, they clearly like unusual word names that contain one syllable, are gender-neutral, start with a unique first initial, and play off and highlight the last name West. Given those parameters, Nameberry offers the following suggestions:
Three
Number names are hot given the character Eleven on "Stranger Things." Singer Erykah Badu and Andre 3000 have a son named Seven, while the Novogratz family includes a son named Five. Besides fitting the other requirements for a name, Three has a lot of significance for the couple. This baby is the third child, and three people including the surrogate were involved in giving her life. Plus Three West sounds like an address, exactly the kind of mild joke that Kim and Kanye like in a name.
Wing
Wing suggests flight, speed, improvisation, all qualities the couple might like symbolized in a name. Plus: Wing West, West Wing, get it? The biggest strike against this otherwise attractive name is the double W initial. Given that the couple obviously want to break with Kardashian naming traditions, they may want to avoid alliterative initials.
France
We fed the names North and Saint into our Namehunter tool, and the first suggested companion name was France, a place-name that, like North, is rare but not unheard-of. France Nuyen was a Vietnamese-French singer and actress and France Joli a Canadian pop singer. Given Kanye's interest in fashion, France carries personal meaning. French, as in actor French Stewart or rapper French Montana, is another possibility. Strike against it: Kim may not feel too kindly toward the country where she was robbed.
True
True West is the title of a Sam Shepard play as well as a real-life phrase indicating direction, so it combines an artistic pedigree with a mild joke, two qualities the couple seem to like in a name. Plus the name True carries a spiritual element in the way that Saint does. Disadvantage: True may be too popular, given to 31 girls and 44 boys in 2016. But that's roughly the standing Saint held when they chose it, so True may still be in play.
Dash
"Go West" may be one of the best-known West-related phrases, but we can't see baby namers even as adventurous as Kim and Kanye naming their child Go. Likewise Head or Run. But Dash definitely works, and carries the added attraction of being the name of the store run by the Kardashian sisters. While the name Dash has been getting popular for boys, breaking into the top 1000 a few years ago, it still qualifies as rare for girls, given to only 13 baby girls last year.
A couple of runners-up, and why we rejected them: New, except then she'd have the same first initial as sister North. Snow, relating to her winter birthday, except this time she shares a first initial with brother Saint. Land, except Land West doesn't resonate as a phrase. Jazz is nice except it's the wrong kind of music for this couple. Free is too hippyish.
We're putting our money on True. But we're hoping for Three.