If you've got a frequent flyer in your life, you've probably heard moans and groans about the middle seat, lack of leg room, a scarcity of munchies – and fresh air – among other discomforts. This year, we've amassed our annual ExpertFlyer Holiday Gift Guide to perk up pessimistic flyers with a stocking filled with gifts of comfort and convenience.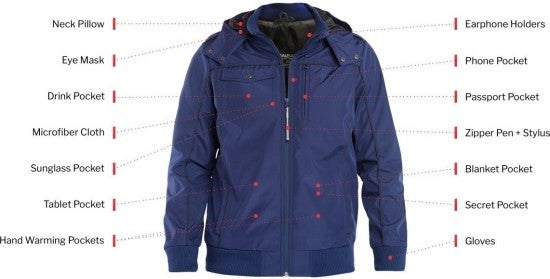 The BauBax Travel Jacket gets our vote for smart, trendy and practical travel wear. Featuring 15 comfort and stashing options, travelers can cloak themselves in their own self-contained cocoon. An integrated neck pillow, eye mask, gloves, microfiber cloth, along with a plethora of pockets to store everything from a tablet to a blanket, make this travel jacket a nifty take-along on your next trip. Price: $149.99 (Men's Bomber).
A grand adventure is about to begin -- Don't forget the wine!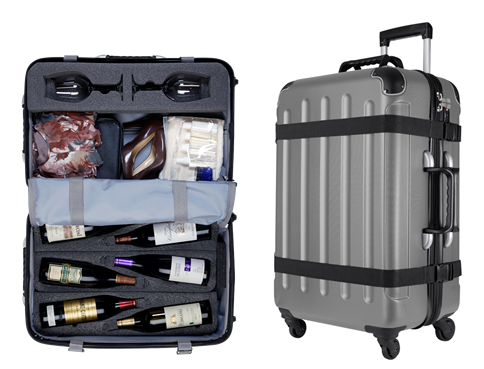 The VinGarde Valise is a unique multifunction travel case that is designed to maximize space, functionality and unique packing configurations so you can safely take your personal travel items along with your favorite wine…or bring home a new found vintage, spirit or craft beer from your travels. Even fully packed with 12 bottles of wine, the VinGarde Valise only weighs 43 pounds! Price: $299.99 (Grande); $249.99 (Petite). ExpertFlyer readers: Use promo code VGV417 for a $25 discount on the purchase of either a VinGarde Valise Grande or Petite now through December 31, 2017.
Want more airline seat space and comfort?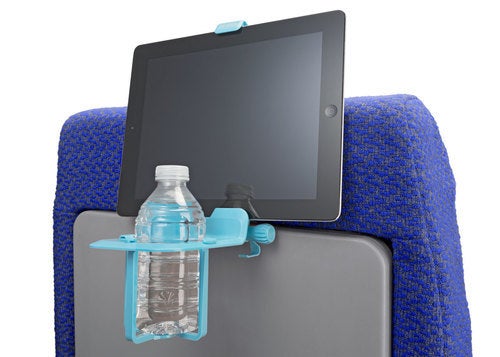 The Airhook is a two-in-one solution for airplane travel: a stable drink holder and a secure mount for an electronic device. By maximizing airplane seat legroom, Airhook elevates the level of comfort and convenience for airplane travelers. It works by using the tray table in its vertical locked position as an anchor, rather than horizontally as a platform. Voila! Fold down trays no longer impinge on travelers' precious space. Price: $22.50.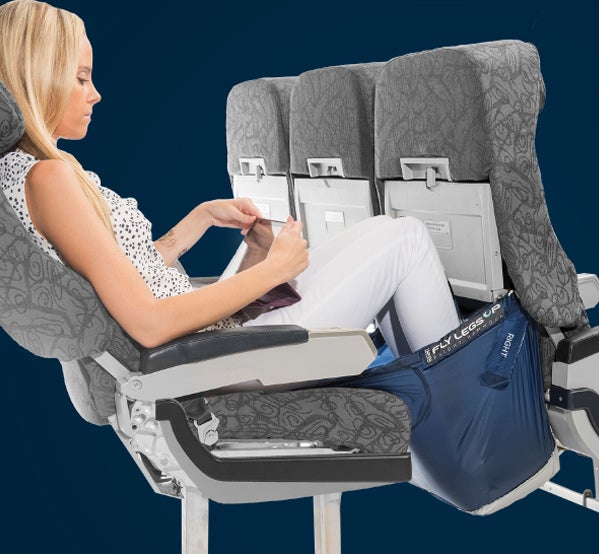 The Fly LegsUp Flight Hammock is a tool to help make your flight more comfortable by enabling you to elevate your feet and legs into many different positions, supported by comfortable inflatable pillows. Great for those long-haul flights. Price: $53.08.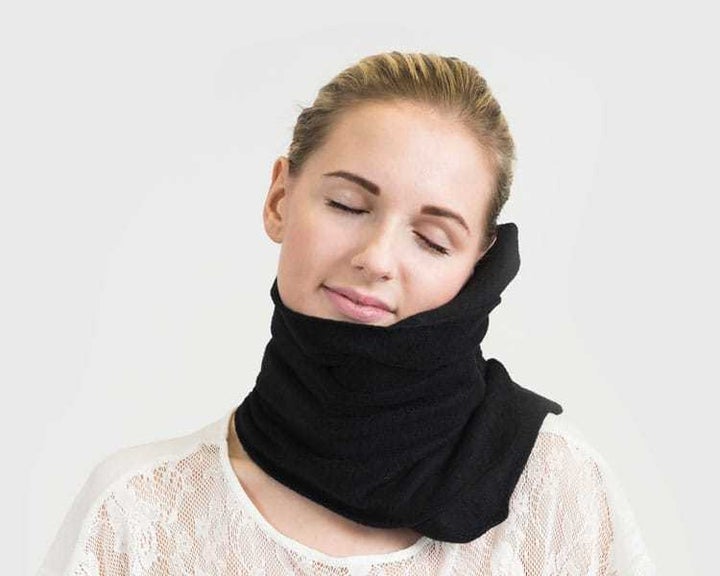 Dubbed the best travel pillow for secret support by Travel+Leisure, the Trtl Travel Pillow is anything but typical. Scientifically proven to hold the head and neck in a better ergonomic position than a traditional travel pillow, the Trtl Pillow is about half the size of the "U-shaped" competition. Price: $29.99.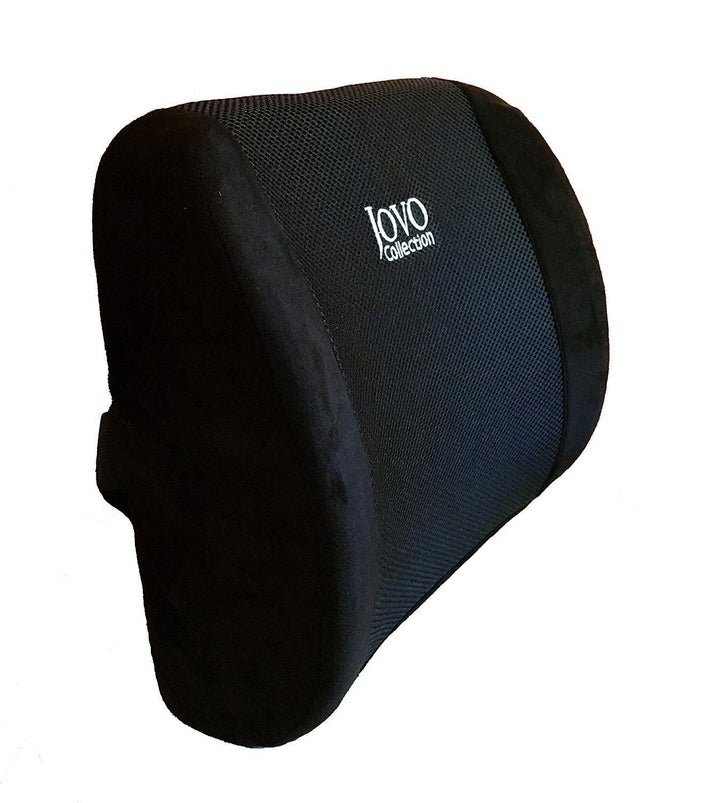 Taking a long-haul flight when you're a back-pain sufferer can be a teeth-clenching proposition. The Jovo Collection Lumbar Support Pillow aims to ease travelers' back pain inflight and on the road by using balanced ergonomic memory foam support that maintains the correct curvature of the spine. Price: $25.88.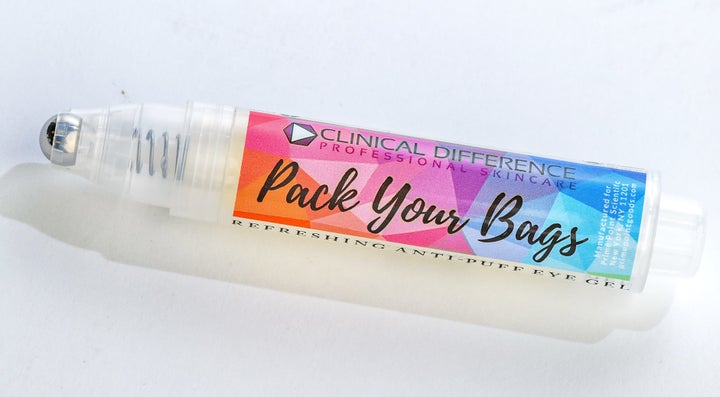 Pack Your Bags by Clinical Difference promises to help counteract some of the unflattering effects of air travel. Featuring a unique cool-to-the-touch rollerball applicator, this anti-aging eye treatment gives under eye bags the boot using antioxidant-rich CoQ10 and TriPeptide 7, a powerful and essential ingredient for reducing inflammation and stimulating collagen production in the skin. Price: $27.95 on Amazon.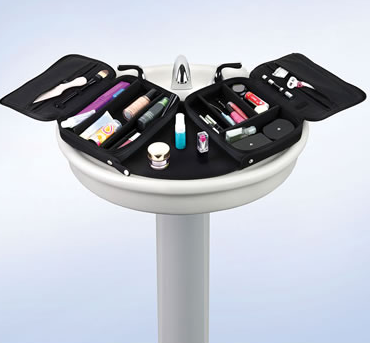 The Travelers' Instant Cosmetic Counter is a travel toiletry case that expands to create a 3'-wide portable countertop. Ideal for use on pedestal sinks or other places where counter space is at a minimum. The Travelers' Instant Cosmetic Counter opens to provide a flat surface for grooming and hygiene tasks while simultaneously keeping packed toiletry essentials neat and tidy. Price: $24.95 at Hammacher Schlemmer.
Sundries for fun, sun, and memories of your trip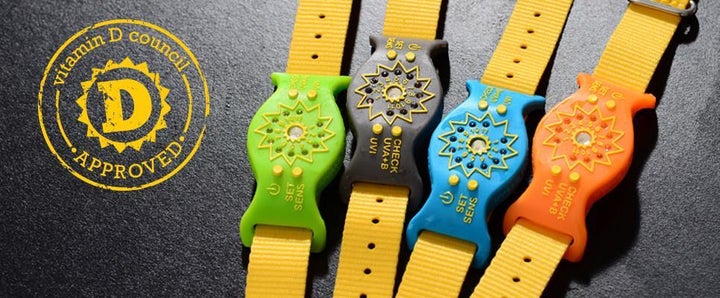 The UVA+B Sunfriend wearable sun monitor is the world's first customizable, waterproof activity monitor for UV exposure. Its scientific features are based on internationally recognized scientific research and NASA inspired sensors. Now you can enjoy the beach and the sun while getting healthy doses of Vitamin D. Sunfriend lets you know when it's time to cover up or lather on the sunscreen. Price: $24.99.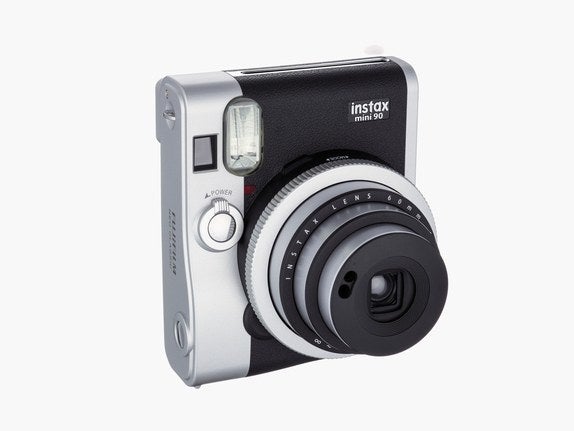 The Instax Mini 90 Neo Classic by Fujifilm, named best instant camera by Wired magazine for 2017, captures your travel travails with advanced features, such as bulb and double exposures, that are attractions of traditional analog cameras and offer an enhanced capability to capture light creatively. The Instax Mini 90 is also equipped with new functions and features like macro mode and high performance flash, making this an instant camera for every photographer. Price: $124.00.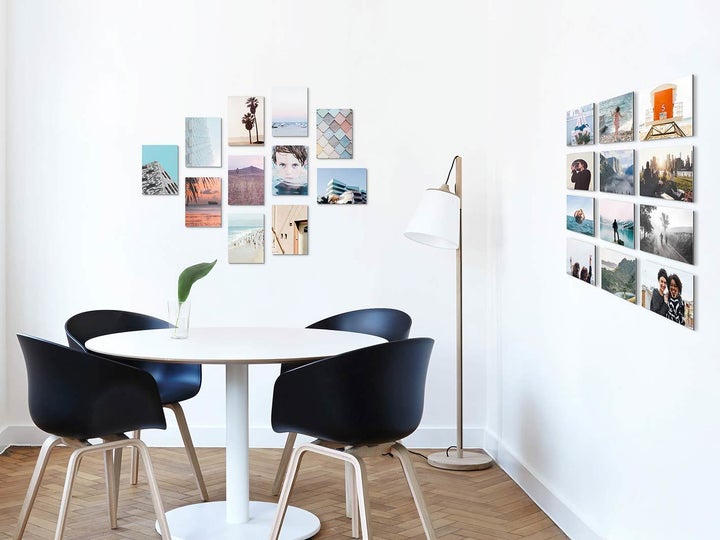 WhiteWall's new Acrylic Mini photo display option allows travelers to order an Acrylic Mini print of any of their photos -- while still on the road -- and then send it to friends or family. It is shipped in a gift box and comes complete with three different display options: mounting bracket for the wall, magnet for the refrigerator or other metal display, and small easel for a desk or table display. Price: $19.95 / $22.95.
Friends don't let friends sit in the middle seat
Bring tears of joy to the frequent flyer in your life this holiday season. A premium subscription to ExpertFlyer will help them reap optimum rewards from their frequent flyer programs. Exclusive award and upgrade availability searches help travelers choose different flight options that enable them to use frequent flyer program rewards for mileage awards, mileage upgrade awards, etc. In addition, our flight services, from seat selection options to flight status details, make flying easier than ever before. Subscription price: $9.99/month or $99.99/year.
Popular in the Community