Managers of the world's flagship marine protected areas are meeting in the Galápagos Islands this week to chart a sustainable ocean future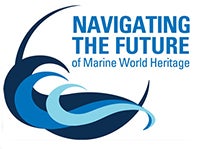 Today in the Galápagos,UNESCO is bringing together the guardians of our planet's most unique and beloved ocean places. Our goal: to chart a sustainable future for the 49 marine World Heritage sites that the global community has deemed of irreplaceable value. World Heritage is more than just a list of special places. Nations work for years to get World Heritage recognition, and the very minute a site is listed, all leaders of all nations are bound by the responsibility to protect it.
The roots of this global cooperation date back to 1956, when the Abu Simbel temples were in danger of being forever lost beneath the Nile, and Egypt and Sudan appealed to UNESCO for help. More than 50 nations came together to fund the careful relocation of the 5,000-year-old temples to higher ground. This historic campaign set the stage for the 1972 World Heritage Convention ratified by nearly every nation on Earth, signifying their commitment to conserve, not just their own treasures, but the common heritage of humankind.
This sense of connectedness—and interdependence—is a fact of life in the ocean. Birds, sharks, whales and fish are heedless of national boundaries. So are plastic pollution, climate change, and invasive species. That is why UNESCO brings together the international network of marine site managers every three years to discuss our common challenges and collaborate on solutions.
Since the first marine site was inscribed on the UNESCO World Heritage List in 1982, the network has grown to encompass 49 sites in 37 countries that stretch from the tropics to the poles. It includes the breeding grounds of the world's last healthy population of grey whales, the highest density of ancestral polar-bear dens, and home of the world's most ancient fish and the inimitable marine iguana. (The Marine World Heritage sites are listed at the bottom of this post, under the video.)
Despite their iconic status, these places are facing unprecedented challenges. Right now, more than 15 World Heritage sites are suffering from serious coral bleaching. A third of all marine World Heritage sites are still unsustainably or illegally fished. We will never have all the money we need to solve all our problems, or all the science required to understand them. But the World Heritage marine network has a unique opportunity to spearhead change on a global scale. Collectively, these managers have hundreds of thousands of hours practice in protecting our flagship protected areas, and sit on a treasure trove of success stories.
At this conference, we will be joined by leading experts like Daniel Pauly of the University of British Columbia, Martin Visbeck of GEOMAR Helmholtz Center for Ocean Research, Paul Marshall from the University of Queensland, Lara Hansen from EcoAdapt, Enric Sala, National Geographic Explorer in Residence, Brian Sullivan from Google Oceans, and Sven Lindblad of Lindblad Expeditions, whose ship, theNational Geographic Endeavour, will be our home base for the week.
The central themes of this year's conference are climate change, sustainable fisheries, and collaboration. World Heritage marine sites are among the most studied ocean areas on the planet. They are like living labs for research and innovation, and this week we will be sharing our ideas and lessons with one another and with the world. You can follow along right here on National Geographic Voices, and also on Twitter and Facebook.
Marine World Heritage Sites
REAL LIFE. REAL NEWS. REAL VOICES.
Help us tell more of the stories that matter from voices that too often remain unheard.