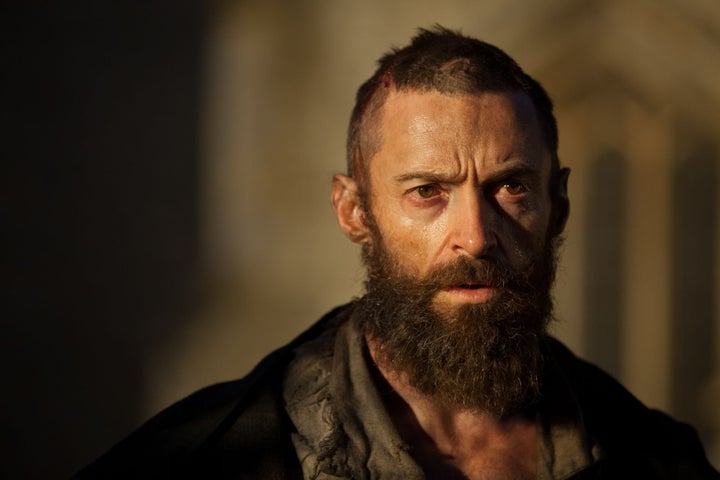 Now that Les Miserables and Zero Dark Thirty have finally been seen by Oscar pundits, Les Miserables has resumed its lead in the Best Picture race by a comfortable margin (9 to 2 odds). Eleven experts out of the 26 polled by Gold Derby now predict it will win. Five back Argo and Lincoln (6/1). Three pick Zero Dark Thirty (9/1). See all experts rankings here, racetrack odds here.
Last Friday Argo led Les Miserables by a score of 12 to six, followed by Lincoln with three.
Now these pundits have ditched Argo for Les Miserables: Pete Hammond (Deadline Hollywood), Peter Travers (Rolling Stone) and Alex Suskind (AOL Moviefone). Chuck Walton (Fandango) ditched Argo for Zero Dark Thirty. Sasha Stone (AwardsDaily) and Michael Hogan (HuffPost) dropped Argo for Lincoln.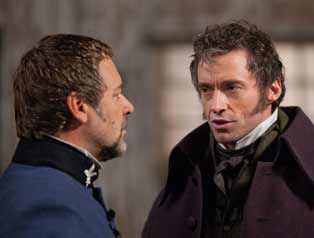 Dave Karger (Fandango) just switched to Les Miz after pushing Silver Linings Playbook down to the second slot.
For a few weeks in early October, Les Miserables led the pundits poll after Gold Derby reported that Snuggle4 (winner of the sites Oscar predictions contest last year) predicted a "monster sweep" by Les Miz, presumably after he attended a test screening held in Hollywood. However, Argo pulled ahead after opening in theaters to rave reviews and strong ticket sales.
Below is a summary scorecard of what they place in the top spot.
Les Miserables -- Edward Douglas (Coming Soon), Pete Hammond (Deadline), Dave Karger (Fandango), Tariq Khan (Fox News), Tom ONeil (Gold Derby), Keith Simanton (IMDB), Alex Suskind (AOL Moviefone), Peter Travers (Rolling Stone), Jeffrey Wells (Hollywood Elsewhere)
Argo -- Thelma Adams (Yahoo), Matt Atchity (Rotten Tomatoes), Guy Lodge (In Contention, HitFix), Christopher Rosen (Huffington Post), Paul Sheehan (Gold Derby)
Lincoln -- Scott Feinberg (Hollywood Reporter), Michael Hogan (HuffPost), Sasha Stone (Awards Daily), Anne Thompson (Thompson on Hollywood), Glenn Whipp (LA Times)
Silver Linings Playbook -- Sean OConnell (Hollywood News)
Life of Pi -- Kevin Polowy (Next Movie)
Zero Dark Thirty - Richard Horgan (MediaBistro), Steve Pond (TheWrap), Chuck Walton (Fandango)
Popular in the Community