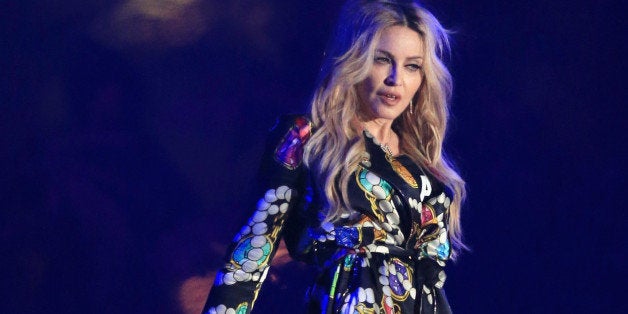 It's that time again. As the new month steadily approaches, some of your favorite Netflix titles are reaching the end of their shelf lives. Make sure to catch the expiring films and TV shows one last time before they go out of rotation. Then check out the new titles hitting the site in June.
This list is tentative and subject to change. HuffPost Entertainment will attempt to keep the list as current as possible.
Titles:
"Bram Stoker's Dracula"
"City of Ghosts"
"Dance with Me"
"Deep Blue Sea"
"DeRay Davis: Power Play"
"Dream Lover"
"Drugs, Inc.," Seasons 2-3
"Ever After: A Cinderella Story"
"Frankie and Johnny"
"G.I. Jane"
"Garfield and Friends," Vol. 1-2
"Hatchet II"
"I Escaped A Cult"
"Ink Master," Season 1
"Inside Combat Rescue," Season 1
"Last Action Hero"
"Picture Perfect"
"Platoon Leader"
"Rain Man"
"Reign Over Me"
"Silence of the Lambs"
"Snatch"
"Soul Survivors"
"Swept Away"
"Syriana"
"Tank Girl"
"The Great Queen Seondeok"
"The Perfect Husband: The Laci Peterson Story"
"The Phantom of the Opera: Special Edition"
"The Rocketeer"
"The Triplets of Belleville"
"Walking Life"
"Cirque du Soleil: Worlds Away" (June 6)
"Crash" (June 6)
"Space: Unraveling the Cosmos" (June 15)
"The River Why" (June 15)
"Tin Man" (June 15)
"Dummy" (June 17)
"Amadeus" (June 20)
"Collateral Damage" (June 20)
"Lonesome Dove" (June 20)
"Practical Magic" (June 20)
"The Guilt Trip" (June 20)
"Madonna: The MDNA Tour" (June 22)
"Stand Up Guys" (June 22)
"Biutiful" (June 28)
"Iron Man: Armored Adventures," Seasons 1-2 (June 29)
"Texas Chainsaw" (June 29)
"Donnie Brasco" (June 30)
"Godzilla" (June 30)
"Hansel & Gretel: Witch Hunters" (June 30)
"Jack Reacher" (June 30)
"National Security" (June 30)
"Steel Magnolias" (June 30)
"Taxi Driver" (June 30)
"The Baby-Sitters Club," Season 1 (June 30)
Calling all HuffPost superfans!
Sign up for membership to become a founding member and help shape HuffPost's next chapter
BEFORE YOU GO
PHOTO GALLERY
Best TV Shows To Binge-Watch