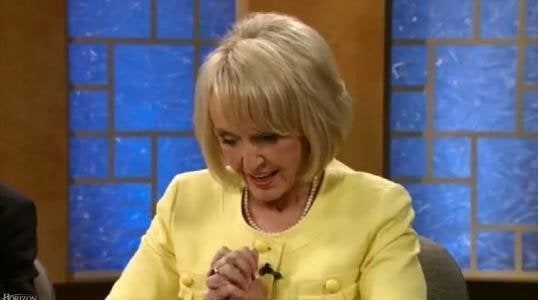 Yesterday, we brought you word of Arizona Governor Jan Brewer and her terrible, horrible, no good, bery bad debate performance, in which she entirely spaced on her opening statement, leaving the cameras to yawn at her slumped frame as she struggled to remember who she was and what she was doing there.
But it was only six months ago that Brewer, who became governor because Janet Napolitano joined the Obama administration, was seen as a dead duck with no chance of re-election. She signed the state's strict illegal immigration enforcement legislation and, bam, she became a conservative folk hero, with speaking requests and endorsement requests outside of Arizona. But it's not like she morphed into a brilliant politician because she signed one popular bill.
A good point. Of course, comedian Andy Cobb suggests that there may have been another explanation for Brewer's terrible performance.