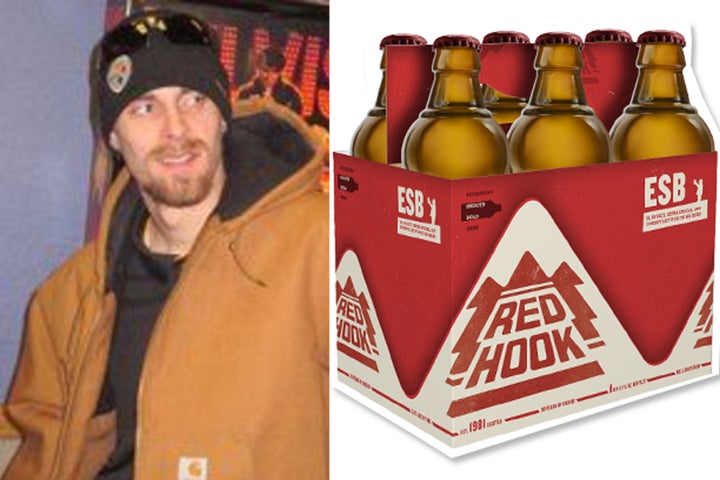 Ben Harris, 26, was filling a keg with air around 7 a.m. Tuesday morning as part of a cleaning process when it burst. Debris struck Harris in the head and chest, rendering him unresponsive. He was transported to the hospital, where he later died.
We are saddened by the tragic event that occurred at the Portsmouth brewery this morning resulting in the death of one of our employees. Our deepest sympathies go out to his family.

We are doing everything in our power to understand the circumstances surrounding this tragic accident, and have closed down all non-essential operations at the Portsmouth brewery, including the pub, while the investigation continues.

We believe it would not be appropriate to comment further until the investigation is concluded. Our sympathy is with his family and everyone touched by the tragedy.
Federal investigators from the Occupational Safety and Health Administration are currently conducting an investigation.
Local station 10 News spoke with Steve Souza, the head brewer of a nearby microbrewery Milly's, which employs a similar method of using air pressure to empty and clean kegs. He likened to the event to a freak accident. "I really don't know how it could happen because it's rare," he said. "I want to know what happened exactly so it doesn't happen here."
Although such events are indeed rare, it recalls another: In October of 2006, a partly-filled keg exploded when it was tossed onto an open fire at an outdoor party in New Milford, Conn. One man was killed and seven people were wounded.
UPDATE:A spokesperson for Redhook Brewery reached out to The Huffington Post with the following statement:
We are grateful for the outpouring of support that we've received from the community after Tuesday's tragic accident in Portsmouth. Ben Harris had been a member of the Redhook family for more than seven years, first working at the Cataqua Pub and most recently as part of our brewing operations team. His wife, Alysha Miller, is expecting his child and is also part of the Redhook family as a server in our pub. Ben was a wonderful man, a dedicated member of our team and a friend to all who knew him. We are heartbroken by this tragedy and are grieving with the family. We would like to thank the community and the media for respecting the family's privacy as well as that of our employees as we mourn together. We would also like to thank our family of employees for their support in this process, as this is an extremely difficult time for all of us and our top priority is taking care of Ben's family and our team. There is an assessment underway to reveal exactly what happened Tuesday morning. Although the investigation is still in process, there are several facts that we can confirm:

The accident was caused by an exploding plastic keg;
The keg was not owned or used by Redhook Brewery or any other CBA brewery;
It is normal protocol for the brewery to receive kegs that aren't ours from time to time;
Ben was handling the keg at the time it exploded.

It is extremely important to us that we understand exactly what happened before we share additional information about this tragedy. There is an evaluation in progress and we can assure you that we will issue further information when the report is complete.

In the meantime, we ask for continued thoughts and prayers for Ben's family, friends, and everyone touched by this accident.

The family asks that memorial contributions be made to: The Alysha Miller Harris Baby Fund c/o TD Bank, 20 International Drive, Portsmouth, NH, 03801, (603) 430-3812.
Related