Moments before taking the podium and giving his State of the Union address on Tuesday night, President Barack Obama did something that sparked an Internet meme: He fist-bumped Sen. Mark Kirk.
Kirk, a 53-year-old Republican lawmaker from Illinois, recently returned to the Hill after suffering a stroke in 2012. He greeted the president's gesture with a smile and a hug.
Although the exchange was not shown on live TV, Gawker picked up the image from a pool feed and turned it into an animated .gif titled the "Exploding Bipartisan Fist Bump."
Before You Go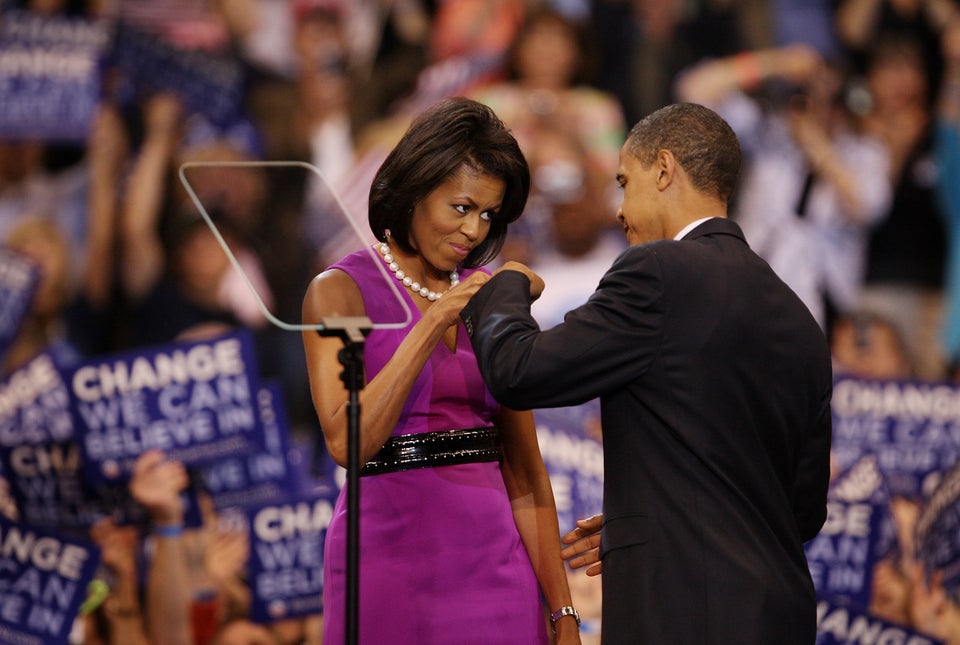 Obama's Fist Bumps
Popular in the Community