Sure, glass shower doors look classy (right after you've cleaned them), but all that style comes with serious dangers.
Inside Edition reports that over the last five years, there have been more than 2,000 trips to American emergency rooms involving injuries from glass shower doors that shattered ― sometimes without warning.
A mother named Amy said that her 12-year-old son, Oliver, was in the shower when the glass door more or less exploded. He was cut all over his arms and legs.
"It sounded like a bomb went off," she told Inside Edition. "It burst into smithereens, basically."
Last month, a North Carolina woman named Jean Trott suffered serious injuries to her arms and legs when a hotel shower door in Newport Beach, California, shattered. "It was very loud. It was an instantaneous boom," Trott told Los Angeles station KABC.
Flying shards of glass sliced into her. "I was bleeding pretty profusely and so I'm thinking, 'I have to get to the hospital quickly,'" she recalled.
Medical staff needed several hours to remove the glass, and Trott required 30 stitches.
Because the surface of tempered glass is under pressure, the Consumer Product Safety Commission explained in a safety alert, "scratches, installation error or other factors" can lead to its sudden shattering.
Glass expert Mark Meshlum told Inside Edition that most shower door explosions are due to wear and tear, incorrect installation or the door jumping the track. Coating the door in safety film can keep the glass from flying, he said, but it can also cost up to $200.
Some additional advice: don't hang on the towel bar or pull hard on handles, and keep an eye out for chips and scratches in the glass around the frame.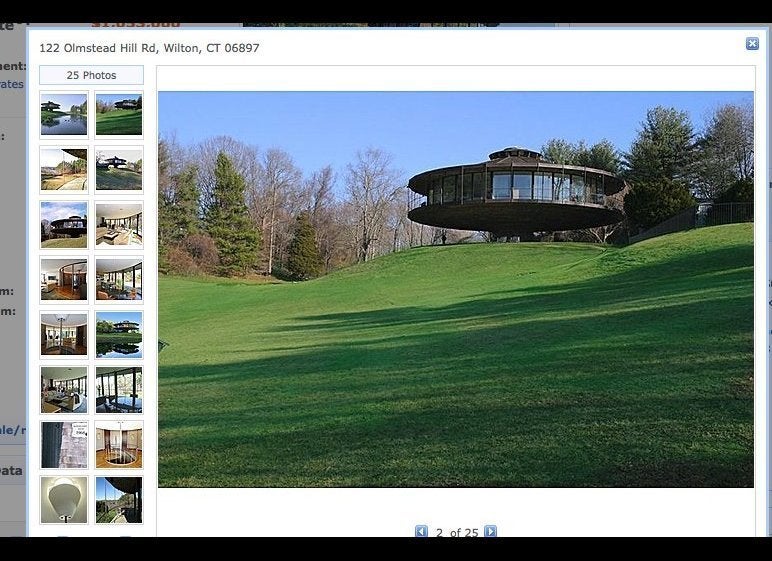 9 Of America's Strangest Homes