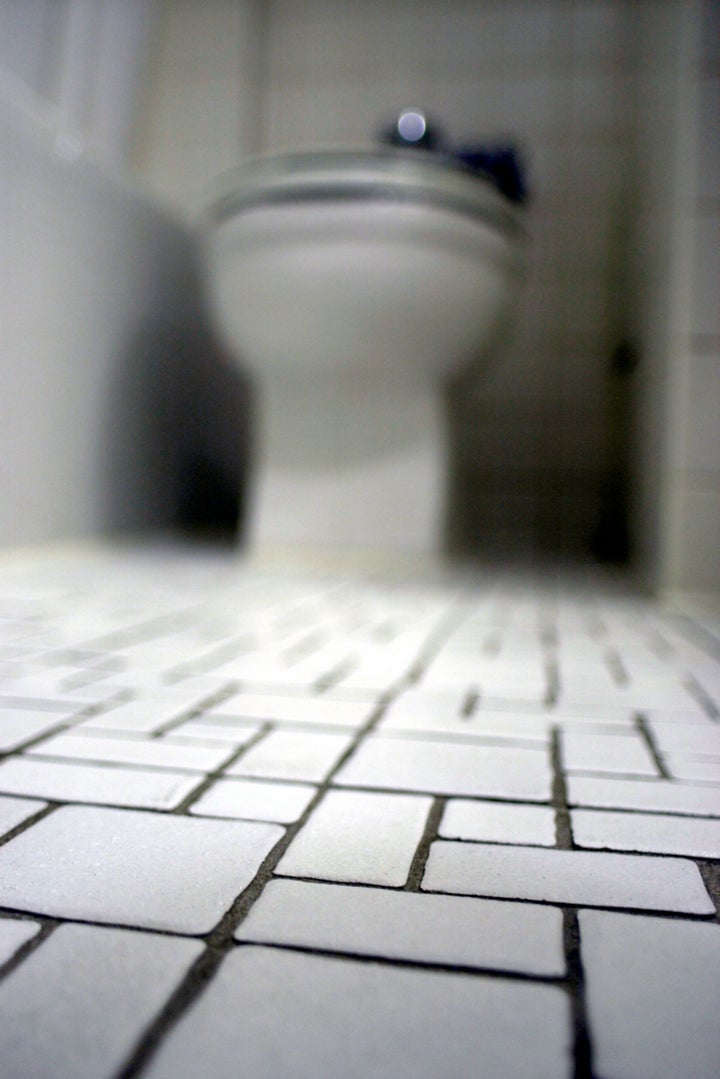 If you thought you had a bad Monday...
A female employee at a federal building in Washington, D.C., went to the hospital early this week after suffering serious injuries from sitting on an exploding toilet.
The Huffington Post confirmed the plumbing malfunction, which took place at the General Services Administration (GSA) building on 7th and D Streets SW and even drew the attention of D.C. Fire Spokesman Pete Piringer.
After the incident, an internal memo distributed to the building, which warned workers against using the facilities, was leaked to local media:
"DO NOT flush toilets or use any domestic water. Due to a mechanical failure, there is high air pressure in the domestic water system that resulted in damage to toilets. The engineering staff is working to correct the issue. There has been damage to flushed toilets that has resulted in injuries. We will announce when the issue is resolved."
Some may think an exploding toilet could only be the work of a practical joker. However, this is not the case here.
Water flowing through a city's pipe systems is sent at a higher pressure because it often travels long distances. This water needs to be slowed down once it reaches its destination, so a malfunction in the pressure-reducing valve can lead to some messy results.
"The closer you are to the source pump, the higher the pressure will be," Larry Rothman, Roto-Rooter director of plumbing, told The Huffington Post.
Rothman added that exploding toilets might be "a little dramatic," but did say there are instances where "people will get really wet and the faucet will fall off." Short of an actual toilet bomber or "methane gas in a sewer line," Rothman says it's hard to picture a toilet actually exploding.
"If you're not careful about how you release pressure, the contents of that bowl will come up like old faithful," White said. "Plus, you would have the surprise factors."
A request for further comment from the GSA building was denied.
Injuries to the woman, who's name has not been released, were not considered life threatening.
Popular in the Community