If you have the racing bug, Long Beach, California is the happening place this month. Toyota recently held a media day to kick off the 36th Annual Toyota Grand Prix of Long Beach Pro/Celebrity Race, the longest-running such event of its kind in the country.
In addition, this is one of the biggest events in Long Beach and thus is a big boon to the local economy. Each year, this promises to be a fun weekend for the car enthusiast in the family -- or if you're looking for something to do that's new.
Races started last weekend when Formula DRIFT hit the streets of Long Beach at the famous road course on April 6 and 7. This was also the season opener for Formula DRIFT. If you aren't familiar with these racers, you can always tell who they are from the burn outs and the ever impressive sounds that come out of those cars, so remember to bring earplugs, as any race fan knows.
This weekend is chock full of racing at the Toyota Grand Prix of Long Beach that includes the Pro/Celebrity Race. Qualifying for the Pro/Celebrity race is April 13 and the race is April 14. For race fans, there's also the IZOD Indy Car Series, Firestone Indy LIghts, American LeMans and the PIrelli World Challenge.
Celebrities this year include UFC fighter and former UFC Heavyweight Champion Cain Velasquez, Rutledge Wood of "Top Gear USA," Oscar-winner Adrien Brody, comic and current "Celebrity Apprentice" contestant Adam Carolla, Kim Coates of "Sons of Anarchy," actor Eddie Cibrian, TV weather gal Jillian Barberie Reynolds, Hill Harper of "CSI:NY," race team owner and "American Idol" mentor record producer Jim Jonsin and Brody Jenner, whose dad Olympic athlete Bruce has raced in this same race five times and won twice.
The celebrities had several days of practice at Willow Springs Raceway with FAST LANE Racing School and Danny McKeever, race instructor to the stars. It is the official racing school for Toyota Motorsports and anyone who goes there for the weekend will inevitably get the racing bug.
The celebrities got to practice driving around the road course on the streets of Long Beach in their race-prepped five-speed manual Scion tCs, in anticipation of the weekend's big race. It's always a fun mix of beginners who are just mastering heel-toe and other race skills with some enthusiasts who've done this before, like Adrien Brody.
Join the conversation with the celebrity racers on Twitter with #TPCR and have fun at Long Beach the races!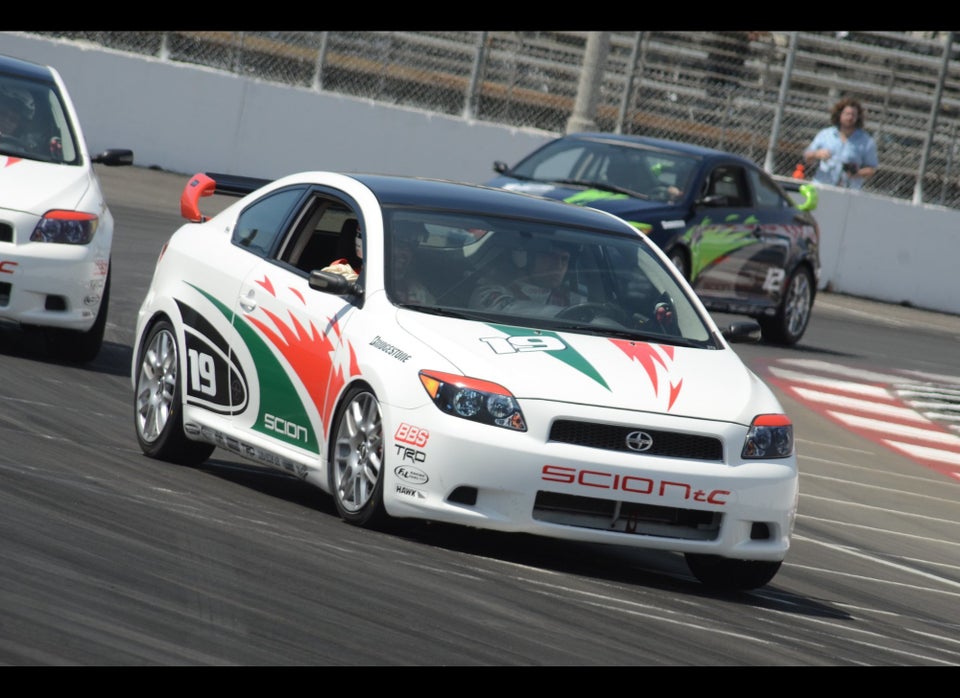 Toyota Grand Prix of Long Beach
Related