Graffiti, myth, rock-n-roll, cartoons, religion, poetry, Arabic, comic books, and quite possibly all of history are are thrown into the mix in Robert Combas' immersive canvases for Punk proles. Shirking knowledge and art history for expression and spontaneity, Combas lead the Figuration Libre (Free figuration) movement in France, comparable to the Bad Art or Neo-Expressionist movements in the US.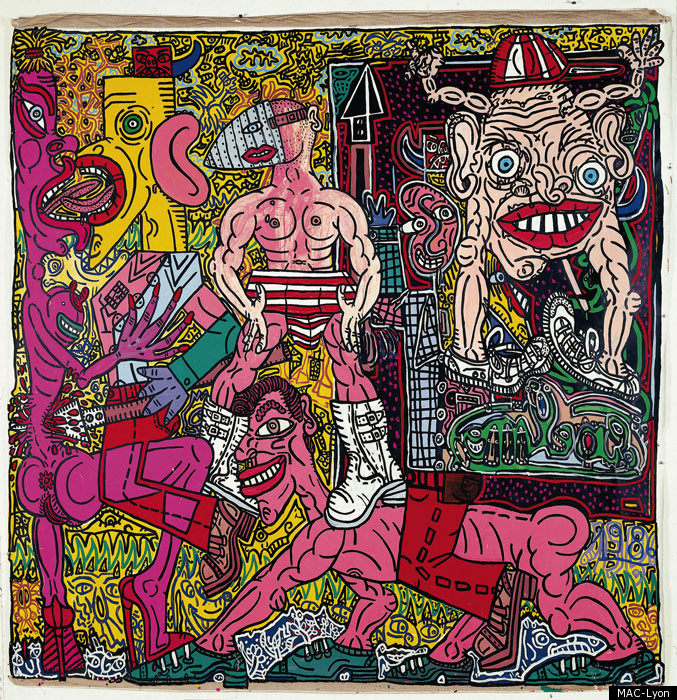 For the first time in history, over 300 of Combas' greatest hits will be shown together in a 32,291 square foot space in Lyon, France, including new works specially made on-site. On two floors of the museum, music from Combas' extensive personal record collection can be heard while gallerygoers wander through the space. Some of the works will even include both graphic and aural components called "musical paintings." According to the gallery, Combas will be working during the exhibition in a unique studio space inside the museum, where "he can continue to paint, write and play or listen to music, but also meet professionals, friends and members of the public in a very rock'n'roll atmosphere."
Body parts are puzzle pieces made out of jungle creatures that may or may not be real. A lingerie-clad woman lounges beneath giant chili peppers. In another piece, Tom and Jerry get Neo-expressionist makeovers and claw at each other through gobs of pigment. As a pictorial hoarder, Combas paints are part De Kooning, part Haring and part Nickelodeon, no?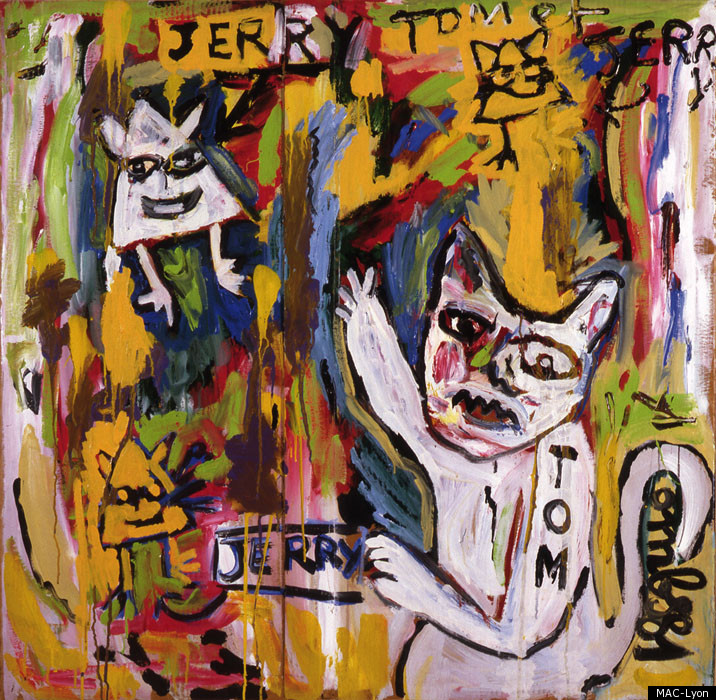 See a slideshow of his work below, and let us know what you think in the comments section:
PHOTO GALLERY
Robert Combas
Calling all HuffPost superfans!
Sign up for membership to become a founding member and help shape HuffPost's next chapter