Travel has always been an important part of my life. To ʻtaste' a city is another way to learn about its culture, society, history, politics, education. The aromas and flavors I've experienced in new places stay with me as memories and sources of inspiration in the kitchen.

What I love about working for SUSHISAMBA is that continued education is an important part of the company's philosophy. Learning about the Japanese, Brazilian and Peruvian cultures that make up our concept -- their cooking techniques, presentation styles, ingredients, approaches to service -- help us to stay current. What's better, it gives us a platform for relevancy that can spin quickly into innovation and creativity.

Accompanying me on this great adventure was Koji Kagawa (Corporate Sushi Chef), Meredith Boyle (Corporate Culinary Manager) and the Executive Chef for our London outpost opening in the winter.

FIRST STOP, RIO DE JANEIRO!
On our journey through Brazil we wanted to stop at a market in every city. In Rio de Janeiro there are street markets set up in different neighborhoods across town daily so we made our way to the Ipanema Farmer's Market (Praca Nossa Senhora de Paz).
For lunch we met up with Gionia Belmonte, a tour guide referred by our good friend, Joao Rodrigues, of Myriad Marketing for the Rio de Janeiro Convention and Visitors Bureau. Gionia, who knows the ins and outs of Rio's culinary scene - brought us to Cafeitaria Colombo, one of Rio's social and culinary institutions. Founded in 1894, the restaurant's history is reflected in its incredible Belle Epoque decor. We enjoyed a typical urban-Brazilian lunch: fresh pineapple and mint juice, guarana sodas, queijo pastels, Quiche de Palmito com Mussarela (heart of palm and mozzarella quiche), Quibe (meatballs), colorful salads and French-Brazilian inspired pastries.

Photos from Rio (scroll down to read about and see photos from Salvador and Sao Paulo):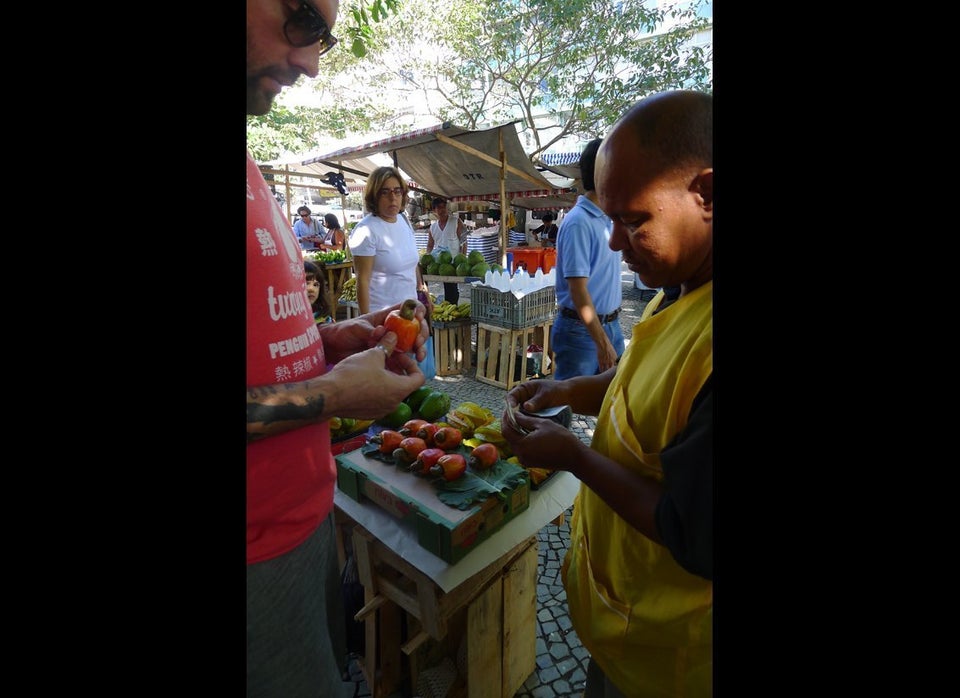 Salvador was on our flavor radar for its more traditional cuisine. We wanted to taste the moquecas (traditional Brazilian fish/seafood stew), feijoadas (Brazilian/Portuguese stew of beans, beef and pork, commonly enjoyed for weekend brunch), acarajé (palm oil fritters stuffed with black eyed peas, onions and diced vegetables with spicy vatapá) in their more ʻoriginal' versions.

We noticed that no matter what level of restaurant, from street-side dining to white table cloth establishments, all moquecas and feijoadas in Salvador are served in panela de barro - rustic, hand-thrown clay dishes.
The beaches were another great place to discover local flavor. Hands down the best caipirinhas we tasted were made by "Caipirinha do Rasta" - straight off his beach cart in the sand of Porto da Barra. Just four ingredients: cachaça, sugar, lime and kiwi. Keep it simple. And for something to eat: Globo snacks and grilled Minas in salt and rosemary. Hits the spot!
Sorveteria da Ribeira (Largo da Ribeira, 87) is well- known throughout Salvador as ʻthe' place to go for sorbet and it's many unique flavors.
Photos from Salvador (scroll down to read about and see photos from Sao Paulo):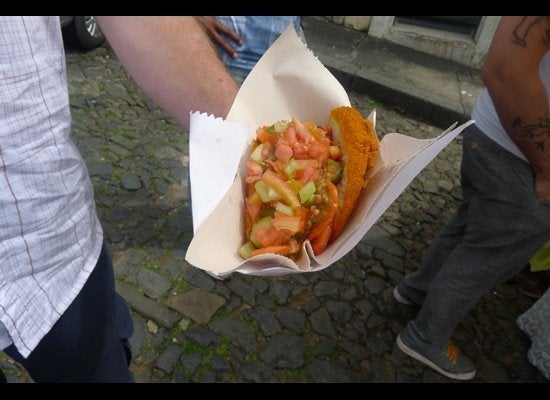 SAO PAULO
We'd been especially excited to explore Sao Paulo because of it's the most direct example of the mergence of Japanese and Brazilian culture. Throughout history, as economies boomed and recessed, there was a cross-immigration of populations. To this day you'll find the largest population of Japanese people living outside of Japan - in Sao Paulo.

A most obvious example of the Japanese-Brazilian combination came to the table just in time to boost the afternoon our spirits. (no pun intended) Sakirinhas, caipirinhas that use sake instead of cachaça, are available everywhere in Sao Paulo... and we enjoyed them whenever we could.
One of the meals I most looked forward to - and enjoyed - on this trip was our dinner at Chef Alex Atala's D.O.M. (549 Jardim Paulista). Born in São Paulo, Chef Atala is most known for his application of French and Italian techniques to Brazilian dishes.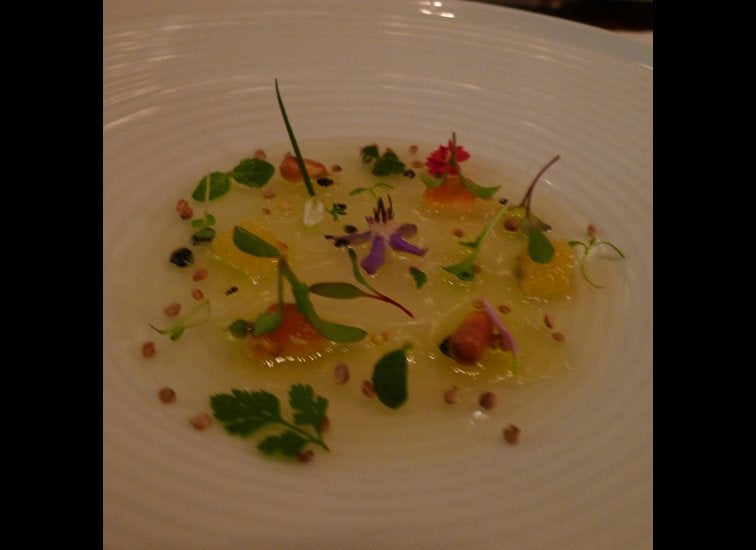 For everyone who would like to learn more about our adventure to Brazil (and our daily culinary exploits) visit www.ingredientblog.com and sign up for our daily emails. Hope to see you at the restaurant soon.