US Environmental Protection Agency boss Scott Pruitt says that anyone who mentions climate change in these times of imminent crisis and danger is putting the people of Florida at risk.
He said it after leading climate scientists wrote that higher temperatures and higher water levels certainly ratcheted up the intensity of hurricanes Harvey and Irma, and CNN asked Pruitt for his opinion.
"To have any kind of focus on the cause and effect of the storm versus helping people, or actually facing the effect of the storm, is misplaced [and] very insensitive to this (sic) people in Florida," he said.
He's wrong, of course, and not just because there's no "discussing versus helping". You can do both without detracting from either.
No, he's wrong because he's intentionally framing Hurricane Irma as an isolated event, an old shyster trick called "misdirection" that, in this case, diverts attention from the fact that Hurricane Irma's intensity was simply the local manifestation a global phenomenon that includes Hurricane Harvey and at least 120 separate wildfires raging across Oregon, Washington, and Montana – as well as the torrential floods that displaced more than 40 million people across Bangladesh, India and Nepal in August, not to mention last year's drought in Brazil, and this year's drought in Kenya.
That guidance warns that climate change will destabilize the living ecosystems upon which our entire economy depends – the mangroves that protect our coasts, the wetlands that filter our water, and the forests that absorb carbon dioxide, all of which help slow climate change. And when that happens, climate change will accelerate, because forests, farms and fields absorb massive amounts of carbon dioxide.
The land systems of the United States alone absorb about 850 million metric tons of carbon dioxide every year, which means they remove about 16 percent of the greenhouse gasses that the energy and industrial sectors are generating. If they degrade, however, they'll become carbon dioxide sources instead of sinks. For evidence, look no further than the Northwestern fires raging right now: they've incinerated more than 2 million acres of forest since the start of summer, pumping at least 160,000 metric tons of carbon dioxide into the atmosphere.
The Trump administration mothballed the plan, of course, which is tragic because our ecosystems are now so degraded that we have no choice but to actively manage them, as a study published last month in the journal Nature, makes clear. The authors found that droughts are now impacting more of the Earth's surface than ever before, while the ecosystems that store and manage water are taking longer to recover. The conclusion, lead author Christopher Schwalm of the Woods Hole Research Center told NASA, is that "under business-as-usual emissions of greenhouse gases, the time between drought events will likely become shorter than the time needed for recovery."
So, while Pruitt refuses to even discuss climate change, countries around the world are both moving the Paris Climate Agreement forward to reduce missions and developing "green" (as opposed to "gray") infrastructure by fixing floodplains, restoring mangroves, and taking other measures to make their ecosystems more resilient.
It's a growing sector that the United States, ironically, pioneered: its restoration sector  employs more than 220,000 people who plant trees, restore wetlands, and fix degraded rivers and streams; but it's a sector that only exists because of the Endangered Species Act and the Clean Water Act, both of which mandate that companies more than make up for any damage they do to waterways or habitat – and both of which the Trump administration aims to gut.
With all this baggage, it's no wonder Administrator Pruitt wants to avoid mentioning climate change and hurricanes in the same breath. Given the stakes, however, it's critical that the rest of us force that discussion.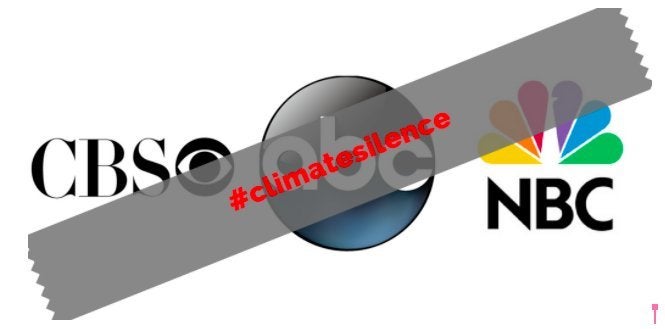 REAL LIFE. REAL NEWS. REAL VOICES.
Help us tell more of the stories that matter from voices that too often remain unheard.
This post was published on the now-closed HuffPost Contributor platform. Contributors control their own work and posted freely to our site. If you need to flag this entry as abusive,
send us an email
.