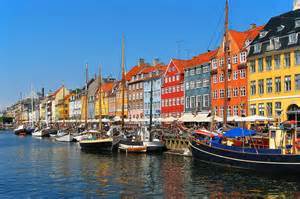 I recently bought a new cookbook! I have more cookbooks than a library has books, so that's hardly a worthy announcement. The reason this particular cookbook deserves mentioning is because I bought it in Copenhagen, and the book is in Danish. I don't speak Danish. Of course, this seemed beside the point at the time. Now that I'm trying to actually use the recipes, it's a bit more of an issue. But, I was/am determined to learn enough to decipher these inspiring recipes, thus keeping a bit of Denmark with me.
It all started a few months ago with Noma. Noma restaurant has been on my bucket list for the past 8 years. But for a variety of reasons, including its lack of proximity to San Francisco, I had yet to cross it off my list. As luck would have it, I was recently in Greece filming my new show, My Sweet & Skinny Life. We took a few days to break from filming. I decided it was the perfect opportunity to hop on a plane and head to Copenhagen......if I could get into Noma! Luckily the culinary Gods took pity on me. A few phone calls later, a bit of begging, and I had my reservation. I have never built a trip around one restaurant. But I admit that my initial focus, as I headed to Copenhagen, was Noma. What transpired was a love affair with a city. And as we all know, when we fall in love, we lose all reason (and apparently start buying cookbooks in languages we don't speak).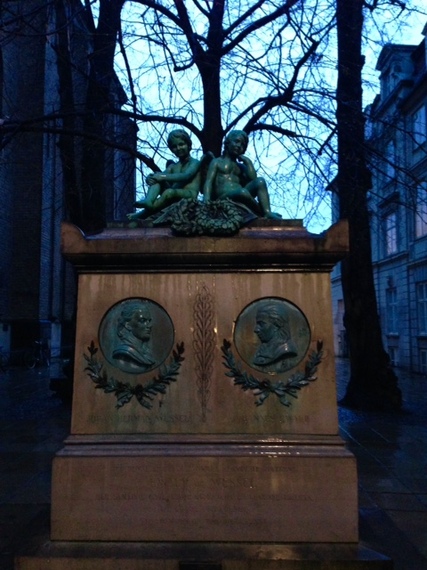 Here are a few facts about Denmark and Copenhagen that you might not know. Denmark is one of the "greenest" countries in the world. They focus heavily on recycling and protecting the environment. As a result, cities like Copenhagen remain pristine. They also focus heavily on cycling around the city instead of using cars. I am not one to normally bike around town (I normally think that urban cyclists have a death wish), but in Copenhagen all of the roads include proper bike lanes, with their own traffic signals. So cars and bikes can easily share the road without issue. Aside from all of the hip restaurants and wine bars, they also focus heavily on organic foods, gluten free, etc. Whatever your dietary needs, in Copenhagen there's always an option! Here's a list of my favorite places to experience this marvelous city.
Babette Guldsmeden Hotel
Bredgade 78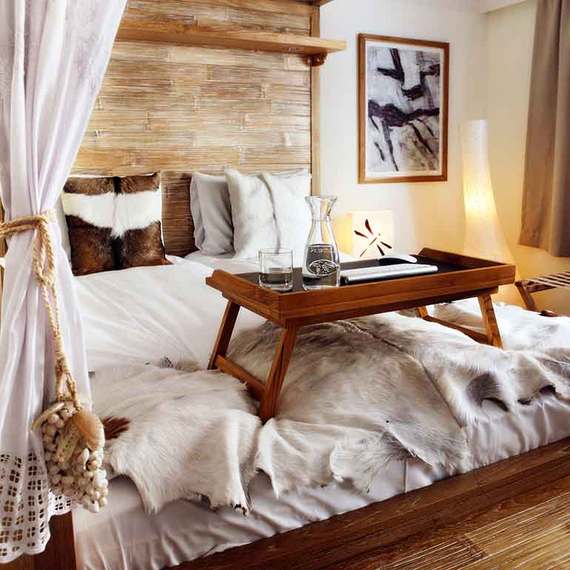 Opened in 2014, this central Copenhagen hotel is across from Churchill Park and only 450 metres from the Amalienborg Castle. It offers individually designed rooms with Balinese-style furnishings. The restaurant is exceptional, offering a variety of authentic Danish and bistro-style dishes made from organic and local produce. They also have an organic wine and cocktail bar. Be sure to have the breakfast buffet, which offers a variety of freshly made breads, homemade yogurt, cinnamon muesli, as well as a variety of salads and cheeses.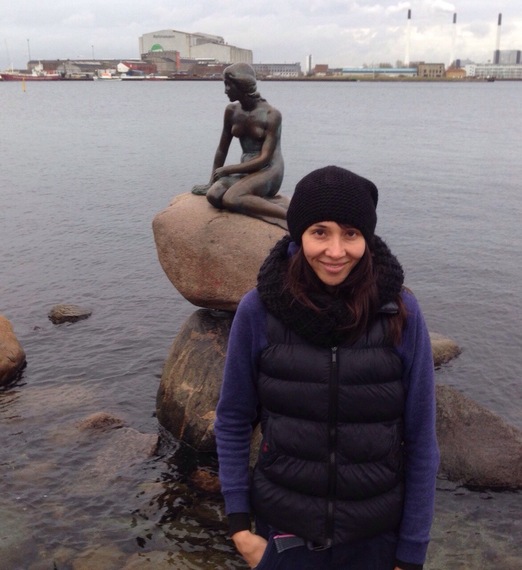 The Little Mermaid is also only 900 metres away from the hotel. You can enjoy a morning jog along the water to visit the famed statue, whose image was based on the story from Hans Christian Anderson. Later in the day head to Nyhavn and Strøget for shopping and exploring the city. They are all about 1 km from the hotel.
What To Do

Torvehallerne Culinary Market
Right by Nørreport station, Torvehallerrne is a food lover's dream. The market is filled with a variety of not to miss culinary shops. On the top of that list is ASA Spice Shop.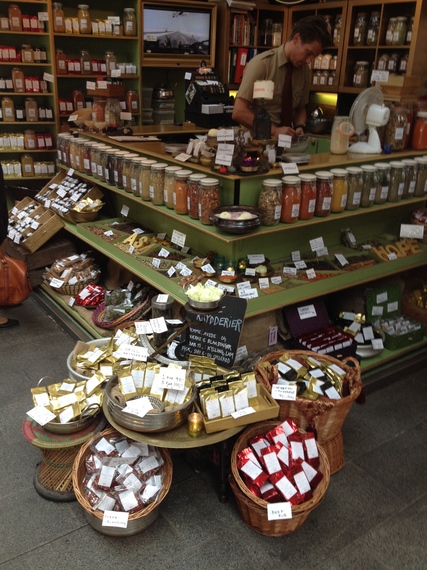 I was immediately taken in by the aromas, and the shop's owner, who clearly has a deep knowledge and passion for his work. In 2008 Julian Amery left London to embark on a two year solo overland trip heading east in a bus named "HOPE." On his journey, Julian crossed the Alps into northern Italy, and he consulted the Oracle at Delphi in Greece. He braved an icy Anatolian plateau, and crossed the Euphrates in time for the dawn of spring in Azerbaijan. He visited sacred places in Persia, and explored desert mountains in Iran. From these experiences the inspiration for ASA Spice Shop was formed. You can witness Julian's experiences firsthand on a TV set that plays video footage from his journey in the shop. They source high-quality, fresh, organic spices directly from producers all over the world, "with whom we trade fairly," Julian stresses. "After importing them straight from their source, we inspect, grade, and select the best for grinding, blending or selling whole to our customers." Aside from selling their spices in Torvehallerne, they also provide spices to some of Copenhagen's top restaurants. Julian's story, the exotic spices, and quality of ingredients make this shop a MUST when visiting Copenhagen.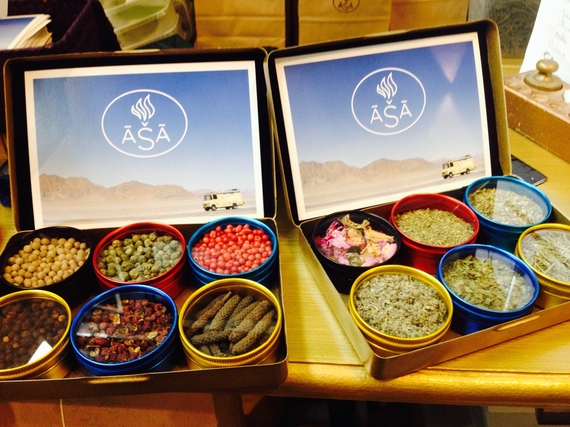 After visiting ASA head over to Coffee Collective, also located inside the Torvehallerne Market. Coffee Collective is what happens when a barista world champion, a coffee tasting world champion, and a businessman specializing in coffee and water resources, all join forces.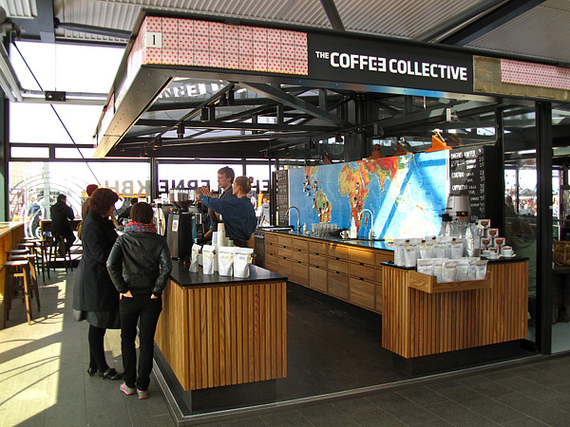 At Coffee Collective they take a different approach to how they produce their coffee. They visit the farmers from whom they buy their coffee every year. They focus heavily on terroir, believing that the flavor of coffee doesn't come solely from roasting. It is affected just as much by the cultivation, soil conditions, rain, sun, wind, etc. Their coffee is, without a doubt, the best I have ever tasted!
These guys don't mess around! They offer a fantastic variety of Danish pastries, using ancient grains and carefully sourced ingredients.
After eating your way through Torvehallerne you can take a canal tour of Copenhagen. The classic harbor tours depart from Nyhaven and pass some of Copenhagen's best attractions. There's of course also plenty of idyllic spots for a bike ride, and no visit would be complete without a stop at Copenhagen's full-time carnival, Tivoli gardens.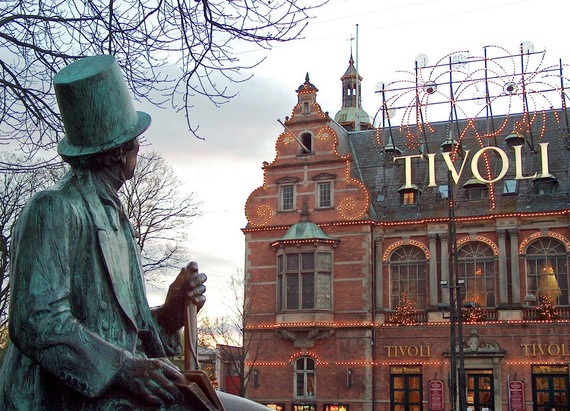 There's a reason that Noma has been awarded the accolade of best restaurant in the world numerous times. This two-star Michelin restaurant was crowned the world's top restaurant in 2010, 2011 and 2012 in Restaurant Magazine's World's 50 Best awards. It claimed the prize again in 2014. Chef René Redzepi has pioneered the exclusive use of local ingredients, sourced from Greenland, the Faroe Islands, Iceland, as well as Denmark itself. Their unique approach to food and service is reason enough to visit the award winning restaurant. Chefs are not left to slave away in the kitchen (although some I'm sure wish they were). Instead, the staff of 40 chefs (no, that's not a typo), take turns coming out of the kitchen, to help servers deliver their dishes directly to the guests. The 20 serving tasting menu runs the gamut. We started with a chilled apple and fresh herb soup then moved into a course of fried reindeer moss with spruce crème fraiche (one of my favorite dishes). The dishes are on the lighter side, which I loved. So you can pleasantly get through 20 courses, each better than the last!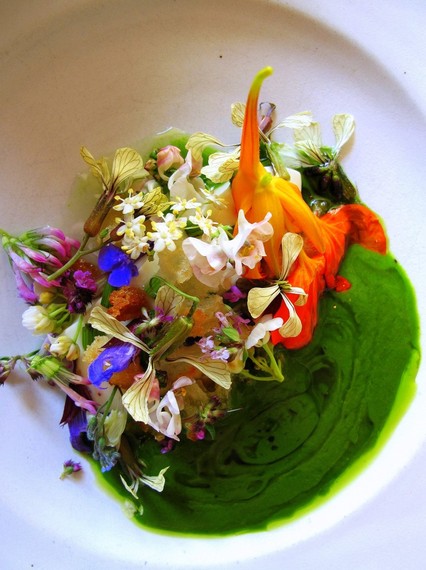 For a more casual meal, head over to the heart of the Meatpacking District. The hip and trendy Fiskebaren seafood restaurant, with its bare concrete walls and fluorescent cylindrical fish tank, caters to a young crowd that comes here for the buzz as much as the food. The restaurant focuses on providing guests with the freshest fish and shellfish, from the waters around Denmark. Be sure to start out with a dozen oysters, then move into scallops served with smoked onion and curly kale, or try Fiskebaren's riff on fish and chips.
To eat like a local, visit DØP hotdog stand, located near The Round Tower. Going through the streets of Copenhagen, you will notice many "restaurants-on-wheels" aka pølsevogne. These iconic small wagons have been selling hotdogs in Denmark since the 1920s. At the moment, Copenhagen is enjoying a hotdog renaissance. Chefs are reinventing the Danish hotdog with more focus on quality, and offering untraditional side dishes. A perfect example of this is DØP. The hotdog stand has won numerous awards, and offers customers a variety of sausages, all made with organic meat. The hotdogs are served on house-made whole grain buns that are slow fermented and topped with linseed. Hotdog toppings include locally made pickles and fried onions. They also offer sides of mashed potato and turnip, if you prefer a version that more closely resembles bangers and mash.
If you decide to use this list and head to Copenhagen, enjoy and bon appetite...or as they say in Danish Velbekomme. One Danish word down, only about 10,000 more before I crack the code on this cookbook!