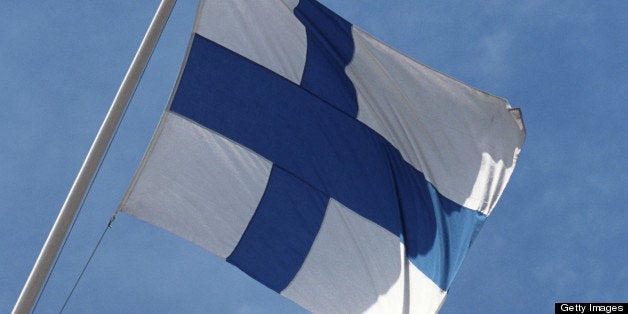 Snow, Cold and Nokia: the three words I most often hear associated with Finland.
Yet the Nordic Country -- full of swathes of untapped wilderness, quirky and creative design and up-and-coming cuisine -- has a lot more that meets the eye, especially in the summer.
I was lucky enough to spend an idyllic August exploring -- by foot, train, plane, and bikes (free in cities such as Helsinki with a deposit). But if you only have a week, there's still a trove of highlights that can be enjoyed.
Day 1-3: Helsinki: Finland's capital combines urban sophistication with outdoorsy charm. Containing one-fifth of the country's five million people, it's bordered by the Baltic Sea and several islands, one containing a scenic sea fortress (Suomenlinna) that's a former 18th century military base. Especially if you visit in the warmer months, the city is small and flat enough to cycle around.
Visit some of the charming eateries that serve creative dishes made with local ingredients. Kotipizza serves a signature 'Pizza Berlusconi,' an award-winning smoked reindeer pie named for Italy's former prime minister. In 2005, he stirred diplomatic feathers when he lamented that he had to 'endure' Finnish food on a trip to the country.
Up the classy factor a little, and dine at Grotesk (named for its menu's type font, not options). It's housed in the majestic old stone-walled headquarters of the Sanomat, Helsinki's daily newspaper. Finns love their lohi (salmon), so you'll find it lavishly prepared in several dishes here.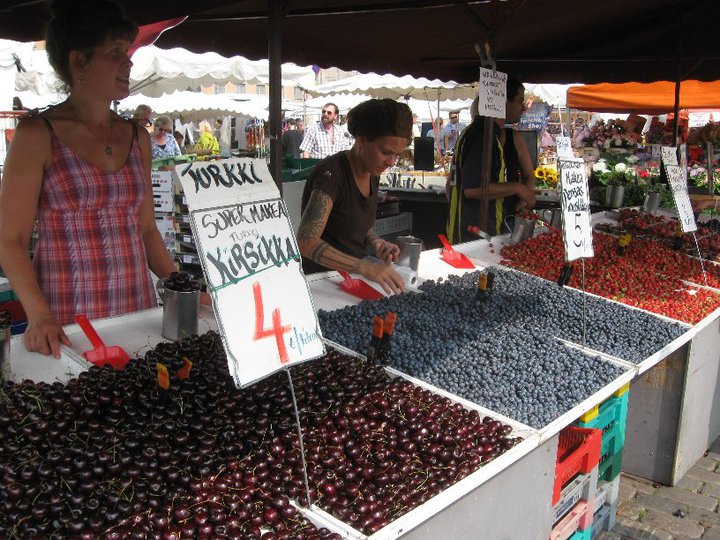 Alcohol is normally notoriously expensive in Finland, especially with the high tax rate. But Baker's Bar & Restaurant's happy hour is a welcomed local anomaly: every weekday from 5 to 6:40 p.m., the place serves ample servings of sparkling wine for 1.50 Euro a pop. The patio offers, arguably, the best panoramic views of the city.
In Helsinki, known for its innovative design, the stunning contemporary art museum and local institution Kiasma is worth a visit. Art and architecture also abound outside: The Rock Church, built inside a giant piece of granite, looks like a UFO landed in an oversized chimney. The Helsinki Cathedral, with ornate gold-domed roofs and gold crosses, reflects when Finland was under Russian rule.
Spend two nights at the centrally-located Klaus K Hotel, where each colorful and modern room boasts its own unique design from local artists.
Day 4-5: The Aland Islands: The Åland Islands are a quirky intersection of cultures: they are a Swedish-speaking series of 6,500 islands that belong to Finland. Still, this Baltic Sea archipelago is autonomous, with its own local government.
It's easy to island hop from the capital and only city of Mariehamn with an expansive network of ferries. You can, for example, head to the island municipality of Sund where you will find unusual attractions such as the Tjudö Vingård, which sells "wine" made from their apple trees. The Islands are also popular with cyclists, containing several bike lanes so well organized they seem like they were designed by Germans.
Stay overnight at the Kungsnäs Stugor, a series of log cabins by the sea. They boast a beach sauna, where you can demonstrate some true sisu (a word referring to Finnish courage or bravery) and jump off the nearby pier into the frigid waters before warming up.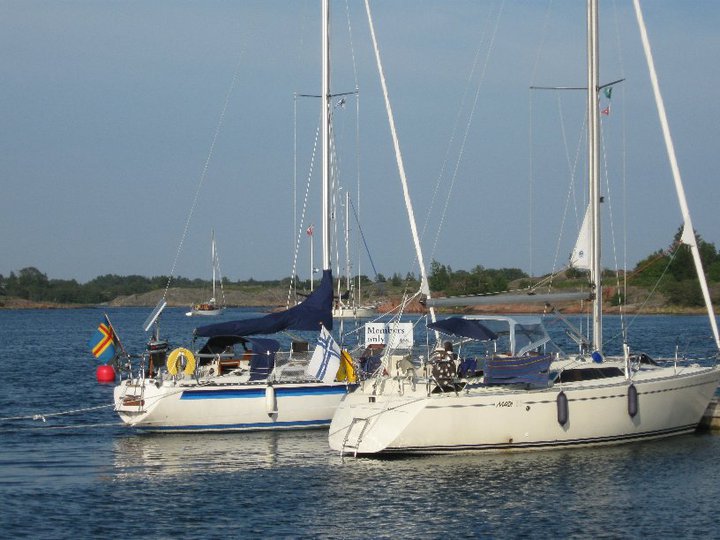 In the morning, there's a breakfast buffet stocked with the Islands' specialties: Ålandspannkaka (Åland pancakes), the malted and fruity Åland dark ryebread, and a nameless puffy square-shaped pudding comprised of semolina and served with a side of stewed prunes. The latter is surprisingly delicious.
Air Åland offers two flights daily from Helsinki. Head to coastal Turku afterward through a five-hour cruise or short Turku Air flight.
Day 5-6: Turku and Naantali: Situated on the coast of Finland, the neighboring towns of Turku and Naantali are where Finland's Swedish speaking minority reside. They're breezy areas with a laid-back vibe where locals swim in the sea after visiting a sauna, practically a spiritual institution in Finland.
Turku, the former capital of Finland, holds another bragging right: the country's oldest castle. Constructed in 1280 when Finland was under Swedish rule, the Turku Castle includes a large banquet hall and two dungeons. The Turku Art Museum, regally situated on a hill, has an impressive collection of both contemporary and traditional Finnish art.
Nearby Naantali has Moomin World, which pays homage to the quirkiest cartoon character you've never heard of. The puffy giant white characters frolic around the whimsical wonderland, greeting starry-eyed children. Based on the Moomin stories created by Finnish-Swedish author Tove Jansson, the amusement park is set in the beautiful backdrop of the Baltic Sea.
Day 6-7: Rovaniemi and Lapland: Sitting along the Arctic circle, Rovaniemi is most famous for its Santa Claus Village -- the actual North Pole. Santa's home is covered with many letters in many languages from kids around the world. There's a touristy but nonetheless cute village selling Christmas goodies year round and, this being Finland, a never-ending supply of salmon and coffee (Finns are the largest consumers per capita in the world).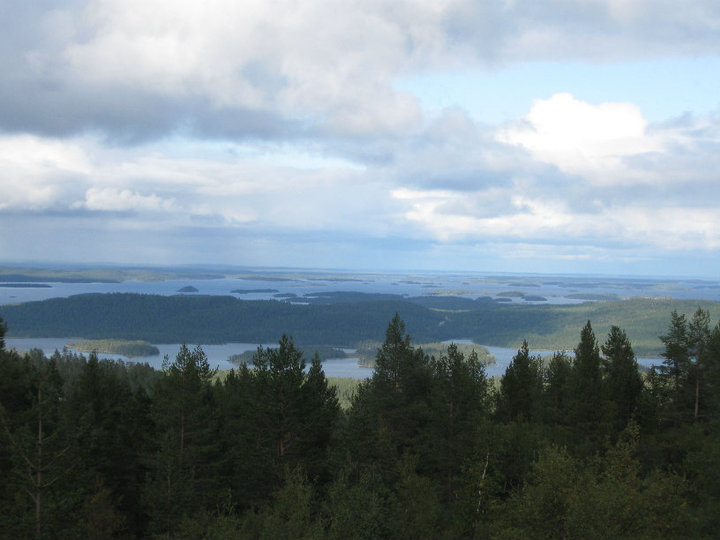 Rovaniemi sits at the foot of Lapland. Best known for the awe-inspiring Northern Lights, Lapland is also home to the largest indigenous group of people in Europe: the Sami. They have their own parliament, radio station broadcasting in local languages and many reindeer farms in the small town of Inari, about two hours north of Rovaniemi by train. For a comprehensive look at the Sami, who actively speak four completely different tribal languages among 9,000 speakers, visit the Siida Center.
Hike to the top of any hill around here, and you'll see stunning views of the forested Finnish landscape. Three-fourths of Finland is covered with trees -- more than any country in the world.
If it's during the summer -- when it's perpetually light -- you can camp for a "night." The Finnish Jokamiehenoikeudet (or slightly easier to pronounce 'Everyman's Right') allows anyone free access to hike, camp, or swim in public spaces, as well as to pick mushrooms and berries -- an old-fashioned pastime that's becoming popular again.
Search for the cloudberry, an orange-gold berry elusive in all of Finland but Lapland, before catching a flight back to Helsinki.
Resources
This post originally appeared on the social media travel website Gogobot. It includes a listing of all of the destinations mentioned.
Visitfinland.com, the travel website of the Finnish Tourism Board, offers current and comprehensive information and videos on all parts of the country.
thisisFINLAND provides daily and weekly news of happenings and trends in Finland in English.