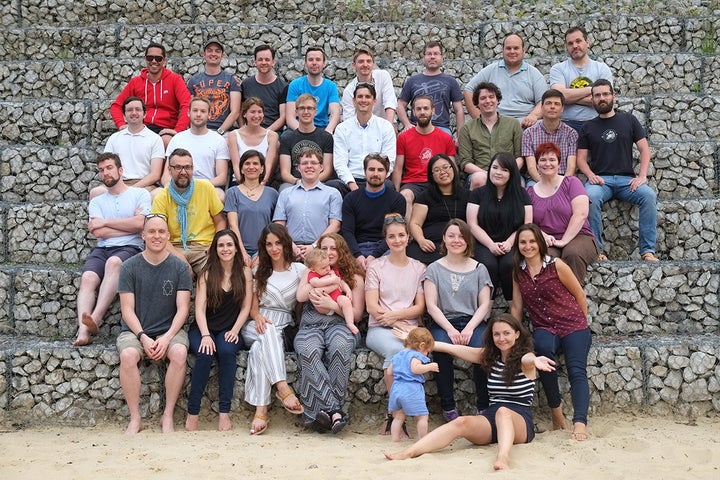 After five years of remote work, Human Made are sharing their experiences, and bringing together key speakers from top remote companies to share theirs too.
I talked to them about Out of Office, their remote challenges, and what they've learned along the way.
Where did the idea for Out of Office come from?
The idea came out of a workshop we held at our company retreat in 2016. As an entirely distributed agency working within the open source community, we have always been actively committed to sharing our knowledge and experience and have previously organised events and training on the WordPress REST API. The idea to share what we'd learnt from 5 years of distributed collaboration translated seamlessly into an event for the professional remote working communities.
We also felt that there was a lot we could contribute to the conversation on remote work and the digital workspace, and as speakers and organisers of conferences around the world we felt we were in a unique position to identify what was missing and how we wanted to steer the conversation.
Can you tell me about any specific challenges related to remote work that your company has had to deal with?
There are some common challenges every professional has to juggle and overcome. In a remote environment, issues around communication and collaboration can be amplified due to the distance and lack of direct facetime.
Like so many distributed agencies and businesses, our employees are spread around the globe and have diverse backgrounds, cultures and experiences. A large number of our employees have English as their second language which means that cultural idioms are often missed. This doesn't affect the work we do for our clients, but it can have an effect on an individual's confidence in their ability to communicate effectively in English. One of our employees recently commented that she is constantly looking to Google to figure out what another colleague is saying.
To avoid this, individuals need to make sure that they are communicating clearly, and refrain from using local idioms. As a remote professional your most important skill is communication, and it's the individual's responsibility to ensure they are being understood as much as possible by their colleagues and team members.
We've found that bringing people together to meet is one of the most effective ways of improving online communication in the long-run. Speaking to someone face-to-face helps you get a sense of who they are as an individual, to translate their personality online, and better understand what they are saying. We organise regular meetups; we have an annual company retreat as well as smaller team meetups where individuals in close-knit teams can come together to both work and get to know each other better.
What do companies look for when they are hiring remote workers?
We operate with a people first mentality: we hire people for who they are and not solely for the skills they possess. Remote employees should be self-motivated, have a good sense of direction, and know how to prioritise. Because of our flat structure, there are lots of opportunities to become involved in various projects and we encourage employees to do so, which means we look for people who are driven and have a good sense of acting on their own initiative. Employees also need to be confident self-managers; they should be aware of their overall workload and ensure that they don't overcommit.
We look for individuals that are aware of their own skills and gaps in their knowledge, knowing when and how to ask questions. In a remote company it is easy get lost so it's important to be able to ask for help when you need it. It's the company's responsibility to create a culture where people feel that they can speak up, but it's the individual's responsibility to do so.
And, of course, being an effective and clear communicator is critical to a remote employee's success, and also helps to fight off feelings of isolation and displacement.
Are there any tools and resources for connecting remote workers?
There are a number of tools to connect remote workers; our friends at Remotive have a huge community of professionals exchanging ideas, building networks and expanding their opportunities. Copass is an excellent global tool, in one membership you're connected to a network of coworking spaces around the world, with the opportunity to attend meetups and events, and reap the benefits of being a member of a coworking community.
Nomadbase is a tool we built to connect remote workers and nomads in the same location; it started as an internal tool to help us connect with each other when we travel, but then developed into a mobile app which is currently live in 15 cities around the world.
Events like Out of Office are also bringing remote workers closer together and encouraging collaboration; our event benefits from a live chatroom, live Q&As with the speakers as well as polls attendees and speakers can propose or answer. This interaction provides some of the value that attendees experience from offline events and networking, without the need to travel, or spend additional funds on accommodation.
Related
Popular in the Community