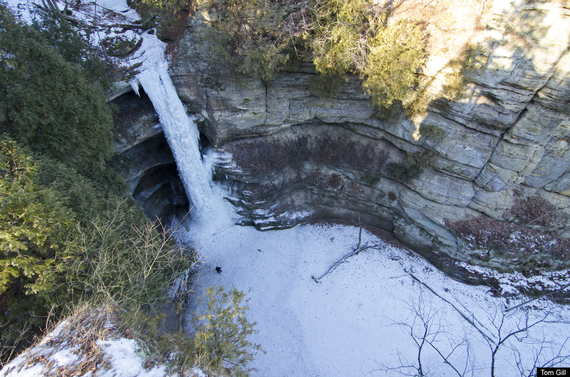 Waterfalls and canyons are not the first things that come to mind when you think of Illinois, yet the Prairie State has its share of winding canyons and plunging waterfalls, and winter makes them magical.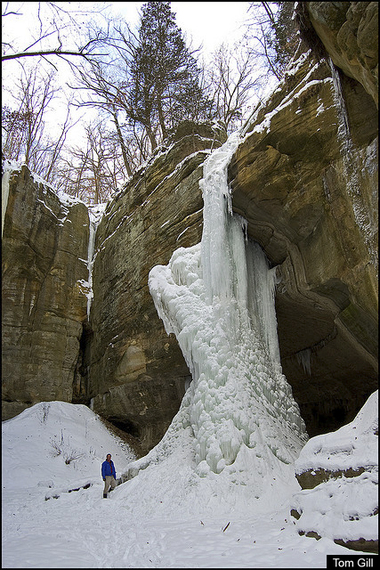 Located in the north central part of Illinois, about 50 miles west of Chicago off Interstate 80, Starved Rock State Park is one of the top tourist destinations in the state. This 2,600-acre park adjacent to the Illinois River boasts 18 sandstone canyons--14 of which have waterfalls during wet seasons. Reduced to only a trickle in early winter, these waterfalls freeze into giant ice columns during the cold weather. Some of the frozen waterfalls reach 80 feet in height, depending upon the depth of the canyon.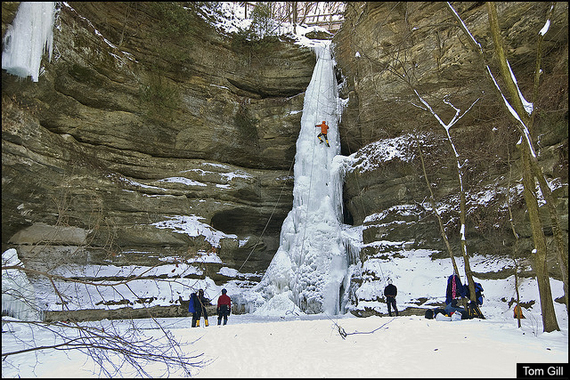 The 80 foot tall, frozen waterfall located in Wildcat Canyon is sometimes used for ice climbing. When the ice is neither too thin nor showing wide cracks, adventurers can gear up and make their way to the top of the waterfall using ice axes and crampons. The climber pictured below endured freezing temperatures, and battled cold water running down the ice column as he climbed.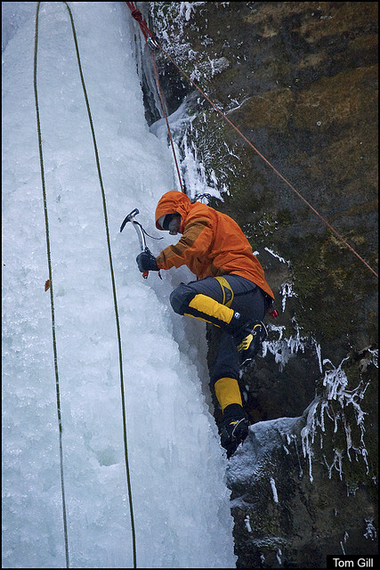 Depending upon the shape of the canyon and the formation of the ice, it's sometimes possible for visitors to walk behind these frozen waterfalls for a remarkable perspective of the ice. Here, I captured a view of the back of the falls at Wildcat, looking up 80 feet to the top of the canyon.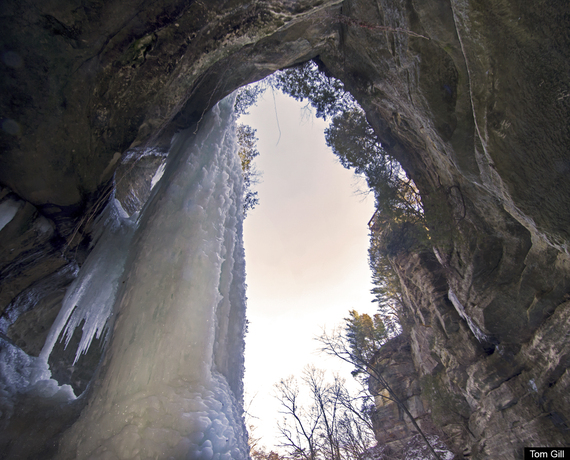 Early in the season, visitors can witness the development of the ice columns. Like stalactites and stalagmites that form in caves, the ice grows from the top of the canyon, and from the floor of the canyon, until the two pieces merge and become a single column, known as an icefall. Next to the icefalls and often behind them, intricate patterns of ice grow as the water continues to flow and drip onto the canyon floor.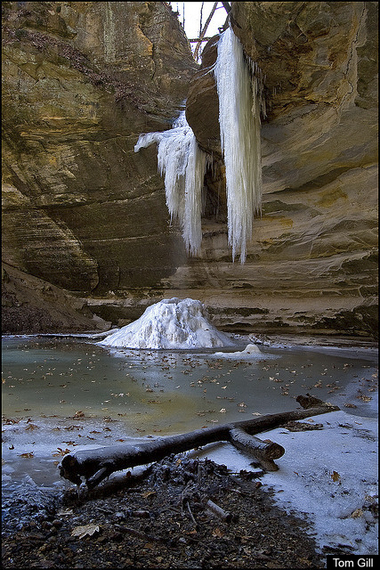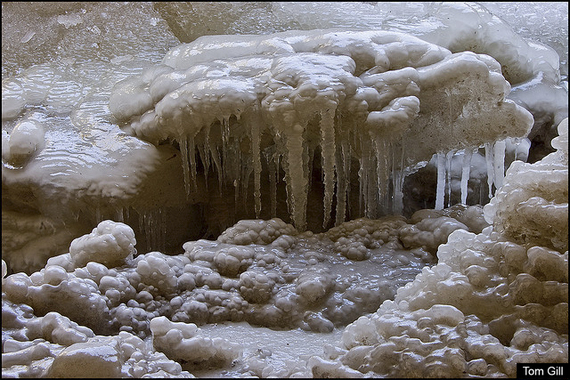 Some of the waterfalls empty along the steep slopes of the canyon walls, creating interesting formations that flow over the rock instead of free-falling to the canyon floor. The waterfall inside the deep, narrow French Canyon is one example.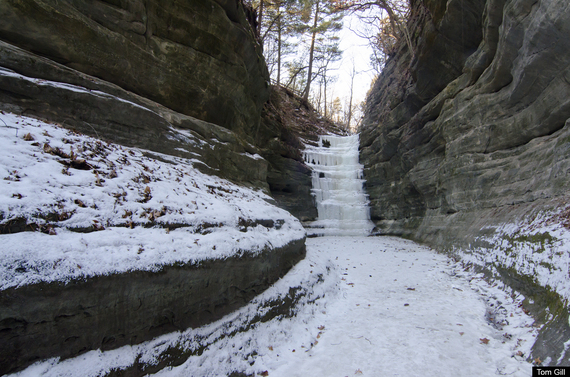 According to some park rangers, "Visiting this canyon in winter is treacherous" because of the slope of the canyon floor and the lack of solid footholds. Cliffs or drop-offs are not the issue here, it's simply the ice on the sloping surface that makes it very difficult to get into the canyon. Here we see one visitor clinging to the walls of French Canyon on an early winter day, before the ice completely covered the canyon floor. It's much more difficult later in the season.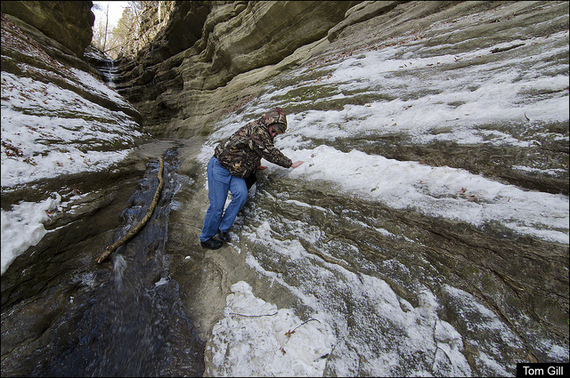 Check back soon for part 2, where we'll explore the frozen waterfalls of Matthiessen State Park, and walk inside the eerie ice caves formed by two of the waterfalls.
Popular in the Community