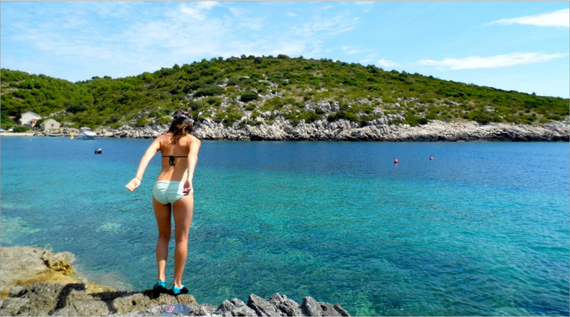 Croatia is slowly becoming the next big tourist destination for those looking for an incredible mix of adventure, sun, and sea. Visit these off the grid places for a more authentic Croatian experience.
When you plan a trip to Croatia, chances are, Vis won't make it onto your list of "must sees"--unless of course, someone tells you about it! There are so many incredible and picturesque places you can visit in Croatia, it's hard to decide. But if you're the type of traveller who enjoys more off the grid locations, then this tiny, local dominated island is the right place for you. Unlike Split and Dubrovnik, not many people know about this island, which makes it all the more inviting. Spend the first day exploring around the main area and hanging out by the water; there are many hidden spots on the water where you'll find not only beautiful water, but privacy as well. The next day, tour the rest of the island with ease by renting a car and driving to some of the seclusive areas:
Stoncica Bay: This is one of the few sandy beaches in Croatia and it's also flat and surprisingly, not filled with rocks. This may seem like no big deal, but in Croatia, this is actually very rare. Relax in the calm water and sprawl out on the soft sand before you head to our next pit stop.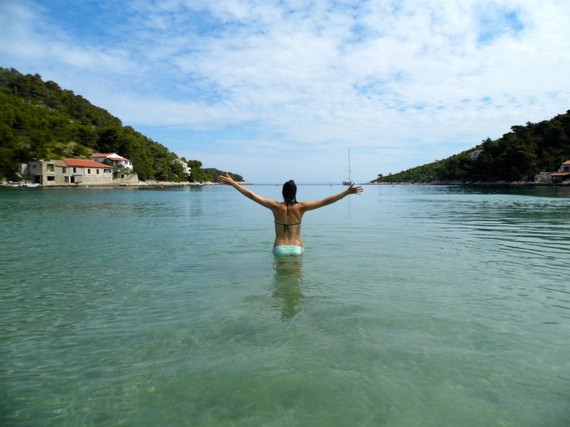 Stiniva Bay: The next place you'll want to go to is Stiniva Bay and the earlier you get there, the better. Why? Because tour boats arrive numerous times throughout the day to show tourists this natural wonder. This stunning spot is the definition of the art of nature but it isn't exactly "easy" to get there without a tour boat. When you park your car at the top, you'll notice that you're very high up from he beach. Try not to panic though! Despite how daunting it may look, the steep, rocky path that snakes down to sea level is manageable if you conquer it slowly. We promise that every step will be worth it when you get to the bottom.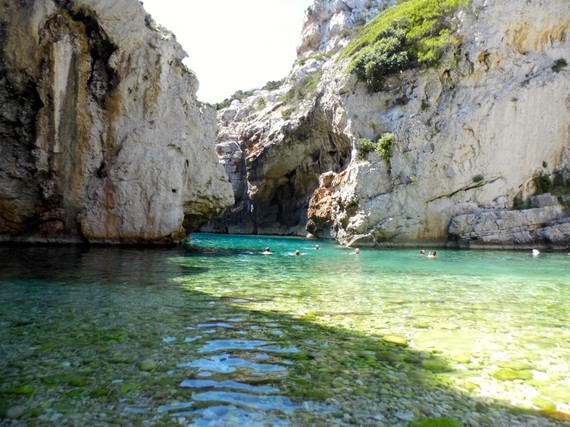 Vino: Even though there is a fairly good chance that you'll drink tons of beer while you're in Croatia, you should also take the time to try some of their wine. On your way back to Vis, keep your eyes peeled for a vineyard that sells wine (look for a sign that says "Vino"). Not surprisingly, this will not be the kind of vineyard that you can find in the Napa Valley in California or the Okanagan in Canada. Instead, it will likely be a small room inside someone's home where they make their own homemade wine and prošek (sweet dessert wine) that you can purchase for a very decent price. They'll invite you in to sit down and try a few samples, then you'll let them know what you decide to buy. It may not be the highest quality wine you'll ever taste, but it will be an experience nonetheless.
1. You won't find any hostels on Vis, so find a cute Air BnB and immerse yourself in Croatian culture by staying in someone's home.
2. When renting a car, keep in mind that most vehicles (if not all) will have standard transmission. If you cannot drive standard--and I do not recommend trying it for the first time here--then you should consider spending a bit more money to rent an automatic car. These are hard to find, but not impossible; ask around to figure out which company offers them.
3. Wear sturdy closed toe shoes for the journey down to Stiniva Bay and be careful not to overpack; carrying all your gear won't be easy!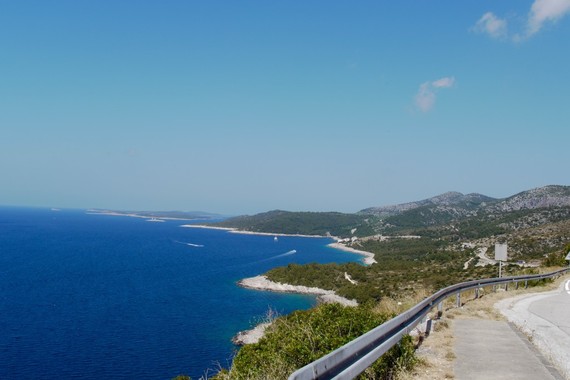 Hvar (pronounced "var") is known for its nightlife, chill hostels, and island vibe, but it's a little known secret that if you make your way to the other side of the island, some of the prettiest beaches lie not too far away from the bustle of the touristy part of town. Renting motorbikes is one way to get there, but if you've never ridden one before and you're honest about your lack of experience when speaking to the rental company, then you sadly won't be allowed to rent one. Don't let this discourage you, though. There is a cheaper, more environmentally friendly option if you're willing to work up a sweat and put in some muscle power. Rent a couple of bikes on the outskirts of town behind the main square for a fairly decent price and peddle your way out of the city and toward the main "highway". There are two incredible beaches that you will want to check out (both will be necessary for cooling down in in the heat; it can reach well past 35 degrees Celsius at times in the summer):
Both these beaches are beautiful with crystal clear water and lots of rugged coastline to explore.
1. Pack goggles for snorkelling and water shoes so you don't hurt your feet on the rocky beaches (most beaches in Croatia are not sandy).
2. Get back on your bike while you're still a bit wet so you can beat the heat.
3. Wear a sports outfit (shorts and a loose tee) on top of your bathing suit that can get wet; you'll be able to bike well and dry off quickly.
4. Pack lots of sunscreen and reapply in to avoid burning.
This is yet another hidden gem in Croatia that you won't want to give oh-miss. Off the beaten track and far from touristy, they call Omiš one of the best places to find adventure in Croatia. You can river raft on the Cetina Canyon, or go an adrenaline pumping zip line over the tree tops. Have your pick!
Tips:

1. Do some research on the company you want to go river rafting/zip lining with beforehand and bring a waterproof camera so you can capture your adventure.
Pula:
Pula is one of the most Western cities in Croatia and because it borders Italy, it makes for one impressively cultural experience. It's not uncommon to hear people in the streets speaking Italian one moment and Croatian the next. Pula's close proximity to Italy also means that it is one of the best places in Croatia to find great pizza. Food aside, you'll want to visit this city primarily because of Kamenjak National Park. This exclusive park is not only bordered by stunning beaches on every side, but it is also filled with quirky outdoor bars. Spots to visit include:
Safari Bar: Safari Bar is just as cool as it sounds: an outdoor bar that is hidden among tall grass and wood tower look outs. It's easy to get lost just finding the bar, so make sure your safari game is on point before you meander in there.

Cliff Jumping: This spot is located southeast of the Safari Bar, and is labeled "Cliff Jump" on Google Maps. If you've ever dreamed of braving your fears to jump off 20-30 foot cliffs into crystal clear water, then this is your chance.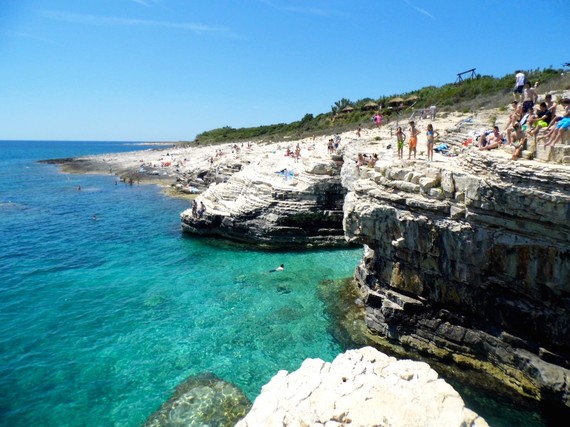 Uvala Sveti Mikula: This is yet another beautiful and quiet spot for swimming and tanning. Forewarning: locals in the area may be tanning here in the nude!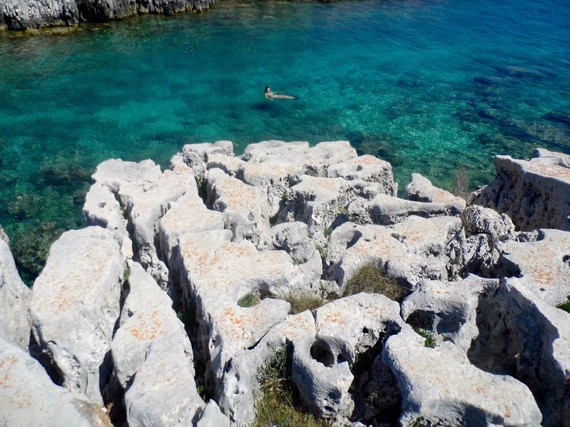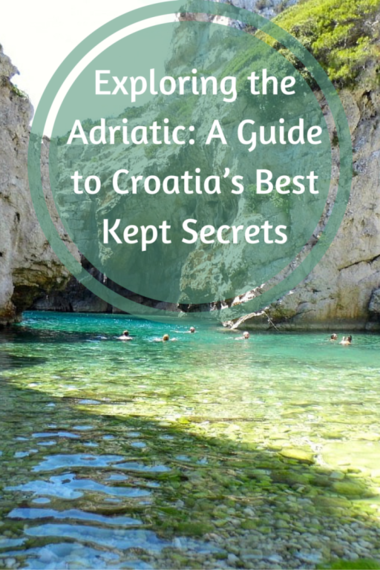 Have you studied abroad? Share your story with the College Tourist
Follow us on Instagram @officialcollegetourist | Tag your photos #collegetourist.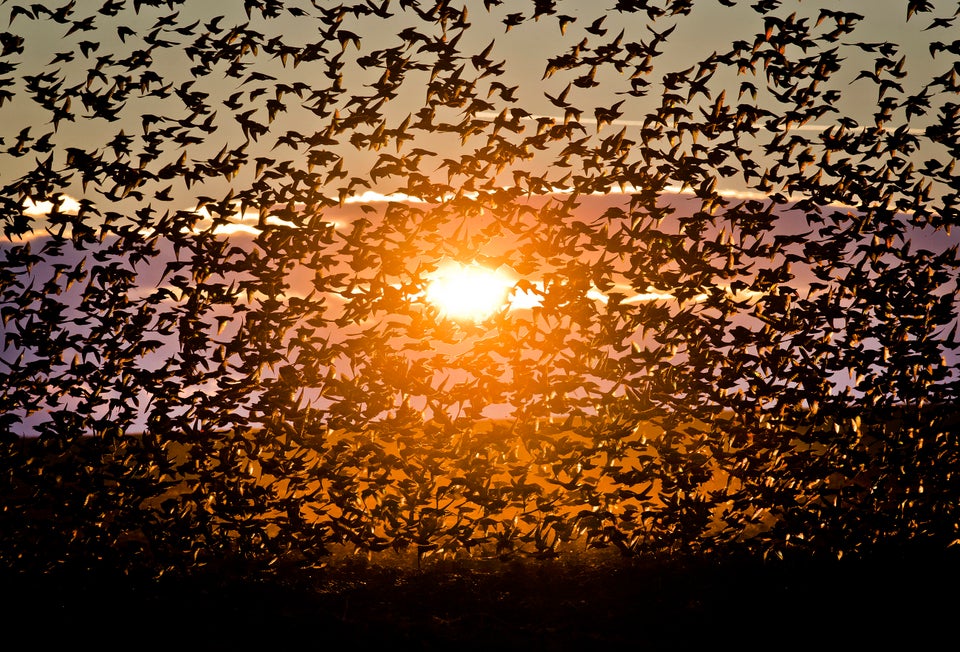 Stunning Images From Around The World
Popular in the Community