Everyone knows New Orleans for its lavish Mardi Gras parades and year-round attitude of "anything goes." And yes, while I can attest to the fact that you can have a great time on Bourbon Street or elsewhere around town, there's so much more to love than just New Orleans' nightlife. I recently visited and discovered a city that was new to me. The last time I was there I was young, too young, and let the city's party culture overtake my trip. I'm older now and hopefully a little wiser and thanks to that, I found a city to love independent of its bars and parties, a city that is beautiful in its own right.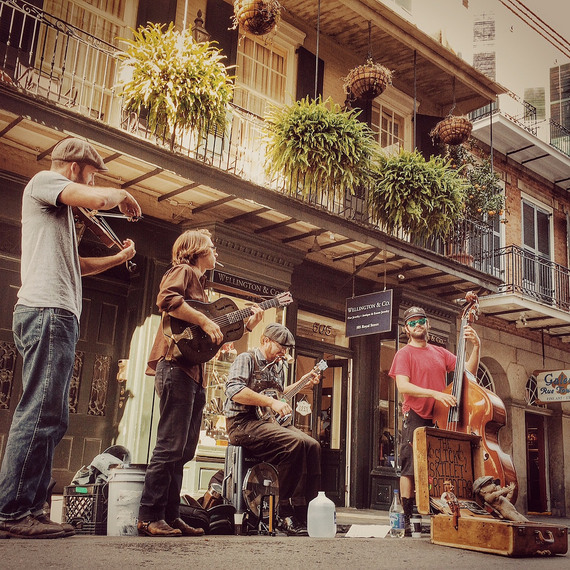 This and all photos by LandLoper
More than Mardi Gras or pub crawls, New Orleans, like so many other Southern cities, revolves around its love affair with food. In China a typical greeting translates to "Have you eaten yet," which would be the perfect sentiment in New Orleans as well. The city loves its classic dishes, like Bananas Foster or Oysters Rockefeller, both of which were invented in the Big Easy. But it also loves innovation, with a nod towards the past of course. A great example of this is at Cochon Restaurant, located in the Warehouse District, which features pork influenced, modern Cajun fare that may not be diet-friendly, but which is some of the best food in town.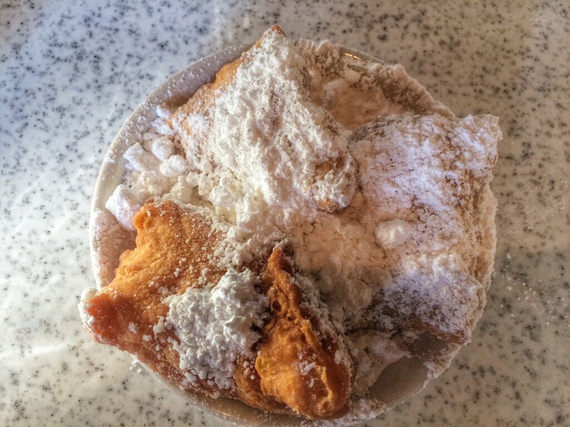 For bites on the go, I always start out my days in New Orleans with a stop at the touristy and iconic Cafe du Monde. One of the most-visited stops in New Orleans, they're luckily open 24-hours a day, so you have plenty of chances to dig into their famous beignets, generously coated with powdered sugar and washed down with a latte. I'm a big coffee drinker and was surprised by the latte when I first visited. Made with chicory, the flavor is rich with chocolate notes - a throwback to the French influence in New Orleans. There's nothing I enjoy more though than walking down to their original location on Decatur Street on a sunny morning and reading the paper while I not-so-gracefully devour those tasty morsels.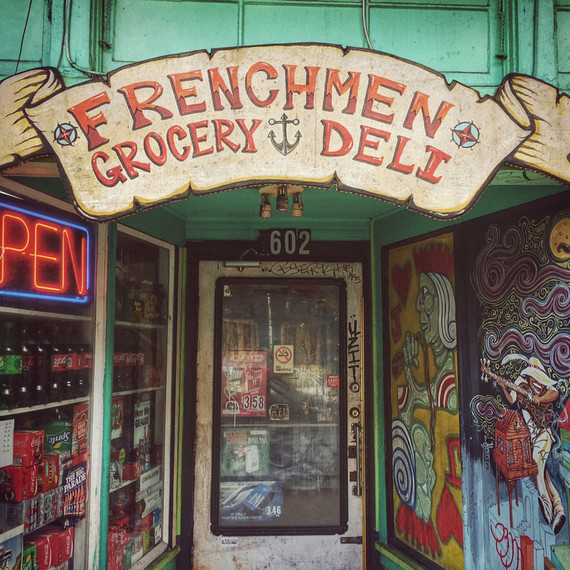 So many tourists arrive into and never leave the French Quarter, which is an undeniably beautiful and fascinating part of town, but New Orleans has many other neighborhoods worthy of exploration and together they tell the story of the city.
Explore more of Landloper's New Orleans!

Adjacent to the French Quarter is another ancient part of town, the colorful Faubourg Marigny. Once an old plantation, life in the neighborhood has ebbed and flowed over the years, from hard times to today's revitalization. Artists, hipsters, musicians and more all call the Faubourg home, creating an exciting and dynamic neighborhood that is just a whole lot of fun to explore. Stop by a gallery, sip some coffee at the corner cafe and learn to take life as it comes, just like the locals do.

For a completely different slice of New Orleans life, walking around the historic Garden District is an absolute must. This has always been the IT part of town to live in, to which the aging mansions covered with ivy and shaded by crepe myrtles attest. Take one of the city's famous streetcars to the heart of the District and spend a few hours wandering, learning and gradually falling in love with a different era. Be sure though to include a stop at Lafayette Cemetery No 1, one of the country's great cemeteries. Early settlers to the city soon learned that above-ground burials were the only way to honor the dead, and as a result, beautiful mausoleums and crypts dot the cemeteries around town, a ghoulish but beautiful honorific for loved ones lost.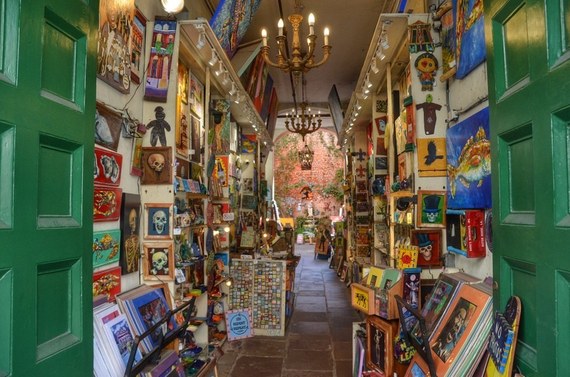 I'm a firm believer that touristy places are popular for a reason - they're usually amazing. The same holds true for New Orleans, so DO spend some time exploring the French Quarter and learning all about the city's most famous event, Mardi Gras.

The French Quarter can be deceptive. Walking down any of the streets you think you see everything, but keep in mind just how very old this neighborhood is. Hidden behind those doors and along the quiet alleys are secrets waiting to be found, historical treasures begging to be discovered. I recommend hiring a local guide for the afternoon, someone who can show you these little-known spots and, more importantly, share the complex and always interesting history of the Quarter.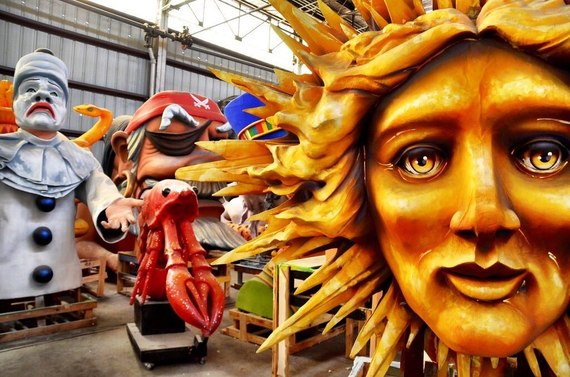 If you want to learn more about Mardi Gras, there's only one place to go - Mardi Gras World. Housed in one of the many warehouses where floats from parades past are stored, this is the ultimate primer to all things festive. Owned by the Kern family, the preeminent designers of floats since forever, inside you'll learn all about the history of the celebration in New Orleans and even have the chance to wander around the warehouse on your own. I felt like a kid in Wonderland walking amongst the larger-than-life floats featuring everything from Popeye and Olive Oyl from the 1940's and 50's to more modern floats highlighting those cartoon characters we know and love today. It doesn't take long to explore Mardi Gras World, but it will be one of your favorite stops in town, Mardi Gras never fails to disappoint.

New Orleans is one of America's great cities, and has been for a very long time. While mostly famous for its festive culture, the city has a lot more to offer visitors if they are willing to take the time to slow down and explore. After all, slowing down and taking things easy is what New Orleans is all about!

Post written by Matt Long of LandLopers on behalf of Findery.
Follow Matt's travels on Findery.