For years, the words Downtown Atlanta and hot spot would rarely be found smashed together in the same sentence. Both visitors and locals alike mostly shunned the city's epicenter in favor of the trendier enclaves of Buckhead and Midtown. No one could blame them, really. Aside from a one off concert or sporting event, there just never was much reason to head downtown between the hours of 5pm on Friday and 8am on Monday. But thanks to the Luckie-Marietta District, that's all starting to change.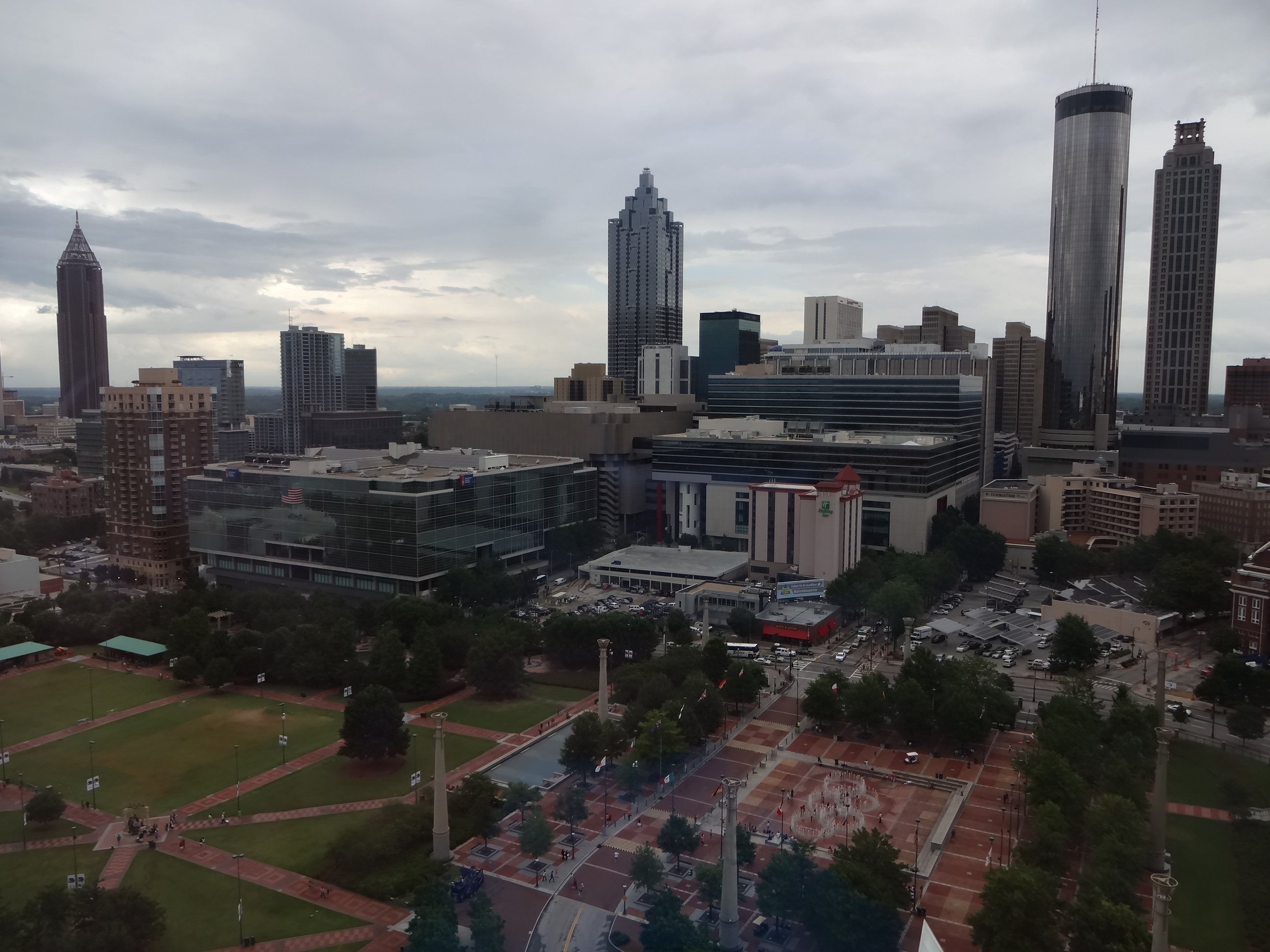 The Luckie-Marietta District is loosely defined as the area in Downtown Atlanta surrounding Centennial Olympic Park. The district is the focus of a larger redevelopment project which has taken this once run-down section of the city and revitalized it into a vibrant and flourishing neighborhood.
During the week, Luckie-Marietta bustles with a steady flow of conventioneers at the adjacent Georgia World Congress Center. On the weekend, however, the district is transformed into a hotbed of activity thanks to some of the most popular attractions in Atlanta. The Georgia Aquarium, World of Coca-Cola, and CNN Center are all found at Luckie-Marietta, with the College Football Hall of Fame soon to be added to the ranks. A recent visit on a rain soaked July 4th weekend found long lines at all of these attractions from morning till night; proof that, for visitors to Atlanta, Luckie-Marietta is the place to be.
Likewise, the hotels in Luckie-Marietta are starting to catch on, luring tourists with special packages that would never have been offered just a few years ago. The Omni Atlanta CNN Center, for example, touts their exclusive Georgia Aquarium hotel package, which gives guests behind the scenes access to the largest aquarium in the world. Meanwhile, the Luckie-Marietta package at the Embassy Suites Centennial Park includes two tickets to CNN Center and a gift card to several restaurants found in the district.
Speaking of restaurants, no hot spot would be complete without an array of popular eateries, and Luckie-Marietta is certainly no exception. The district is home to Atlanta's "Restaurant Row," where diners will find trendy options like STATS sports bar, Max's Coal Oven Pizza, and Der Biergarten. For a more upscale experience, take a short stroll from Restaurant Row to the Westin Peachtree Plaza, where the Sundial Restaurant is fresh off a top-down renovation, but still serves up arguably the best view in all of Atlanta.
The transformation of Atlanta into a world-class city began decades ago, even before the arrival of the Olympic Games. The development of Buckhead spread south to Midtown, before eventually turning to the West End and East Atlanta. At last, it seems to be Downtown's turn, thanks to the popular attractions, hotels, and variety of restaurants found in the Luckie-Marietta District.
Popular in the Community