Central Virginia has some of the best combinations of cycling and photo-ops in the country. Long farm-laden roads with endless panoramic views are the norm. But, in a little town—and a funky one at that—named Farmville, is something a tad bit different.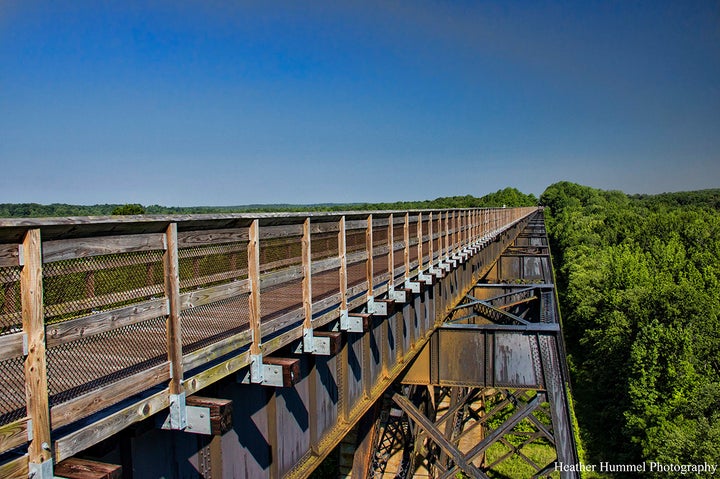 A crushed limestone trail, formerly a historic train track that was a pivotal piece in the Civil War, runs thirty-one miles, with Farmville spot in the middle. The trail is perfect for cycling (hybrid or mountain bikes) for those who want a long, flat (uncommon in central Virginia) ride.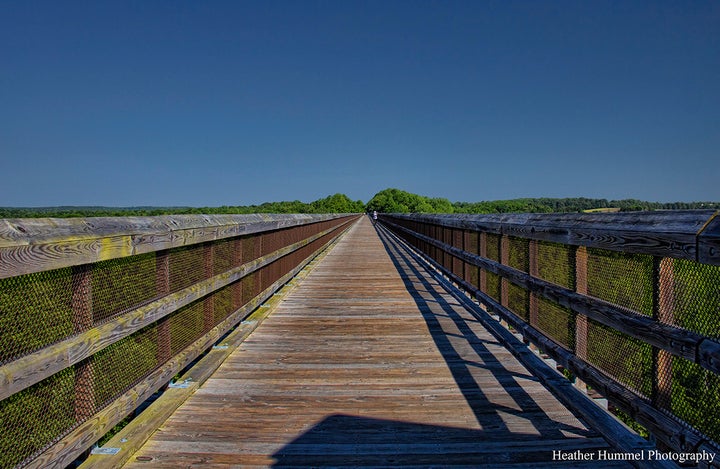 Making for a nice, long ride, the trail runs 31 miles, while the bridge itself runs 2,400 feet in length and sits 125 feet above the Appomattox River. As the longest recreational bridge in Virginia, it is also one of the longest in the United States, and is on the National Register of Historic Places.
Whether approaching from the east or the west, once you reach the bridge, the landscape views are vast and spectacular. There are cutouts with benches on the bridge to sit and enjoy the view and listen to the river running beneath.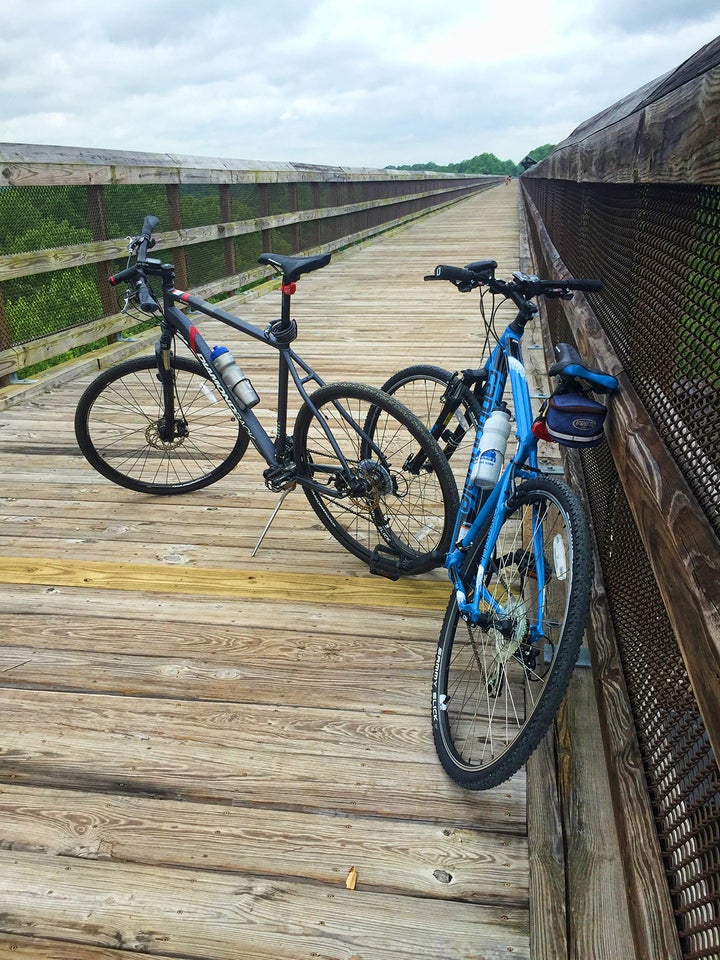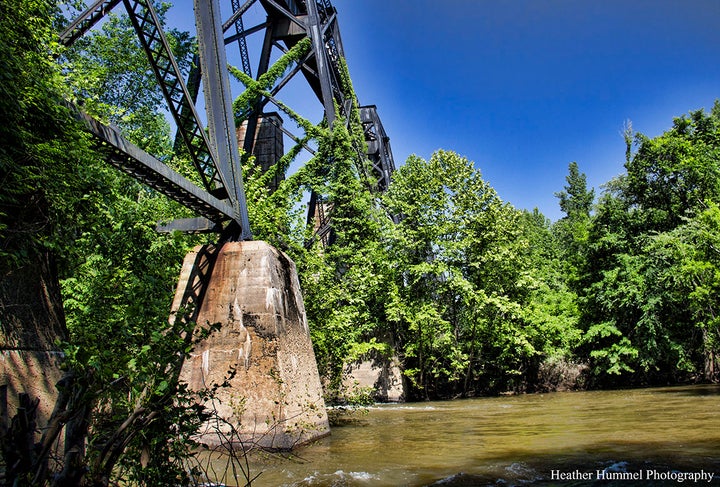 The views along the crushed limestone trail are admittedly a tad boring since it's tree-lined; however, the trail is wide enough to comfortably pass other cyclists or walkers, shady in enough spots to keep it somewhat cool on a hot day, and on the east side of the bridge, there is a short jaunt that leads down to the Appomattox River.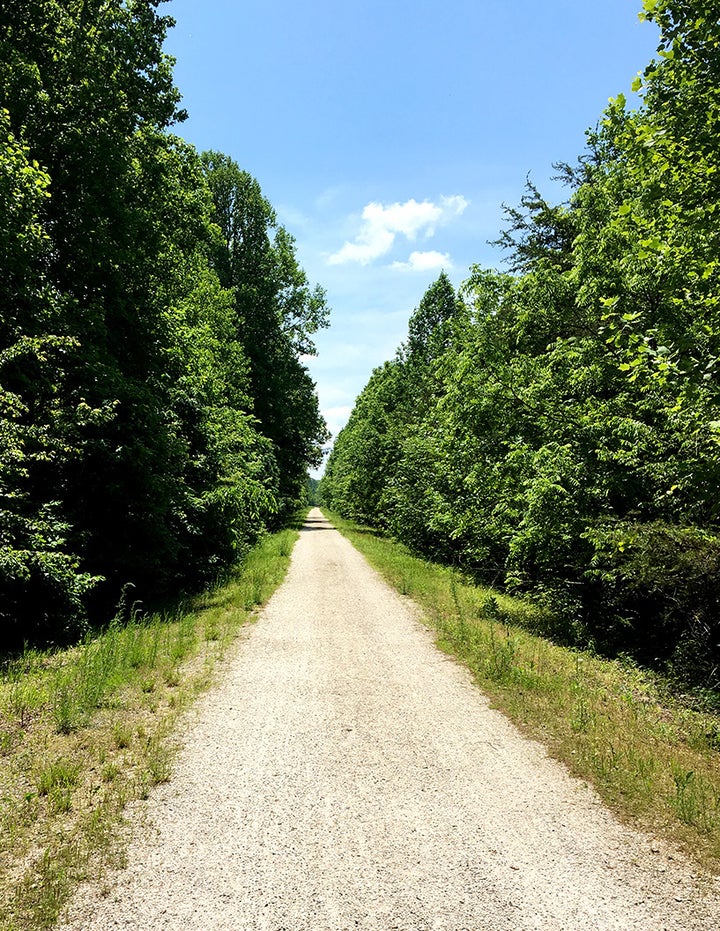 Logistically, it's easy to find plenty of parking lots along the trail, and, although we parked in downtown Farmville (on a Sunday when you can park for free all day), there are two parking lots near High Bridge…one to the east and one to the west.
East: Camp Paradise Rd.; Rice, Virginia, use 1681 Aspen Hill Rd. to get to the entrance of Camp Paradise Rd. then head 1.5 miles to the parking area. Once parked and on the trail, High Bridge is .3 miles from the parking lot.
West: River Rd., Farmville, use 553 River Rd., Farmville, Virginia, to get here. High Bridge is nearly a mile from the lot. Trailers are not allowed at this lot.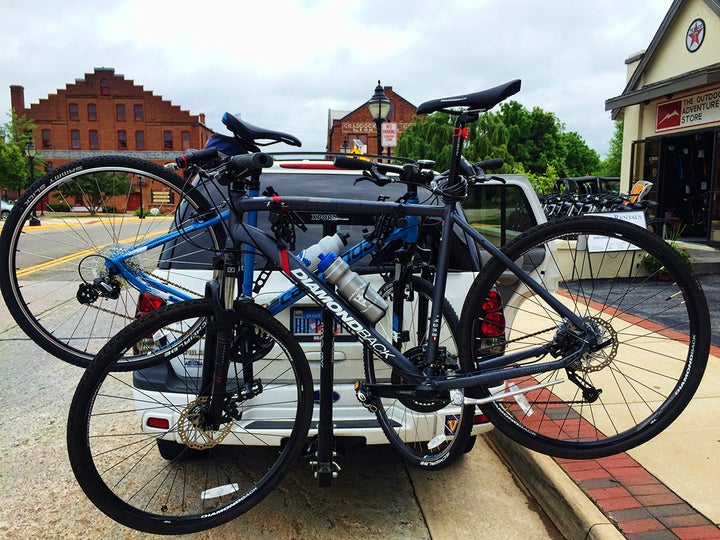 Note also that the trail is dog friendly, though they need to be on leashes. Be sure to bring plenty of water for them because the only water is river water and it can get hot on the trail. While horses are allowed, we didn't see any—only evidence that they had been there.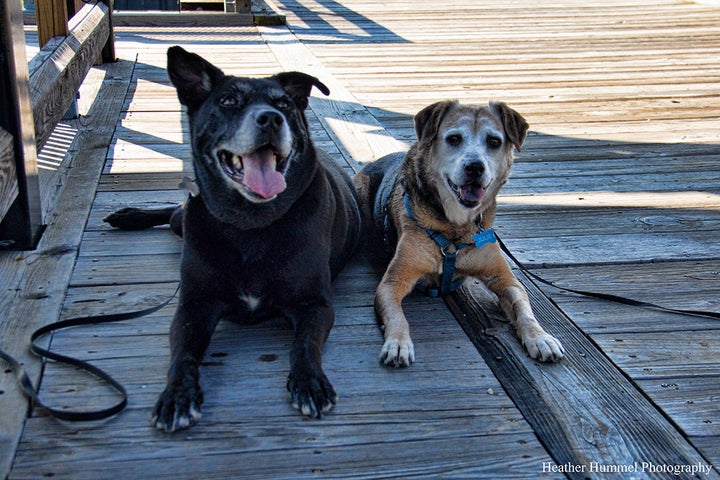 When done with the trail, I highly recommend going to downtown Farmville to Uptown Cafe for lunch. They have water bowls outside for dogs, too.
Learn more about the High Bridge Trail by clicking here.
Support HuffPost
The Stakes Have Never Been Higher
Related
Popular in the Community