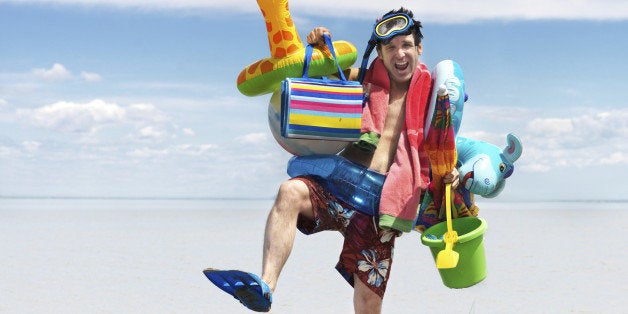 You think you know the Jersey Shore? You have no idea. And you're really missing out.
As the weather warms up, families everywhere start wondering where they should set up their beach umbrella. Recently, my family's destination of choice has been the Jersey Shore. Now before you laugh while envisioning my family and me mingling with the "famous" characters who put "The Shore" on the map, let me just say, there's more to this beautiful coastline than what you might have seen on television. As a New York native now living in New Jersey, it's taken me a while to realize just how beautiful this state is, especially along the water, but I'm so glad I did.
Just how big is The Shore?
The Jersey Shore is made up of 127 miles of coastline stretching from Sandy Hook in the north to Cape May in the south. Seaside Heights, the notoriously famous party destination, is just a tiny fraction of that whole expanse.
Is it just a summer destination?
Nope, the New Jersey coast isn't just reserved for summer beach escapes.
The many lighthouses that dot the coastline can be explored well into the fall, and those who love bird-watching or hiking will find many reasons to visit the area even in cooler weather.
OK, so what's there to see and do?
At the tippy top, you'll find Sandy Hook. Highlands Beach is a great place to let your dog cool off from the heat and Gateway National Park is a fun place to hike and learn about local history.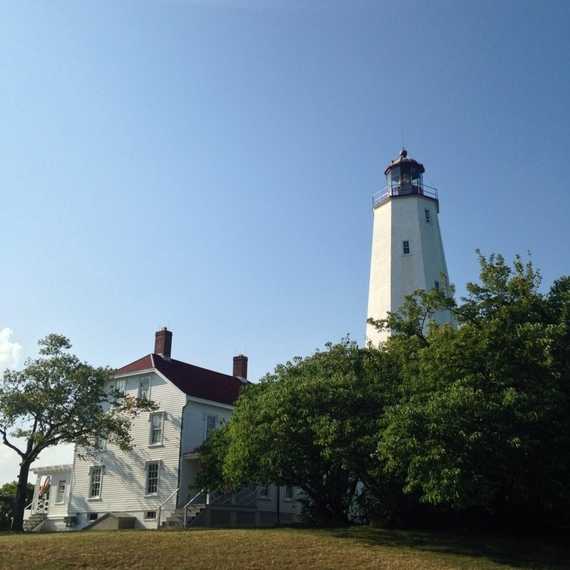 The Sandy Hook lighthouse is the oldest working lighthouse in the United States, built in 1764. Image by Girl Gone Travel
You'll find fun the whole family can enjoy at traditional boardwalk amusement parks in places like Wildwood, New Jersey. There time seems to have stopped. It's noticeable in the small beach town feel of the area and in the pervasive Doo-wop architecture and neon lights.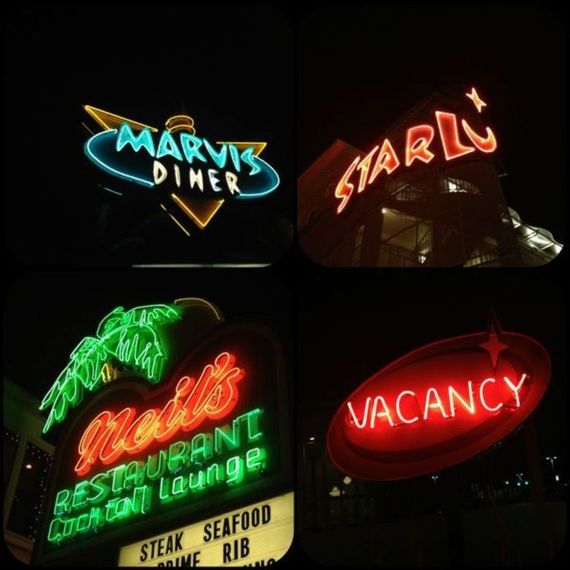 Take a casual drive along the street of Wildwood, NJ and enjoy the colors. Image by Girl Gone Travel.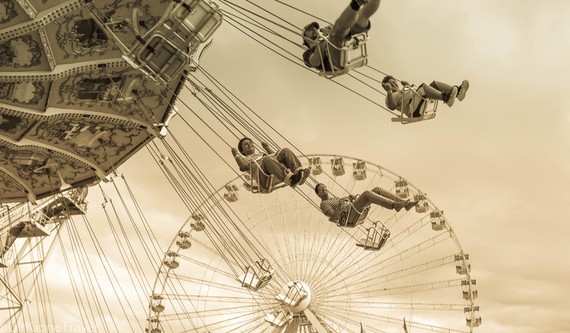 Enjoy the rides at Morey's Piers while taking in the shore views. Image by Girl Gone Travel.
Or head way south along the coast to beautiful Cape May, where the ambiance is more laid back. Rent a house or stay at the luxurious Congress Hall, one of several Cape Resorts hotels. This particular property, built in 1816, hosts a series of family-friendly events throughout the year. Their Fourth of July festivities is one of their most popular.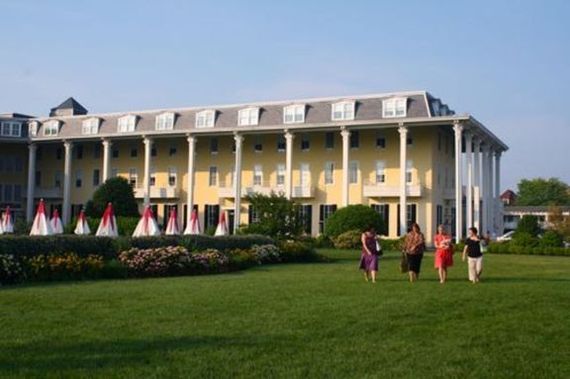 View of Congress Hall. Image by Girl Gone Travel.
Cape May is also home to a fabulous list of eateries that range well beyond your standard hamburger and hot dog beach-fare, all only steps from the ocean. Perfect for the family or a date night.
I have yet to explore every mile of this fun, and often underestimated coastline, but am looking forward to another season to do so. In the meantime, put aside any stereotypes you may have about my new home state, and head on over to The Shore. Take it from this New Yorker, you won't regret it.