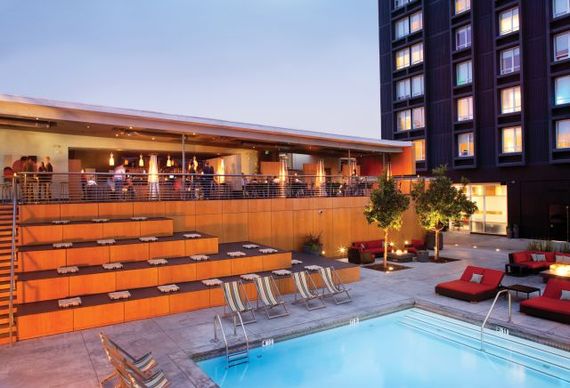 Los Angeles is often overlooked as a culinary destination. Or at least, it's often overlooked by me. When I travel to LA for work, I don't think of it as a city I need to explore as a foodie. But on a recent trip, Allison Levine (owner of Please The Palate) tried to convince me that LA is no longer just the city of movie stars. She argued that it's a city "full of chefs and innovative restaurants, poised to challenge the culinary scenes in New York and San Francisco." My recent trip to Los Angeles to film a cooking segment for The Talk seemed like the perfect time to see if Allison was correct. When it comes to cooking, can "Tinseltown" really rival the top culinary cities? After three days in LA the answer was clear to me, yes! So whether you are looking for a weekend getaway or want to squeeze in a bit of fun on a business trip, the LA food scene has plenty to offer. Here are some of my top picks.
Fishing With Dynamite
1148 Manhattan Ave. (Manhattan Beach) 310-893-6299
Located just a few blocks from the beach, among the hip shops surrounding Manhattan Beach, is one of chef David LeFevre's innovative restaurants. Fishing with Dynamite, as the name suggests, focuses almost exclusively on seafood. The menu is seasonal, and "changes at the whim of the chef." There are a few signature items that I am told stay on the menu year round, one of which is chef David's mom's Cape Cod squash rolls, served warm with rosemary butter. From the raw bar, be sure to try the Peruvian scallops served with a thin slice of pink grapefruit, cilantro and a lemon gremolata. This dish is like tasting sunshine and the sea all in one bite. Some of my other favorite dishes included a Hamachi with ponzu, guacamole, radishes, micro greens and Serrano pepper. Be sure to save room for dessert, and order one of the individual key lime pies!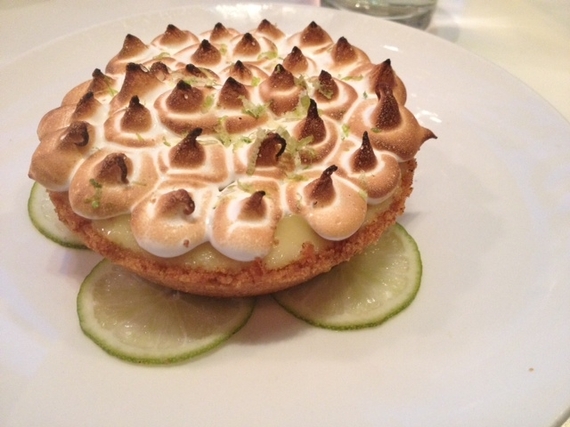 Fig Restaurant
101 Wilshire Blvd. (Santa Monica) 310-319-3111
Fig at Five is the place to be for happy hour in LA. A few years ago the sophisticated restaurant started a happy hour program that discounted all cocktails, wines, and food by 50 percent... yes, you read that right! The Fig at Five program runs daily from 5 to 6 p.m. Those prices are unbeatable and so is the food! Be sure to sample one of their signature cocktails with an order of the ceviche, made with shrimp, oysters, charred radish, avocado and tostada chips. For beet lovers, the young beet salad, served with baby beets, beet strings, housemade ricotta and blackberry vinaigrette was one of the best beet salads I've ever tasted. My entrée of Idaho trout, shredded brussel sprouts, bacon, and brown mustard sauce was the table's favorite.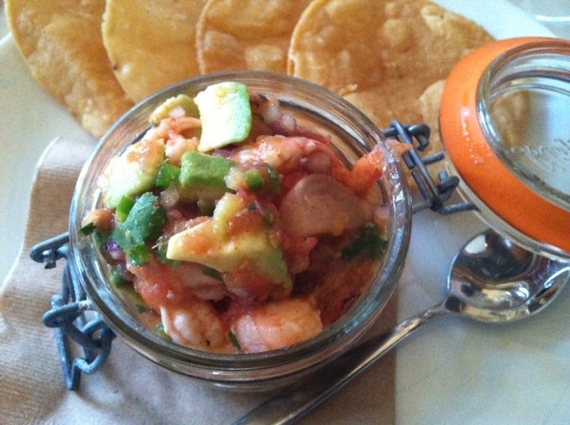 Gjelina
1429 Abbot Kinney Blvd (Venice) 310-450-1429
This popular restaurant is located on one of the most famous streets in Venice. If you are running short on time, next door is Gjelina Take Away, where pizzas, salads and sandwiches can quickly be purchased for a grab-and-go breakfast or lunch. My personal picks were the broccoli rabe salad with chile flakes, the Thumbelina carrots with cilantro, orange and spiced yogurt, and the wild ling cod sandwich topped with a cabbage slaw. For a heartier lunch, their brisket banh mi is legendary. For breakfast, grab a cup of Gjelina's coffee or teas and a slice of their moist tangerine loaf cake, topped with white sesame seeds.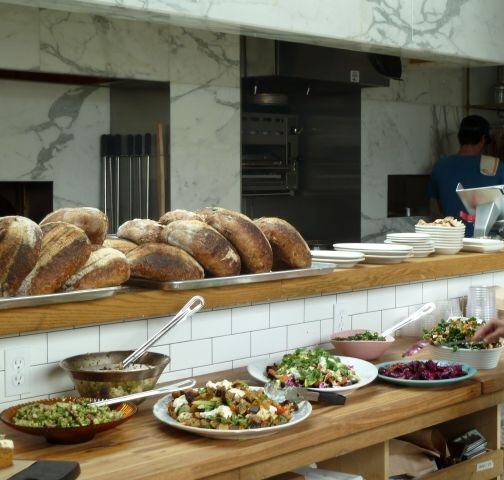 The Cook's Garden
1033 Abbot Kinney Blvd. (Venice) 310-944-1151
In the middle of a busy Venice street, surrounded by the hustle and bustle of the city is a garden oasis created by Master Gardener Geri Miller. From the street, chickens can be seen scavenging for food in a hay strewn coop, jewel like berries glisten in the sun, and trellises are covered in green, bursting with snap peas. The garden was first created to heighten environmental awareness, increase exercise through gardening, and to decrease the carbon footprint of traditional landscapes. Through growing community support the garden has continued to expand. Visitors are welcome to walk through, and gardening classes are offered for adults and children. The Cook's Garden takes the community garden concept to a new level. Local chefs, mixologists, and home cooks lease plots of land from Geri. Geri and her crew then tend to the garden, growing whatever fruits, vegetables, flowers or herbs the owner has specified. As Geri explains it "you get to grow like a pro because the pros grow it for you. Chefs are ensured that their kale will be harvested exactly when they want it, and at the size they have specified. Everything is grown to the specifications of the plot owner." The edible landscapes at The Cook's Garden offer a country setting in the city, and helps to educate the community.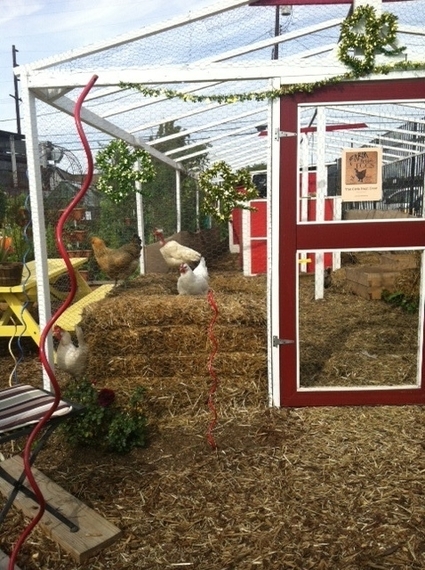 Manhattan Beach Roundhouse Aquarium
2 Manhattan Beach Blvd. (Manhattan Beach) 310-379-8117
Just a few blocks from Fishing with Dynamite is the Roundhouse Aquarium, located at the end of Manhattan Beach Pier. The Roundhouse Aquarium is a non-profit marine studies lab and aquarium. It's open to the public free of charge. The aquarium is run through visitor donations and by helpful volunteers. So while it doesn't make my foodie list, it's still pretty darn cool. The aquarium houses a variety of local marine life, has ten primary aquaria, petting pools of starfish, and even houses several species of fish I had never seen (like the colorful Frogfish). This is a great spot for children and adults to have fun and play, before heading out to dinner.
Custom Hotel LAX
8639 Lincoln Blvd. (Los Angeles) 310-645-0400
The convenient location, modern décor and poolside cabanas make this Joie de Vivre hotel one of my favorite places to stay when I'm visiting LA. The onsite gym and 24 hour business center make it easy to work, and workout, when traveling. Whether you have to work in downtown LA, Studio city, or want to grab dinner near the beach, a variety of locations can be easily accessed, while avoiding the dreaded Los Angeles traffic. If the weather is nice, and time permits, visit the hotel's Deck 33 restaurant and bar (pictured at the start of this article). Try the Kobe burger and the Aloha cocktail, made with hibiscus vodka, ginger ale and fresh lime. It's the perfect way to end your stay in the city of angels.
Related