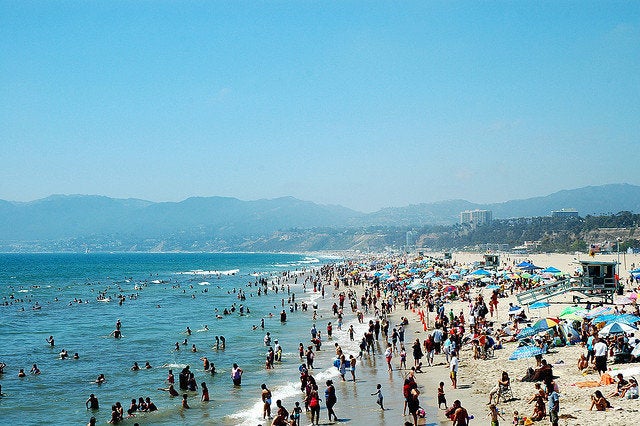 With the opening of the Expo Line in Los Angeles this past weekend, a bright line of color will finally extend into the empty white space on the western half of Metro's rail system map. The new light rail line connects downtown Los Angeles to Culver City, passing Staples Center, USC and Exposition Park, West Adams and Baldwin Hills on the way. It used the existing historic railroad route along Exposition Boulevard, making it relatively easier and cheaper to build than an underground subway line -- construction of the Expo Line began less than six years ago.
This has always been a city that looks to the future for inspiration. As tracks continue to be set firmly into the concrete of L.A.'s Westside, we think that Southern California will finally be able to shed its image as a place where the car dictates the way we travel, and build.
We've come a long way from the days of the old RTD. Los Angeles is ready for a new grid -- not made up of the boulevards and freeways of the 20th century, but of modern light rail, bus lanes, and yes, even subways. And for this grid to be complete, it must also touch the beaches and ocean at the very edge of our metropolis. Scheduled for completion in 2015, Phase 2 of the Expo Line will do that, making a beeline from downtown Los Angeles, under the 405 freeway and through West L.A. (and straight past our own office), for its destination just a few blocks away from the Santa Monica Pier.
Have you ridden on public transit in Los Angeles lately? We hope that Expo's opening will arouse the curiosity of all Angelinos, even the most avid car enthusiasts and jaded public transportation naysayers among us.
When construction of the Red Line was completed in the summer of 2000, the New York Times wrote that "the city's first subway line will almost certainly be its last." It is fitting that the Metro Board of Directors today voted to approve plans for the first phase of a nine-mile extension of the Purple Line subway to Westwood. The excitement and momentum created by the Expo Line will do so much more to clear the way for the subway beneath Wilshire Boulevard -- another colored line across the Metro system map.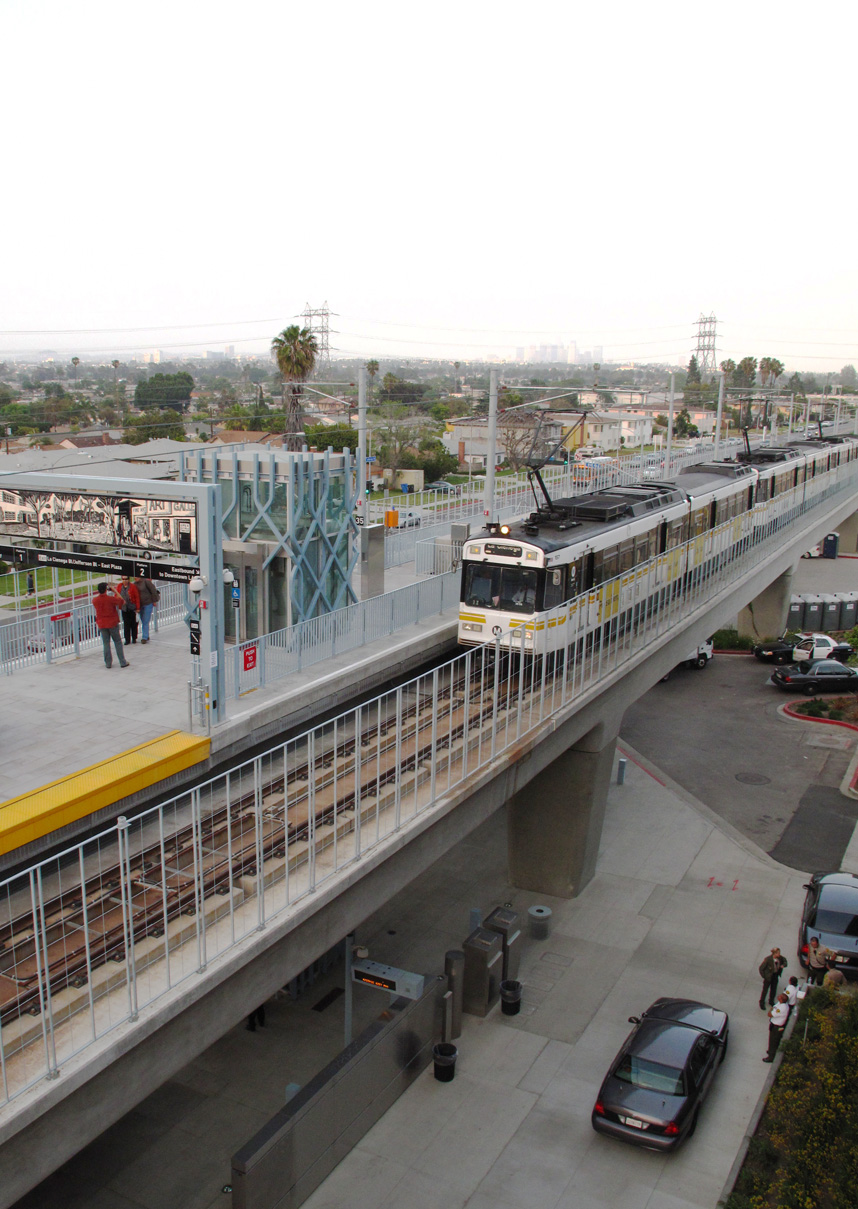 The new Expo line opened April 28, 2012, providing service between Downtown Los Angeles and the current Western terminus at La Cienaga and Jefferson.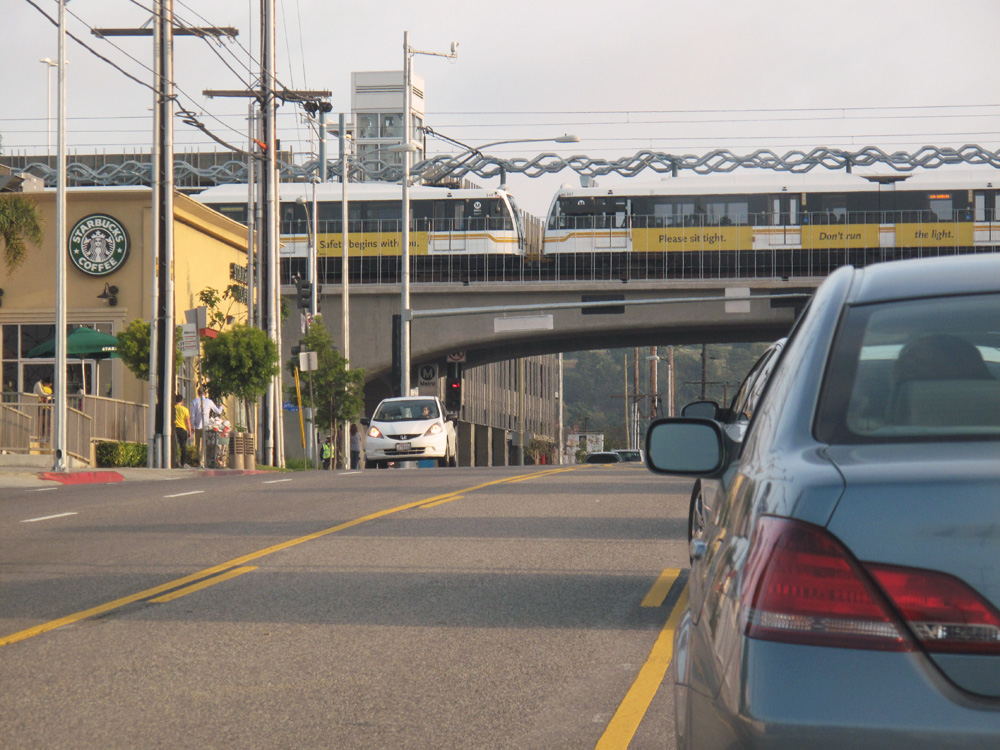 The line parallels Interstate 10, running above surface streets, and adding a long-awaited East-West corridor of public transit.
Support HuffPost
The Stakes Have Never Been Higher
Related
Popular in the Community