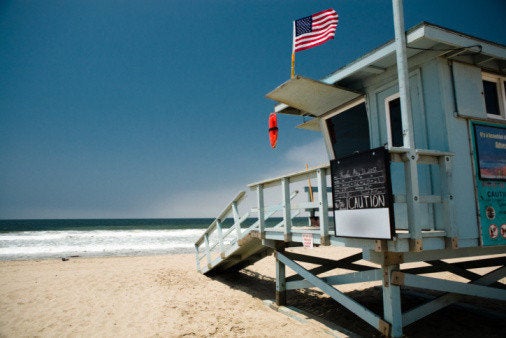 The Expo Line Light Rail isn't the long-awaited "subway to the sea," but it may as well be.
After all, the Expo Line is a lot closer to reality than the Westside Extension after a ground-breaking ceremony celebrating its second phase. This stretch of light rail, which runs from Culver City to Santa Monica, is expected to open to the public in 2015. The project is funded by a mix of local and state taxes, as well as the voter-approved Measure R sales tax revenue.
The ceremony was attended by Mayors Richard Bloom, Antonio Villaraigosa, and Michael O'Leary (Santa Monica, Los Angeles, and Culver City, respectively), several councilmembers from both Santa Monica and Los Angeles, Metro authorities and LA County Supervisor Zev Yaroslavsky. In a statement released after the ceremony, Yaroslavsky said, "The Expo Line to Santa Monica marks the first rail transit line connecting the Westside of Los Angeles to downtown L.A. in more than half a century, and it is long overdue."
Photo courtesy of the Exposition Construction Authority.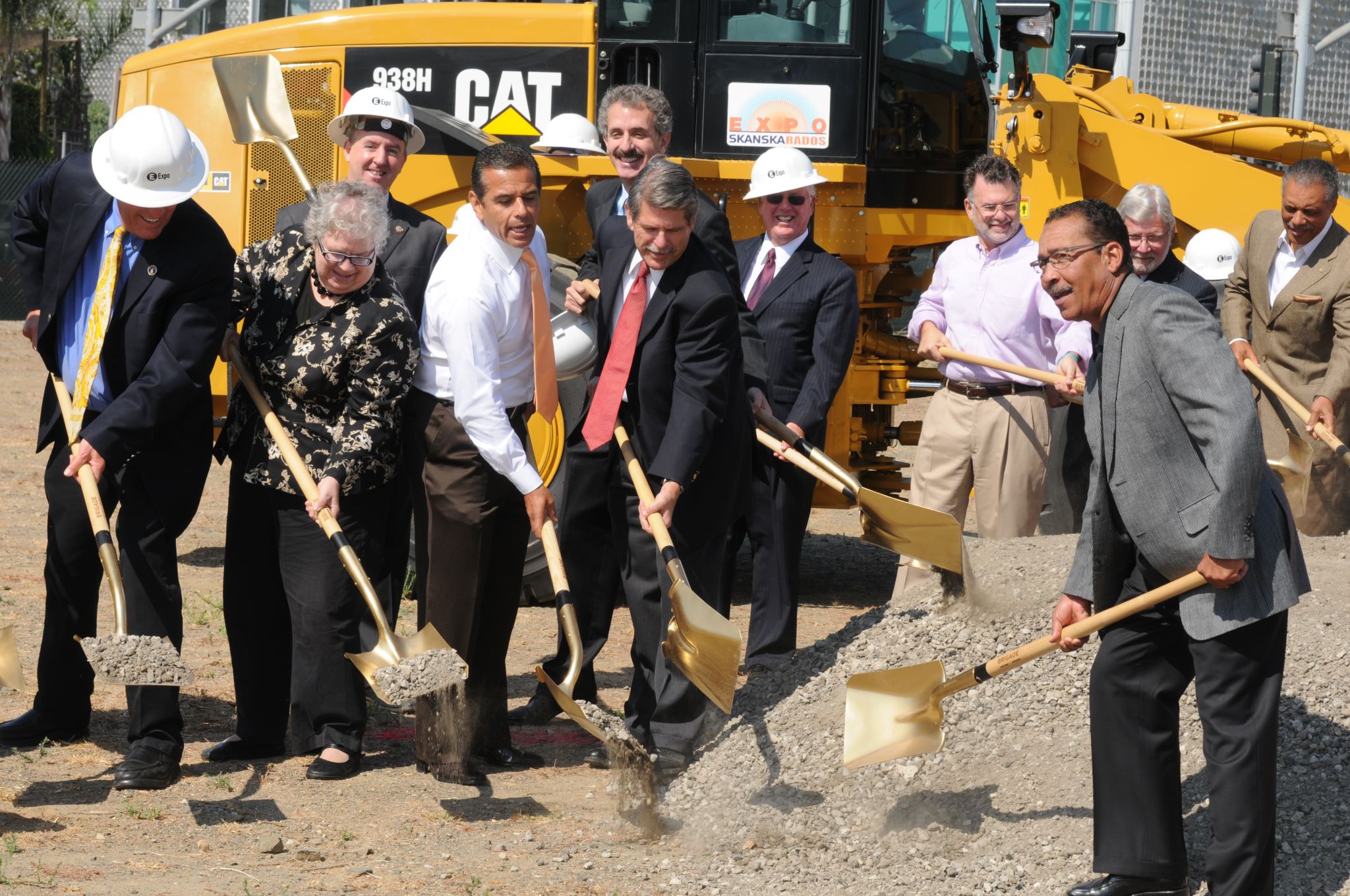 From left to right: LA City Councilman Bill Rosendahl, Santa Monica City Councilwoman Pam O'Connor, Culver City Mayor Michael O'Leary, LA Antonio Villaraigosa, State Assemblymember Mike Feuer, LA County Supervisor Zev Yaroslavsky, Expo CEO Rick Thorpe, Metro Board Member Richard Katz, LA City Councilman Herb Wesson, Metro CEO Art Leahy, LA City Councilman Bernard Parks.
Phase one, which runs from Downtown LA to Culver City, ended up costing almost $300 million more than was originally budgeted for the project, reports KTLA. It was also plagued with delays, unplanned new stations and residential lawsuits, notes Curbed LA. And despite the hope that the line would at least partially open this November (to La Cienega Boulevard), it has now been pushed to the end of the year, with the Culver City stop opening some time in 2012.
Phase two, which will cost $1.5 billion, will be different, promises Expo Line executive director Rick Thorpe. Thorpe told the Los Angeles Times that "Phase 1 was overly tough... over the top." He added, "Phase 2 I feel much, much better about. We're off to a great start, we're incorporating a lot of lessons learned."
BuildExpo.org notes that "By 2030, an estimated 64,000 passengers are expected to ride the Expo Line each day -- which would make it one of the most heavily used light rail lines in the country."
Photo courtesy of BuildExpo.org.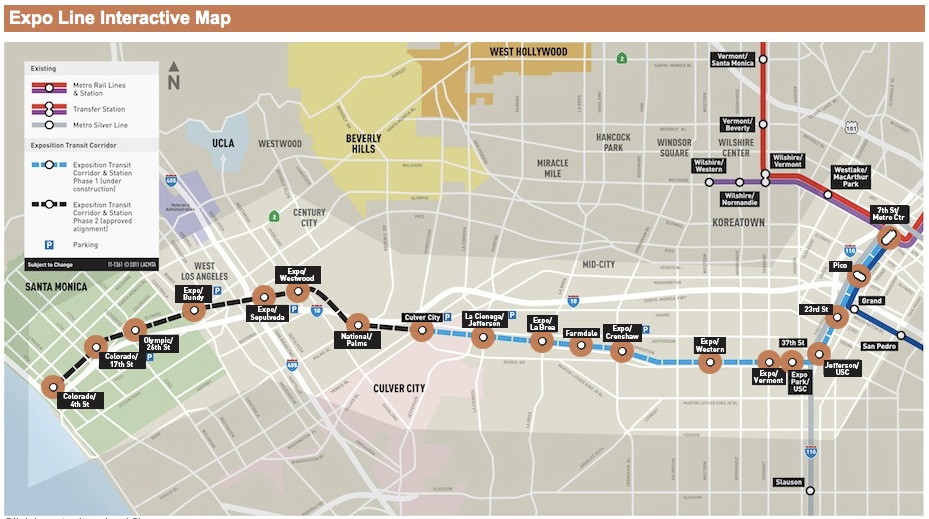 CORRECTION: An earlier version of this article incorrectly stated that Councilmember Paul Koretz was pictured in the photo.
Popular in the Community