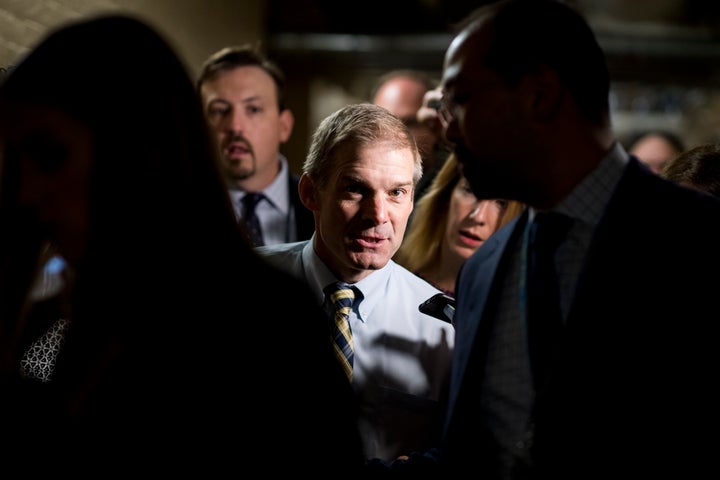 WASHINGTON ― Thirty-six conservative advocacy groups warned on Friday that a potential Export-Import Bank provision in the upcoming bill to keep the government funded could provide Congress with unexpected controversy as lawmakers look to get out of Washington and back to the campaign trail.
The provision would functionally allow the Export-Import Bank, which helps finance U.S. exports, to make loans greater than $10 million again ― and it's sure to anger conservative Republicans who looked to end the bank last year.
While they were unsuccessful, those Republicans have been able to strangle the bank by not approving any new board members for it. To finance a deal greater than $10 million, the five-person board needs to approve the agreement, which it's been unable to do because three of the five seats on the board remain vacant.
Reports that Democrats are trying to include provisions removing the three-person quorum requirement prompted groups like Heritage Action, Club for Growth and Freedom Partners to write a letter to House Speaker Paul Ryan (R-Wis.) and Senate Majority Leader Mitch McConnell (R-Ky.) urging them to oppose the measure.
"Attaching this quorum change to a continuing resolution is the latest in a line of efforts that subvert Congressional processes," the letter said Friday. "This provision would subvert the Senate approval process for board members of the Export-Import Bank and set a concerning precedent for future accountability."
The groups argue that the policy rider is unrelated to government funding and would allow the Export-Import Bank to make larger loans with less oversight. 
Although the language could be a sticking point in the negotiations over a continuing resolution, it's hardly the only issue. Conservatives also oppose any provision to address the Zika virus that would fund Planned Parenthood. Democrats argue that the virus can be sexually transmitted, and therefore, money for Planned Parenthood to prevent the spread of Zika is appropriate. But many Republicans have taken a hard stand against any funding for the family planning organization.
Conservatives are also opposed to the term of the government funding bill. While Democrats and some Republicans want a short-term bill that would allow Congress to return after Election Day to make spending decisions, conservatives want a longer-term bill that would allow a new Congress ― and a new president ― to ultimately decide what government funding looks like.
The problem for conservatives, however, is that their opposition to the continuing resolution is basically taken for granted. If Democrats are expected to supply the majority of the votes for the funding bill, and if their votes are needed to keep the government funded past Sept. 30, conservative members have little leverage in the negotiations.
Asked on Thursday what conservatives could do to affect funding decisions if they had no leverage, House Freedom Caucus Chairman Jim Jordan (R-Ohio) agreed there was "not a whole lot" they could do.
"We can make the argument, and we can see how December plays out," Jordan said, "which is what we're going to do."
Calling all HuffPost superfans!
Sign up for membership to become a founding member and help shape HuffPost's next chapter