I was born and raised in Cleveland, Ohio, and I spent my childhood and adolescence watching my hometown sports teams lose season after season in football, baseball, and basketball. On June 19, 2016, Cleveland broke its 52-year drought with the Cavaliers' NBA championship. With utter joy and shock, I watched the final Cavs win in front of an iPad in Switzerland at three o'clock in the morning. Though I was nowhere near home, I texted nonstop with friends and family. A few days later my daughter and I were in Gjakova, Kosovo, watching again online as over one million Clevelanders (including my wife and son) celebrated the victory at a championship parade in downtown Cleveland.  I was sad to miss the Cavs win and parade, but I was in Europe conducting seminars on behalf of the US Department of State around my Case Western Reserve University massive open online course (MOOC), "Beyond Silicon Valley."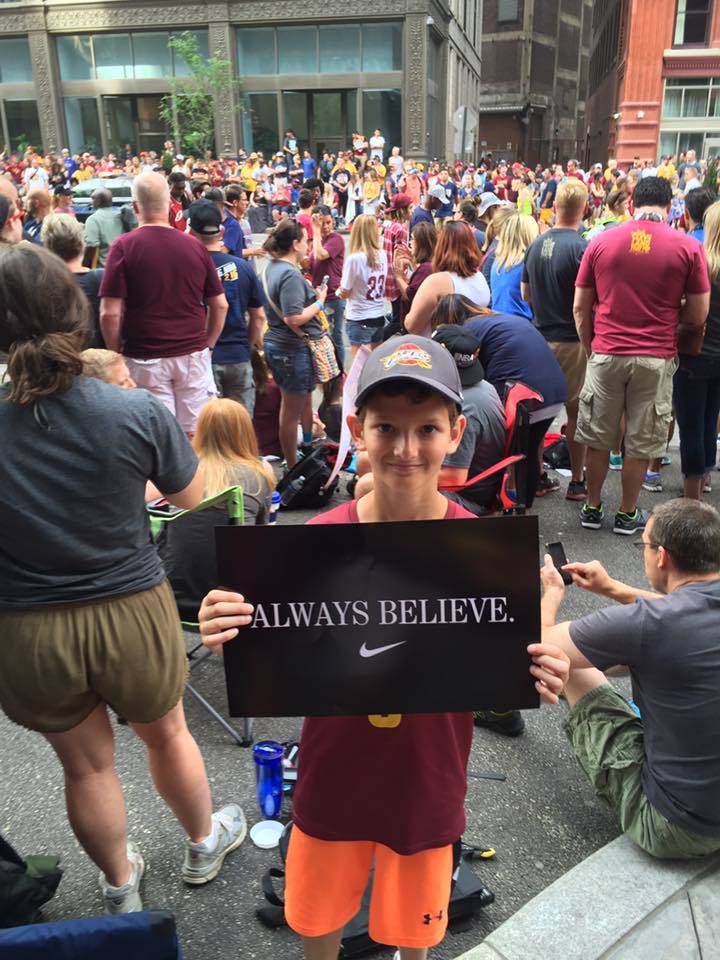 In a presentation I gave in Kosovo, I included a picture of LeBron James cradling the championship trophy. Most people recognized James and knew that he was one of the greatest basketball players of all time. That's usually about as far as knowledge of Cleveland reaches internationally. In my seminar, I taught participants much more about the city – how Cleveland was ranked dead last out of 61 cities in the US by Entrepreneur Magazine in 2001 in supporting entrepreneurship.  How for the last decade Cleveland responded to its economic decline through support of entrepreneurship. How Cleveland put in place an array of programs, relying heavily on support from government and foundations to grow new startup companies. And I show how Cleveland's approach to supporting entrepreneurs can be relevant to other cities around the world.
Gjakova was a key battleground during the war in Kosovo in 1999 and suffered significant human loss and physical destruction.  Compounding Gjakova's challenges to rebuild after the war, its local economy never recovered from the closing of its textile and metal processing plants in the early 1990s after the breakup of the former Yugoslavia.  These factories employed more than 20,000 people, the majority of whom could not find new employment.  Currently, the unemployment rate sits at 45% in Gjakova.  In 2014, the local government created the Jakova Innovation Center in an effort to turn around the local economy. Fatos Axhemi is the Executive Director.
Axhemi was familiar with Cleveland because his brother, Armend, was a doctoral student at Case Western Reserve University in Biochemistry.  In 2015, Axhemi attended a conference in Germany and learned about my Beyond Silicon Valley MOOC from a former student from Dusseldorf. He was intrigued by the idea of employing some of the ideas that Cleveland has tried to support entrepreneurs in his home community of Gjakova. Fatos and I discussed over Skype ways we might collaborate.  I suggested that he consider producing a series of video lectures based on my Beyond Silicon Valley MOOC.  In the videos he would explore how his community supported its local entrepreneurs. Fatos liked the idea, and he and the Jakova Innovation Center successfully secured a grant from the US Embassy in Kosovo to produce their own video series called "Kosovo: A Startup Opportunity."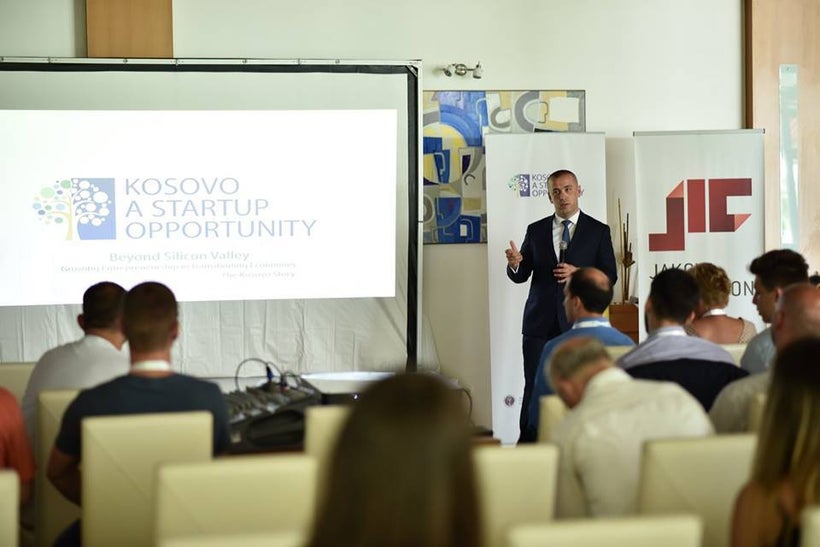 I traveled to Gjakova and attended a conference with community leaders to screen the first two videos. The videos were impressive, well-edited, and highlighted resources that entrepreneurs could tap into. These videos will help extend and encourage increased growth of entrepreneurship and jobs in the community.  After the videos, we had an excellent discussion comparing and contrasting our respective experiences in supporting the growth of startups.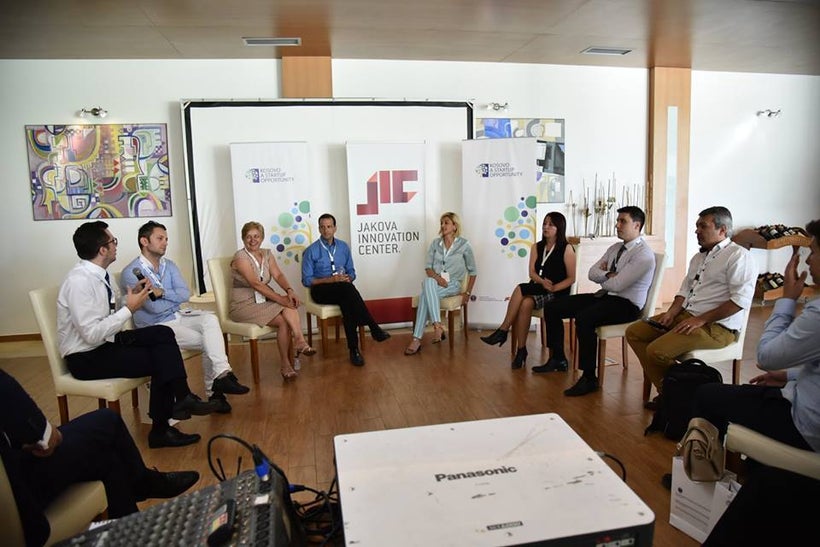 "Through the Beyond Silicon Valley MOOC, we have learned to properly evaluate and analyze the local entrepreneurial ecosystem," Fatos noted about our collaboration. "We compared similarities and common advantages between Cleveland and Kosovo. By mapping and identifying these elements and new approaches in the Kosovo setting, we are now prepared to integrally understand and tackle the challenges that our entrepreneurs face today, also striving to find solutions together with the startup community in Kosovo."
Later, Fatos picked my daughter and me up for dinner, and to my delight, he was wearing a LeBron James jersey.  I was thrilled to know that the Cavs championship brought together fans from around the world to celebrate.  But the connection between Cleveland and Gjakova goes deeper than basketball—Cleveland's model of transforming its economy has been a resource to people in other places like Kosovo, and I eagerly look forward to seeing how Fatos and the Jakova Innovation Center's efforts will continue to transform their economy.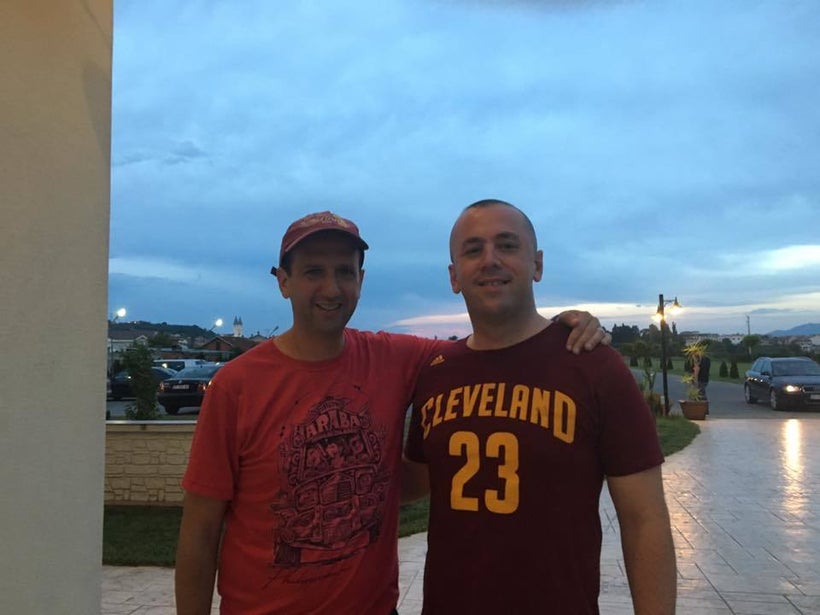 REAL LIFE. REAL NEWS. REAL VOICES.
Help us tell more of the stories that matter from voices that too often remain unheard.
This post was published on the now-closed HuffPost Contributor platform. Contributors control their own work and posted freely to our site. If you need to flag this entry as abusive,
send us an email
.