Hunger engulfs almost a billion of the globe's citizens but inadequate nutrition is an even broader epidemic that consumes millions of healthy lives, from the richest nations to the poorest subsistence farmers. Further, agriculture and the food industry are plagued with some of the most exploited workers and damning human rights abuses. Over the last several decades, the United Nations family of organizations, human rights officials and civil society have sought to illuminate and improve conditions for all in the food chain, enhance healthy eating, and define freedom from hunger as a fundamental human right.
At the forefront of these efforts has been "WhyHunger", deploying music and the power of the message of its artists to speak a new diplomacy, all under the visionary and committed leadership of music writer, recorder, and executive-turned-advocate for the hungry and exploited. Bill Ayres has not only been founder and facilitator for the work of many, from Carlos Santana and Bruce Springsteen to the new generation (including Martha Redbone and O.A.R.) in confronting the injustice of hunger. He has also been the creative vision behind the new diplomacy that continues to bring America and the globe together in defining what all of us deserve and owe to each other as citizens, particularly as it affects the food chain.

"WhyHunger"

It has been 40 years since Bill Ayres co-founded WhyHunger (in 1975) with the late singer Harry Chapin. Both Bill and I had walked the halls of the UN in different capacities, but I first met Bill through our mutual friend and long standing WhyHunger supporter David Miller of Hard Rock Cafes, at a benefit bring together established and newly rising stars. While the UN has over this millennium rapidly expanded its outreach to global citizens via an impressive cadre of goodwill ambassadors, over those four decades Bill has gone beyond traditional geographic borders and diplomacy to further the battle against hunger and enhance human rights for farmers and living working conditions for those who help deliver food to our plates. Bill has steered WhyHunger to support a self-sufficient school for child victims of the Lord's Resistance Army in Uganda to empowering small, mostly indigenous, farmers facing disenfranchisement in Central America. Within the borders of the US, he has helped pioneer such initiatives as the National Hunger Hotline, the National Hunger Clearinghouse, the Grassroots Action Network, Artists Against Hunger and Poverty, Hungerthon. Under Bill's direction, WhyHunger has served as a founding member of the National Association of Hunger Organizations (NAHO) and the National Jobs for All Coalition. The work is still ongoing but Bill Ayres is stepping down as Executive Director. Over the last few years, from Harry Belafonte to Christopher Walken have recognized the efforts of civil society institutions and individuals - on June 23, 2015, Bill will be honored himself as a big gala in NYC, but it is not a retirement from the cause.
People are still starved as a weapon war, most recently from Cambodia, to Srebrenica to the Horn of Africa to Syria. Many more though die from a lack of food, and even more are weakened by poor nutrition to fall victim to a variety of diseases and/or chronic ailments, most of them children. Education and our opportunity to raise future generations of citizens fully contributing to their potential are also denied, or at least diminished. A few decades earlier, war crimes and grave violations of international humanitarian law were perceived mostly in terms of the brutality of commission. However, perhaps some of the worst genocides were an overt disregard, as the Irish Famine or the eradication of indigenous peoples in the New Worlds. Now though, we all face the choice of acquiescence in our omission to make food/nutrition available for all. Perhaps we cannot deliver the food or even make the generous financial contribution. However, we can be informed, speak and induce our leaders to act. We can improve logistics of delivery, confront neglect, benign or not, and perhaps change our own wasteful habits that can effectively deny others.
"Freedom from Hunger"

The freedom from hunger, the right to food/nutrition, has now risen to a fundamental human right recognized by most of the international community and its relevant institutions. If measured by that standard, then we are badly lacking, with perhaps a billion hungry and so many more under-nourished. Further, the food chain cannot be defined by just the end plate. Rather, many are exploited along the food chain. Income inequality and demanding working conditions are the least of the failure. Babies are born weak or deformed to farm workers exposed to peddled pesticides. Lands are stolen from indigenous farmers and our common environment. Restaurant workers are maimed in dangerous employment conditions. Women are still denied ownership to land by tradition and/or abusive society, even as they have been evidenced to be more effective growers and feeders of their families and societies.
Vision Beyond the Current Horizon

Human rights is now been seen in the context of new definitions and challenges. The right to education is increasingly recognized as a global human right.- (See: "Education Is a Human Right.") Climate change is driving many into poverty, exposure to even more severe weather conditions and abandoning ancestral homes for dangerous migrations. Women's rights is also land rights. In most essential ways, all of these are linked to food or freedom from hunger. Even most conflicts that we lazily identify as religious or ethic are in reality a pretext for land grabs and the economic exploitation of the weak by a society that still depends on food production but has devalued its farmers. Bill Ayres has led WhyHunger in expanding upon the principles of "food justice" and "food sovereignty". (See: "WhyHunger - Get Info")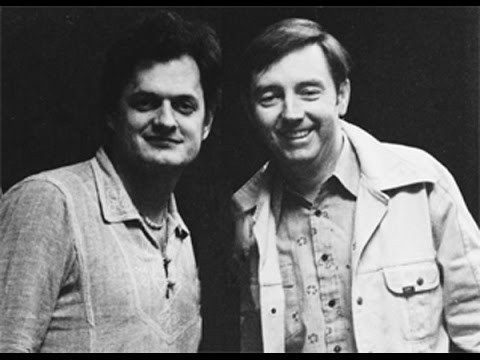 The forward seeking thinking never ceases but addresses new challenges and the evolving sensibilities of new generations. Empathy is part of the compass. In our most recent meeting, Bill and I spoke of the role of animals in our food chain. The health of animals that we exploit for food has reached the top of the priority list, largely as a consequence of recent plagues and abuses. However, in a globe ever more consumed by the notion of eating animal protein, the efficiency of such production, impact upon our physical health and the welfare of animals that we exploit is also a more than timely consideration. Bill Gates has been funding more plant-based substitutes for animal protein. Animal rights are not human rights but there is a link, certainly evidence that abuse and empathy may have universal connections. The real wisdom though is in the vision of the evolution, possible within us, fellow global citizens and perhaps all living beings. Bill Ayres recognized the breadth of the challenge and then employed his creativity to link music and nutrition and empower the artists and audiences beyond the music.
Related
Popular in the Community