Express is the latest to hop on board with the "smart" trend, introducing an accessory that is sure to be a game-charger...ahem, game-changer.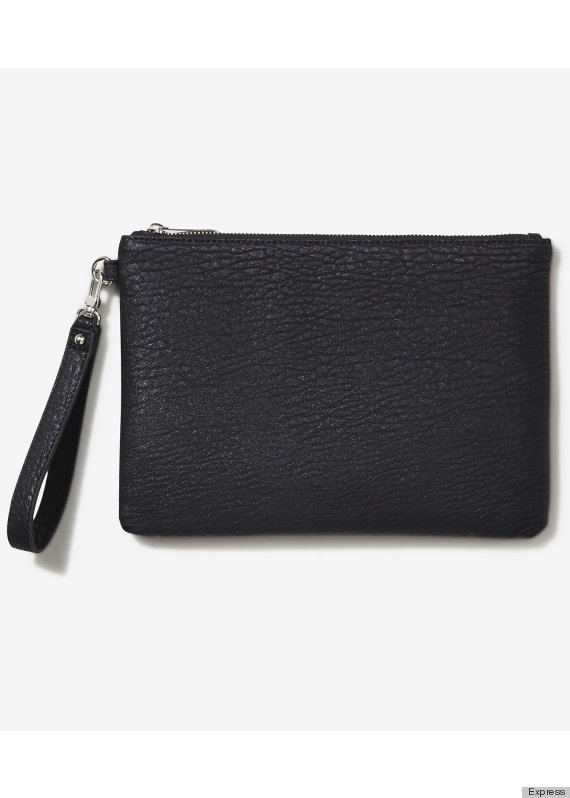 Called the "Portable Charger Clutch," this new accessory literally lives up to its name. It charges your smart phone (iPhone or Android) by using a USB device and a mini-charger that remain inside a "pouch" within the clutch. There's enough juice to fully charge your phone twice.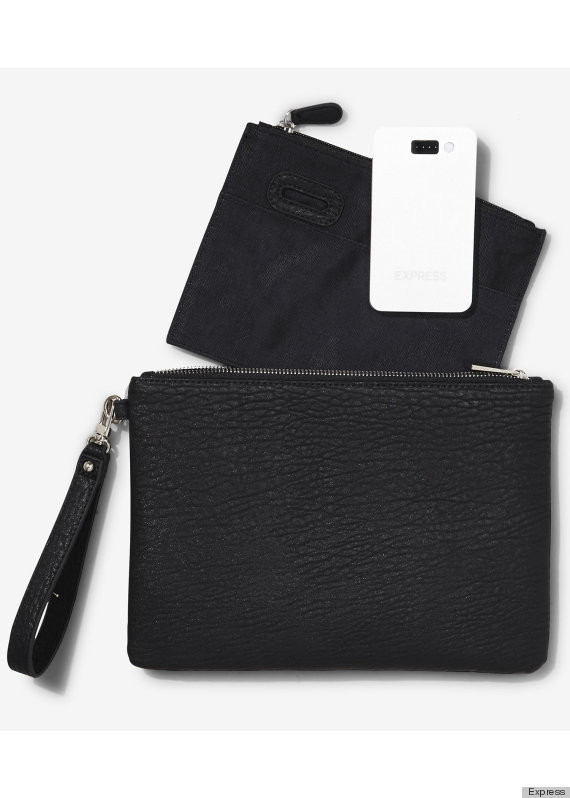 Many startups have already created purses that will charge your phone, (like the emPOWERED, the Everpurse or this Cuyana tote) but the items are far more expensive. Express is one of first major retailers to offer a clutch that will resonate with a wider array of consumers, making the purse less of a luxury item and more of an affordable must-have.
Available in black, red and leopard, the smaller size will retail for anywhere from $59.90 to $69.90, while larger clutches will set you back $89.90 to $99.90.
To get even more bang for your buck, we'd also recommend keeping the clutch in your daytime backpack, briefcase or tote so your phone is fully charged when you're on the go. Check out the photos below: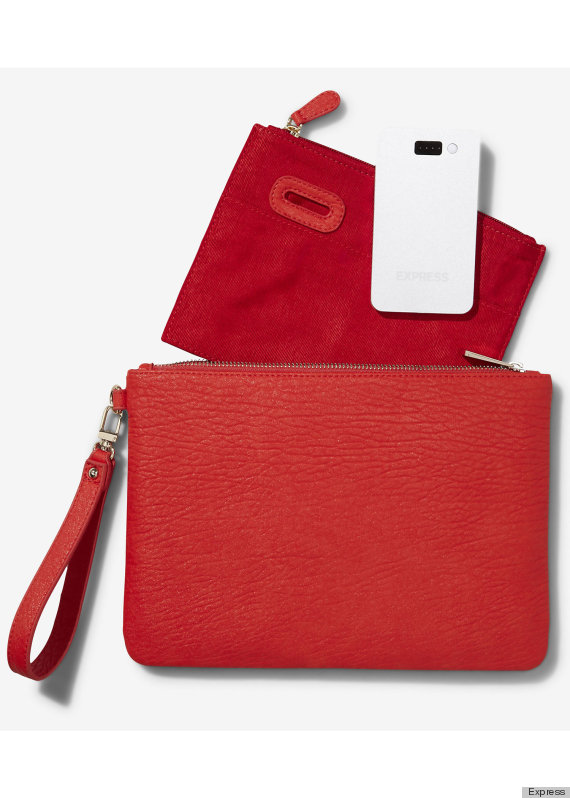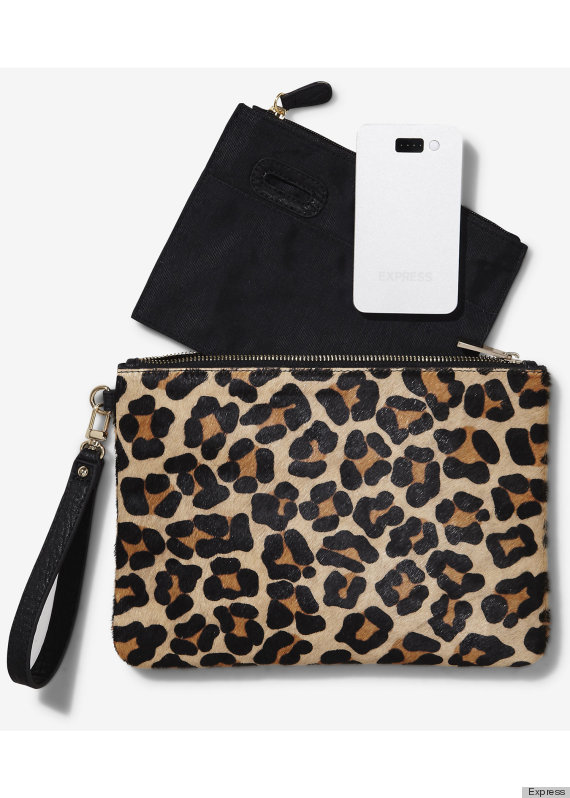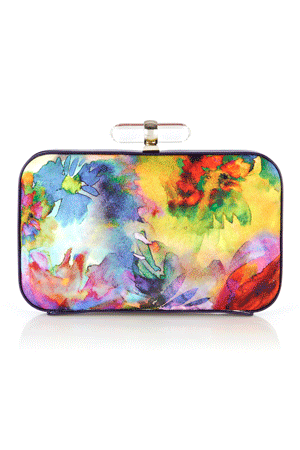 Clutch Bags: Bright & Beautiful