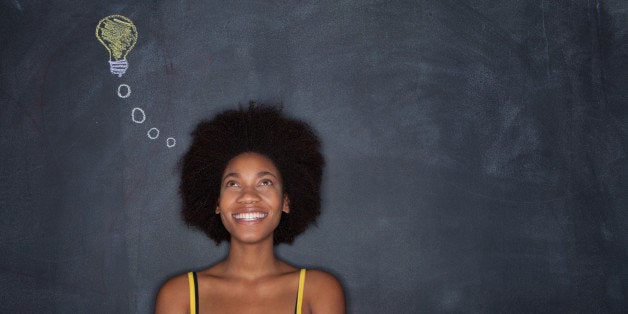 I have always been a proponent of people expressing themselves and finding new ways to express their creativity. Creativity is what helps to shape the world and what makes life magnetic and exciting. It's especially important for our young people to be able to express and articulate themselves and not be stifled or stunted. These are our future leaders and allowing them to artfully speak their minds is what helps them flourish and what makes society thrive as well.
But what I have been seeing, especially in the entertainment industry, is that a lot of that creativity and art is being sacrificed for dollars and cents. There is too much redundancy, no originality, and the attitude of 'If that artist over there could do it and make it work, I can do it too and get paid.' This is where the imagination and the ingenuity get lost. I blame the gatekeepers, the record executives, music programmers and the yes men who do not speak up and say, 'No, don't do that, everyone is doing that. Think outside of the box.'
I've talked a lot about Jaden and Willow Smith, who at 17 and 15 years old, are not afraid of being different and expressing their creativity. They are outspoken and have never, as long as they've been artists, conformed to the mainstream. Of course it has a lot to do with their pedigree and having such talented parents as Will Smith and Jada Pinkett Smith, but I believe that their parents consistently give them the opportunity to be themselves and speak their minds--all while giving them guidance and support, which is really all that any creative talented kid needs to strive forward.
The difference between Jaden and Willow, and even an artist like the eclectic and audacious rapper/singer/actor Childish Gambino is that it is quite obvious in the choices they make and the art that they share with the world, that they truly love and respect their craft and are willing to nourish their creativity. Most great artists do what they do because they love their art. They wake up in the morning and are ready to write, sing, or play because it's natural. It's innate. They don't say "Let me write this song so maybe I'll make a million dollars.' It's not about that. Or about doing what another artist is doing. Could you imagine a world in which folks like Michael Jackson, or Prince, or Madonna were afraid to let their creativity shine?
Unfortunately, there are NOT a lot of artists who are willing to step out of their comfort zone, or out of the mainstream. They are afraid to defy what radio stations tell us we should be listening to. I am hoping that the new artists coming up embrace their individuality and express themselves as creatively and artistically as possible. I am hoping that the youth of today do the same, which is why it's so important to put the arts back in our schools. It's also important for us to encourage our kids to participate in the arts, to join their school band, to take a painting class. They need to know that no matter what their peers, or even society says, it is cool to engage in those activities, and by doing so will make them a well-rounded, expressive adults and conscious human beings. Social media has given the younger generation (Generation Z) a platform to express themselves and the ability to be one of the boldest and most confident generations yet. Being able to tastefully and artfully express their talent, whether it's through dancing, singing, writing, painting, or being trendsetters for fashion and style allows the youth to thrive in a way Baby Boomers and Generation X were not able to.
Scream Nation has adopted a campaign around freedom of speech and expressing yourself. We encourage the youth, and actually people of all ages, to be open and to look for opportunities to expand their world. So I say to young people, it's vital for you to broaden your knowledge and understanding of life, and to embrace your distinctiveness, your individuality, your uniqueness. I say to my older generation, the world still wants to hear your thoughts, your dreams, and your inspirations. To the professional artists, please step out of the box, don't be a copycat and bring forward the creativity and ingenuity that I know still lives within you.
And to all, don't be afraid. #ExpressYurSelf, and do it good.
Michael Mauldin is the CEO of Scream Nation (a division of Live Nation), a hip-hop, urban and pop music tour franchise, and the founder and President of Mauldin Brand, Inc., a multidimensional entertainment company focused on music, motorsports, artist management, music-publishing and corporate endorsements. Visit www.screamtour.com for more information.
Popular in the Community