As soon as I got to Lisbon, it was clear that tourism was robust in the city. Little did I know that this boom in tourism was having significant adverse affects in local citizen's ability to secure housing anywhere near the places where they worked and loved to hang out. To the economy of Lisbon it's a double edged sword, with a very steep national debt of about 125% of the nation's GDP, tourism accounts for approximately 10% of the countries current GDP and that number is increasing each year. After the recent emergence from a heavy recession beginning in 2012, tourism has helped the economy slowly but steadily come back. It also is exposing millions to the rich culture, mediterranean like weather and history of the southwestern European city. But for the citizen's of Lisbon tourism, tells a different story.
While visitors are basking in the glory of a cheaper European cost of living while still getting a diverse selection of cuisine, wading in the waters of the surrounding beaches, and vibing to the infectious sounds of the city, locals have been priced out of the market and can rarely afford to enjoy their own inner city.
Gonçalo Regalado, a Portuguese millennial and my liaison for social culture in Lisbon was kind enough to not only give me some background on the issue but also connect me with his two friends who were architects and had first hand experience with the housing crisis. I sat down with Sebastãio Santos and Marcia Saldanha and listen to them explain that since 2014 there are homes that were once available for 50 Euro a month that are now 700 Euro a month or more because as a result of a combination of Troika laws, Air BnB and the tourism boom. This means that not only can tenants be booted from their current residence for little to no reason at all but almost simultaneously the rent of the place they once house is being inflated upwards to one thousand percent to accommodate the sky rocketing Air BnB demand.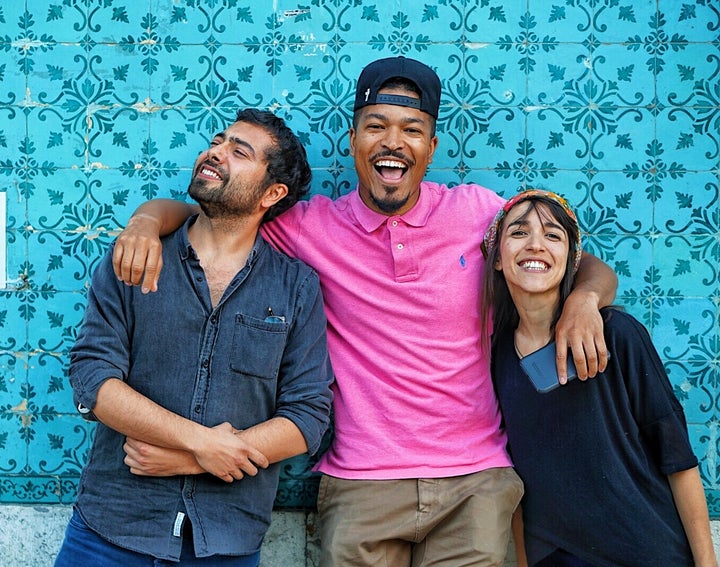 While capitalism in Portugal at least in the housing market is peppered with complexity, I was intrigued to discover that Gonçalo himself was an anti-capitalist. To grasp what that truly meant he introduced me to another friend, Rodrigo Fonseca, a college student with an insatiable appetite for debate in all things politics. They set the scene perfectly by introducing me to an anti-capitalist commune where various artists and groups were tasked with cooking for the community each week to raise money for the space that doubled as a concert venue and a book store.
Between the very contrasting discussions of how capitalism was opening a new marketplace for homeowners while displacing locals and how anti-capitalism should play a role in government and education I was left somewhat confused on how I viewed similar situations and how they should be addressed. On one hand capitalism provides opportunity usually created by demand for some commodity. But in this case and in many others I now know that we should always ask "At what cost?"
See more of my conversation with Gonçalo, Rodrigo, Sebastião and Marcia by watching the video above in this week's episode of Extended Family.
Related
Popular in the Community