In the "information" age, for better or for worse, our first impressions of a person, place or thing are often developed before we actually have a first-hand encounter with them.
It's rare that we have the opportunity to purely develop our own opinions because we view everything through the preconceived notions we've developed based on the curated media we've seen or opinions that we've heard. So, when we encounter that person, place or thing we expect, even if subtly so, a certain experience. And if we sense even a tinge of that expected experience we often close our minds towards possibilities of what that person, place or thing might actually be. In that case, are we doing that person, place or thing a disservice or ourselves? Either way, we've put our experience in a box and muffled the possibilities of a dynamic encounter that could've possibly come from the experience. I challenge you to really ask yourself, did we do that person place a disservice or merely ourselves?
The same could be asked about my experience and expectations when traveling to Prague. Being in the Czech Republic, I expected a largely homogeneous European population and got what I expected at first. But, after I met the man who was my barber for the month, my interest was peaked to dig a few layers deeper into Prague's hidden cultures. I met Amin Salifu, who originally hails from Ghana, after going most of the previous month without a haircut (acting like I lost all home training because I was scared my haircut by a European barber would turn into a sitcom). Curious about whether there might be a Black barber in Prague, I went to Google and literally typed in the words "Black Barber", which led me to an address where I hoped to get my fade redeemed. After getting my haircut from Amin three times that month (needless to say I had a positive experience), I asked him if I could share a meal with him to ask him some questions about how he ended up in Prague. Over jollof rice and fried whole tilapia, we chatted for hours with another barber in the shop named Francis, also from Ghana, about Ghana's relationship with Prague and how Amin specifically came to Prague. In his efforts to seek out economic opportunity and stability, Amin has lived in Egypt, Israel, Hungary, France and now Prague. He has not seen his parents in 12 years and at one point even walked for two months and two weeks from Egypt to Israel. Not only does he speak his native language, but he also speaks Hebrew, French, English and some Czech – all in the midst of his pursuit for economic opportunity.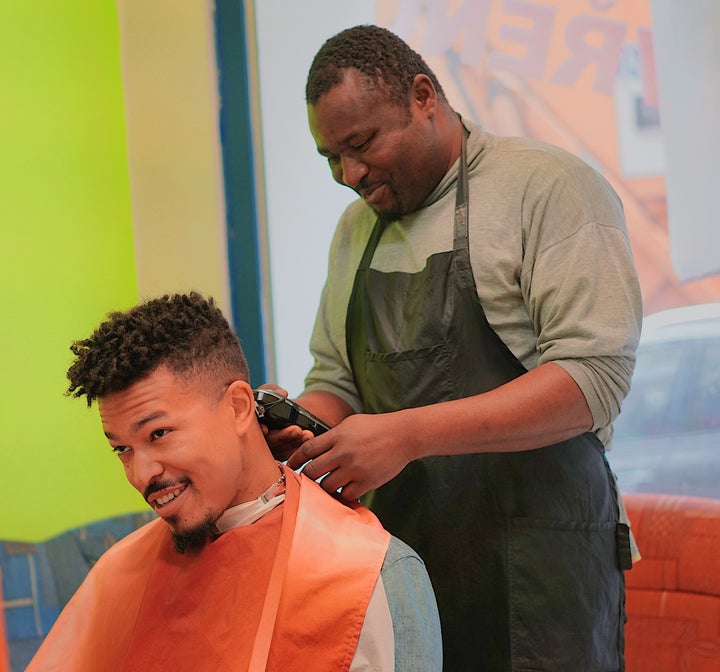 Amin's story was not only inspirational and humbling it completely annihilated my expectations of the experience I would have in Prague -- in a very positive way. His story is akin to many immigrants worldwide who leaves their home countries in search of a more preferential way of supporting themselves and their families. Amin's story of immigration is not the only one I learned during my month in Prague.
Another gem I met while in Prague, Kanitta Ledinska, is a bistro manager at the workspace that I worked from for the month. While her name may sound like its native to Czechia, Kanitta is actually from Thailand. She moved to Prague at the age of 13 and had to learn to speak to Czech by just being integrated into the classroom. Through learning her family history, learning about how she practiced her Buddhism faith amidst a largely agnostic community, her perceptions of Americans and how she I identifies as a Thai-Czech citizen, I was once again enriched by the non-traditional culture of Prague.
My encounters with Amin and Kanitta, in addition to the discovery of a robust Vietnamese community in Prague, changed my outlook on how I approach traveling to new countries. Most importantly, it reminded me that no matter how much respect I have for a piece of curated media featuring a place or another person's opinion about a place, nothing is more important than my first hand encounter with it. Prague taught me to allow my own first-hand experience in a new place to be the heaviest influence on how I view the surrounding world.
Learn more about Amin, Kanitta, and the Vietnamese market I visited while in Prague by watching the video at the beginning of this article in this week's episode of Extended Family.
Related
Popular in the Community