Eyelash extensions are the beauty trend that's been picking up steam in the mainstream, so it only makes sense to see what all the fuss is about firsthand.
The concept of eyelash extensions is pretty appealing when you consider that you'll no longer have to apply mascara, because your lashes will supposedly look perfectly full and lengthy ― but is it really worth all the hype? I went on a quest to find out.
When I arrived for my consultation at BlingLash, the technician immediately discussed all the different lash options. I had my choice of lash material, length, curl and shape. Material options included mink, silk, fox and synthetic versions of each of those. Length varied from 7mm to 15mm, and I could choose between a dramatic "C" curl or a straighter "J" curl. The shape of the extensions ranged from a "natural" look to a more glamorous cat-eye arrangement.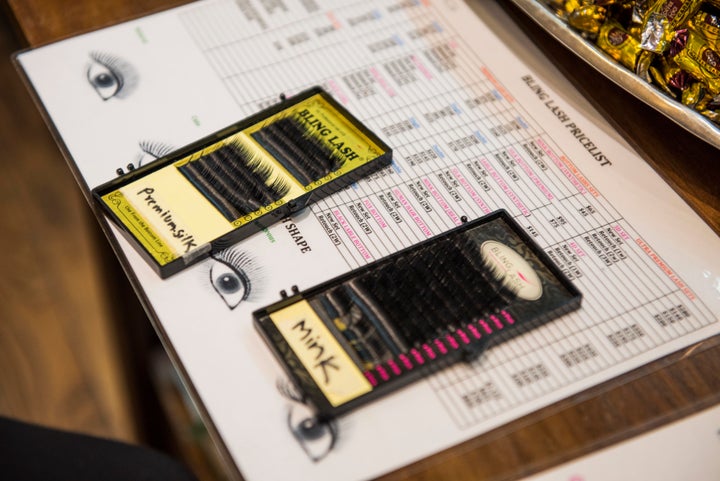 As someone who doesn't wear much makeup, the natural route made the most sense for me. So I decided to go with 11mm synthetic silk lashes, which I was told would look most natural since my actual eyelashes are apparently around 10mm, and the silk is the thinner of the lash materials. As for the curl, I kept it simple with the "J curl," which is essentially the straighter curl.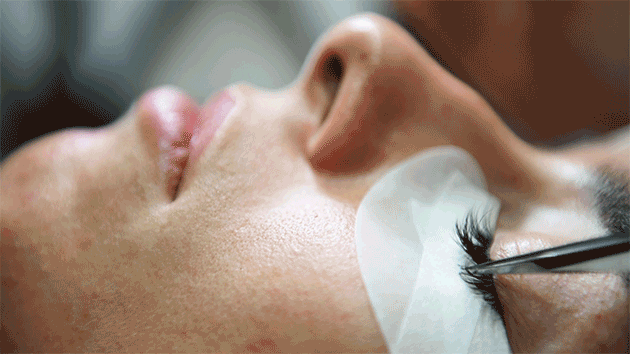 The application process was surprisingly relaxing. All I had to do was lie down and close my eyes while the technician applied each individual lash, one-by-one. You could barely feel anything at all during this. I even fell asleep at one point.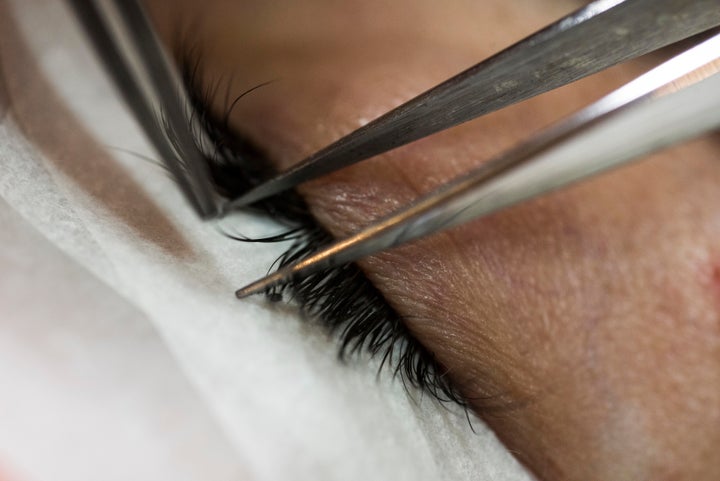 The technician used a special beauty glue to attach each lash extension to my own natural lashes and used tweezers to delicately place them on my lids. The painstakingly tedious process took about an hour and a half. Rome wasn't built in a day, ladies!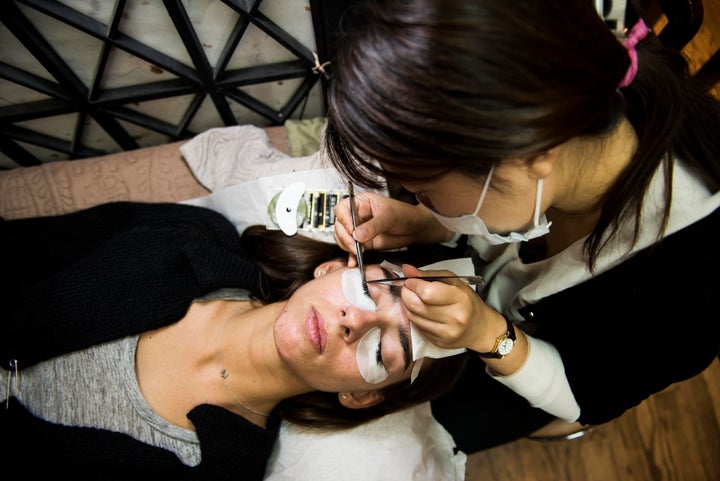 While this happened, a manicurist also did my nails and then I got a complimentary foot massage. It was quite the luxurious experience and the closest I'll probably ever get to feeling like a Kardashian.
Check out the results and you'll see why this is such an addicting trend:


The extensions were glued above and below my eyelashes, creating a fuller and longer look.
I was told to avoid mascara or eyeliner in general as it could loosen the lashes and cause them to fall out prematurely. I was told the extensions should last two to three weeks, if cared for properly. I was also instructed to avoid water/showering for 24 hours after the application to give the glue plenty of time to set. I was encouraged to sleep in a position where my lashes didn't end up pressed against the pillow, but to be honest, I can't fully control how I sleep.
A week later it was evident that some extensions had fallen out. When I would brush my teeth I would see a hair or two in the sink. The lashes also had a tendency to clump together and I was too nervous to brush them because I didn't want to accidentally cause any more to loosen and fall out.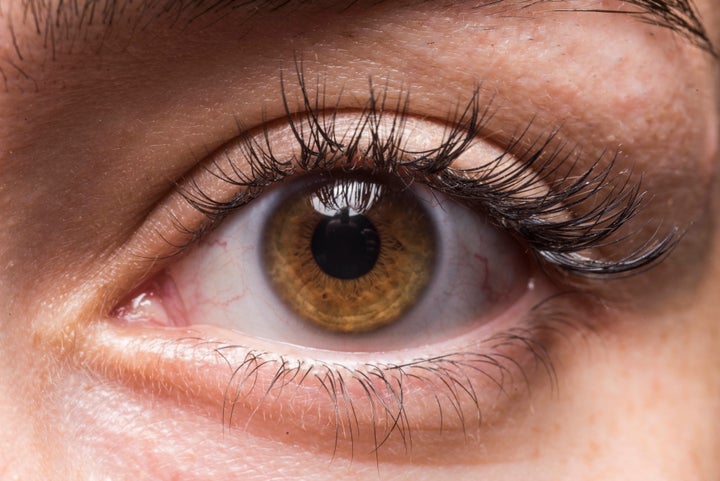 As expected, even more lashes had fallen out by the end of the two-week mark. And sadly, no, they don't fall out evenly. So things started to look somewhat unbalanced by this point. I could definitely use a touch up in certain spots.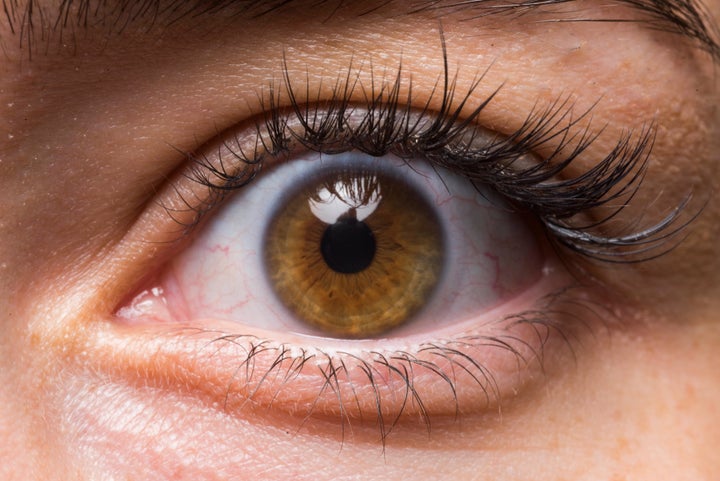 Would I get eyelash extensions again? Probably for a special occasion, like my birthday or a wedding. You get really used to seeing your lashes look incredible, so it'll be sad once all of the extensions fall out. The good news is all of my natural lashes are still alive and well, I might have lost a couple here and there when the extensions fell out over time, but nothing noticeable! I've read stories about people losing a lot of natural lashes, but if you just allow the extensions to fall out over time (and don't pull them out), I can't imagine that actually happening to anyone.
But in all honesty, this is a very high-maintenance beauty routine and not a cheap one at that. Prices for extensions range from $170 to $260, and considering mine only looked full and fresh for two weeks that would be a very expensive habit to keep up. So for now, I will stick to my natural plebeian lashes.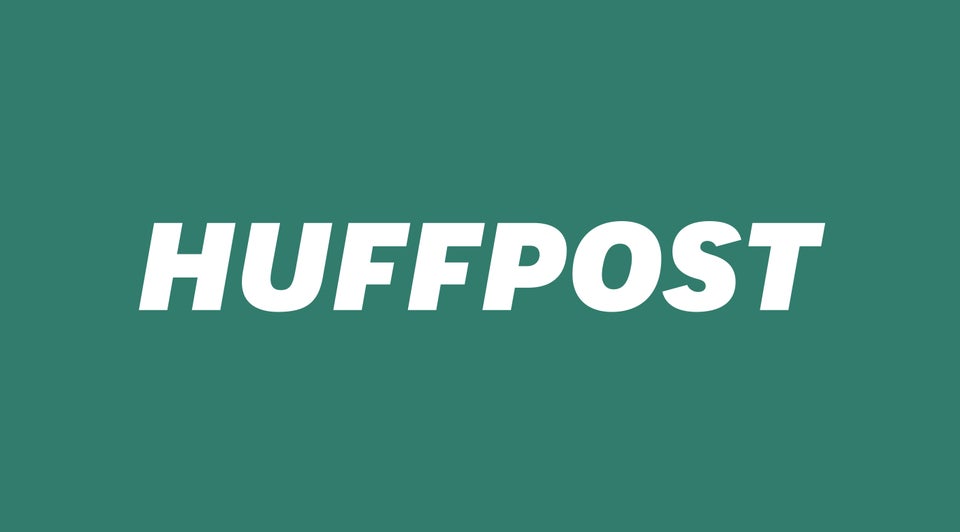 White Ink Tattoos That Will Make You Never Want Black Ink Again