A new species of extinct porpoise kept a stiff bottom lip, fossils reveal. Though closely related to living porpoises, Semirostrum ceruttii (artist's illustration above), named for its finder, Richard Cerutti of the San Diego Natural History Museum, has a mandible shape never before seen in mammals. Its bottom jaw protruded 18 cm beyond the top one, making up 40% of the beak. Researchers found the specimen (inset) in rock formations along the California coast estimated to be between 1.6 million and 5 million years old.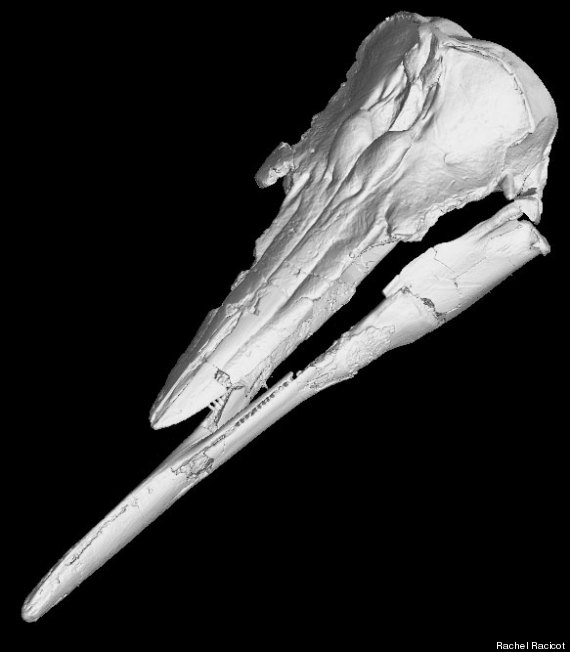 This photo shows the skull and jaws of skimmer porpoise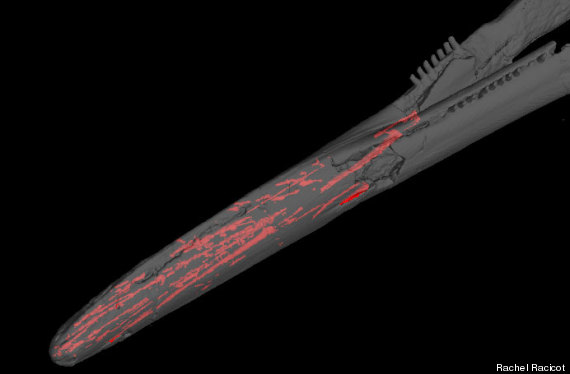 This photo shows the skimmer porpoise jaw's canal.
The fossil also hints that the porpoise had poor eyesight, and its teeth showed signs of wear from sand particles. Researchers suspect that the animal used its sensitive lower jaw, combined with echolocation, to skim for prey along the dark sea floor.
This story has been provided by AAAS, the non-profit science society, and its international journal, Science.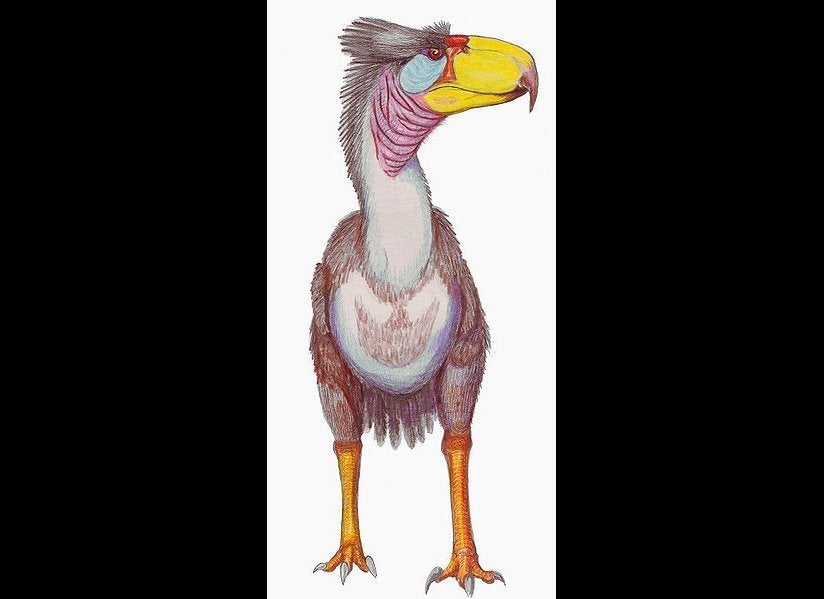 Extinct Prehistoric Animals
Popular in the Community