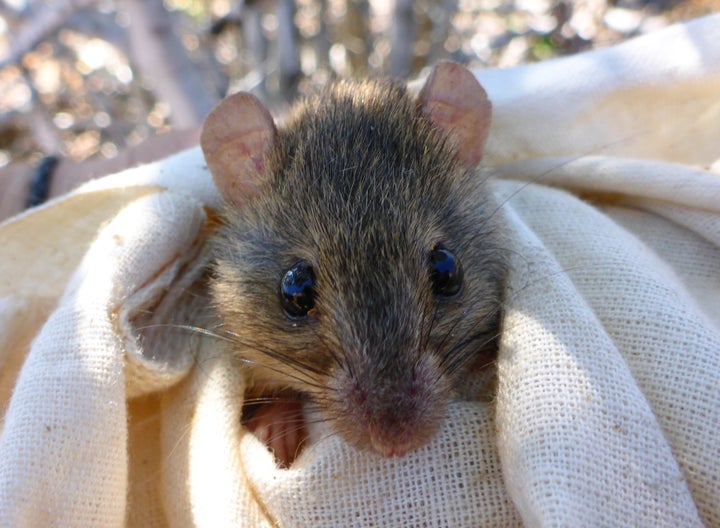 For thousands of years, the Bramble Cay melomys, a small, mouse-like rodent, eked out a living on a tiny coral island in Australia's Great Barrier Reef. It was the reef's only endemic mammal species, and survived on the few plants that grew on its island home.
But as climate change expedited sea level rise and increased storm surges that flooded the low-lying island, the Bramble Cay melomys and its food supply was severely threatened. In June, after years of fruitless searching, scientists announced that they could no longer find any trace of the rodent.
The melomys was posthumously bestowed the ignominious title of the first mammal to go extinct because of human-induced global warming. "Sadly," WWF-Australia spokesperson Darren Grover told The New York Times, "it won't be the last."
Scientists say the planet is currently on the precipice of the sixth mass extinction, an event that could see the wiping out of at least 75 percent of the Earth's species. The current extinction rate is at least 100 times higher than normal, according to a 2015 study. Humans have triggered an extinction episode "unparalleled for 65 million years," the researchers said.
Habitat destruction, poaching and pollution have killed off many species, and as we hurtle toward a 2-degrees Celsius temperature rise, climate change is rapidly becoming another major threat.
"The climate is changing faster than it ever has in the entire history of many species, and heading towards a 'new normal' that is outside the conditions that species have become adapted to in their long evolutionary history," co-author Anthony Barnosky, executive director of Stanford University's Jasper Ridge Biological Preserve, told The Huffington Post this week. "They can't move to new places, because humans now use 50 percent of the Earth's land, and they can't evolve fast enough to keep up with the changes."
In the past 10 years alone, we know at least a dozen animals, including several mammals, birds and amphibians, have been driven to extinction by humans. And that number is likely a staggering underestimate.
"Only approximately 2 million species have been scientifically described, but the number of species on Earth is estimated at 15 million or more. So many species are unknown to us," said Gerardo Ceballos, a veteran ecologist at Mexico's National Autonomous University and another of the study's co-authors. "I think most species that are extinct will never be known to science."
It can also often take years for scientists to confirm an extinction.
Conservationists often maintain a lingering hope that an animal presumed to be extinct could still be found alive, said Craig Hilton-Taylor, head of the International Union for Conservation of Nature's Red List of Threatened Species. "It can take several years to tens of years of repeated surveying before we can say a species has gone," he said.
Based on the work of the IUCN, as well as government reports and other research, HuffPost has compiled a list of 12 creatures that have almost certainly left us for good in the past decade: the Bramble Cay melomys, Pinta giant tortoise, Western black rhino, Vietnamese rhino, Rabbs' fringe-limbed tree frog, South Island kokako, a Malaysian snail known as Plectostoma charasense, Barada Spring minnow, Christmas Island pipistrelle, Cryptic Treehunter, Ua Pou monarch and a mysterious springtail which has yet to be scientifically described.
Each of these animals was last spotted, or heard, alive in the past 10 years, and disappeared without a trace over the same period.
Bramble Cay Melomys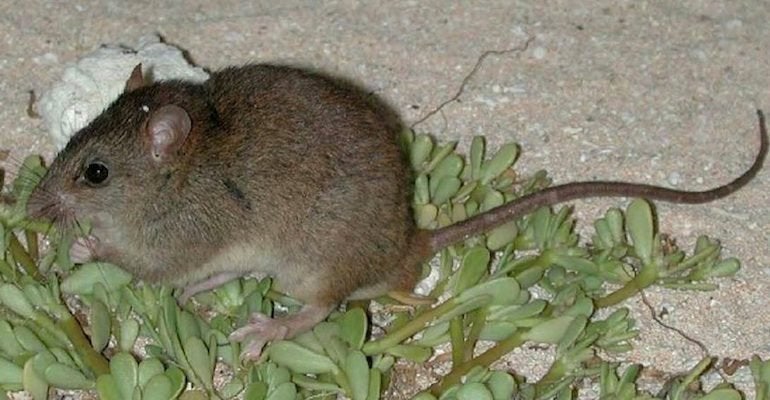 Pinta Giant Tortoise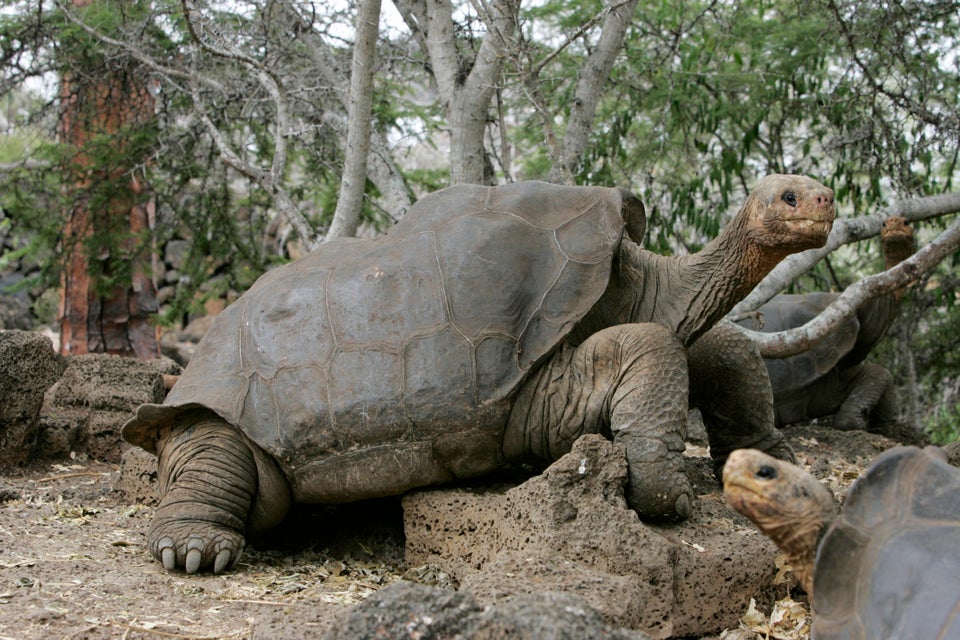 Western Black Rhinoceros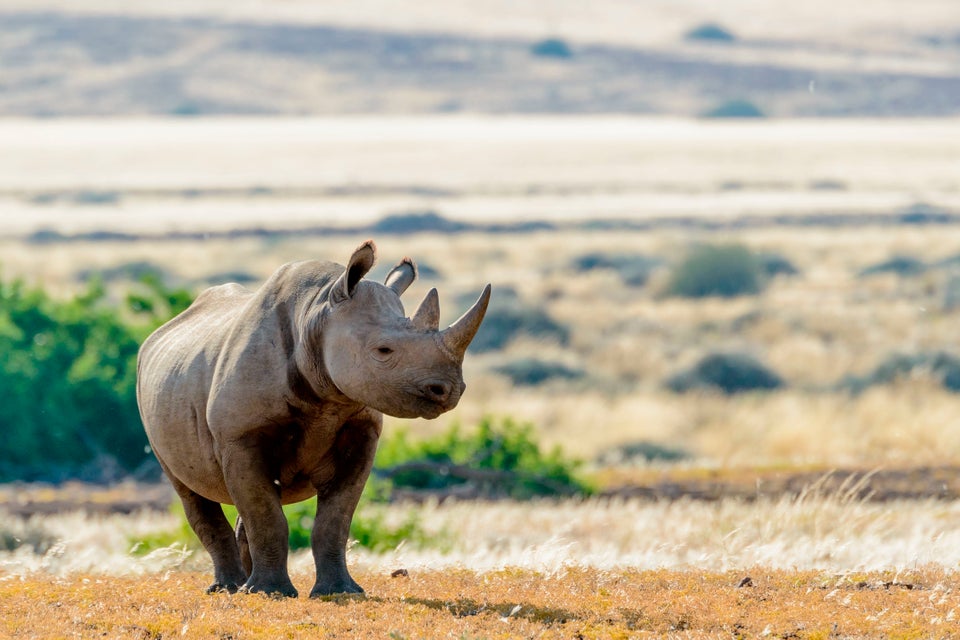 Vietnamese Rhinoceros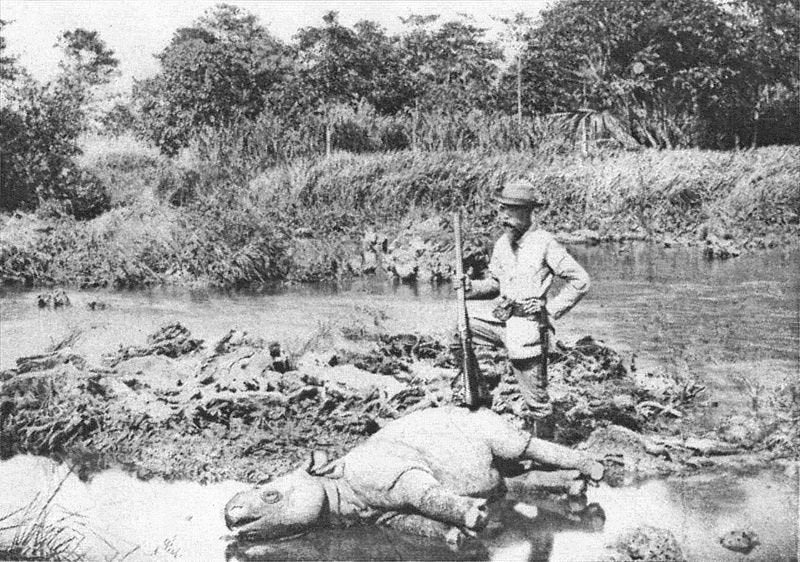 Rabbs' Fringe-Limbed Tree Frog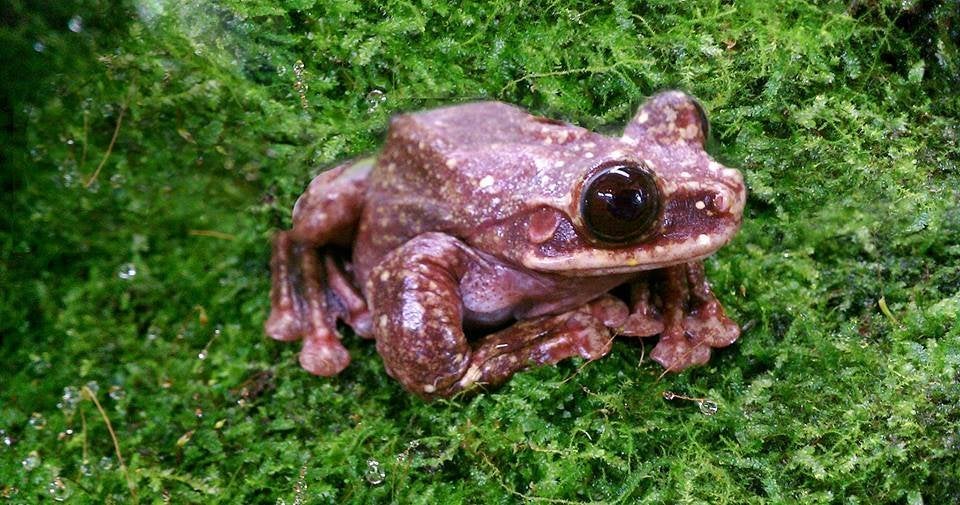 South Island Kokako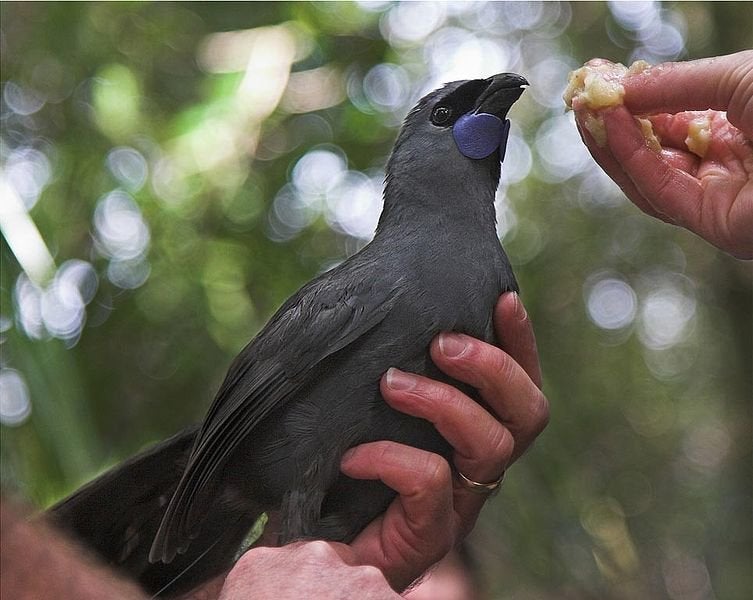 Plectostoma charasense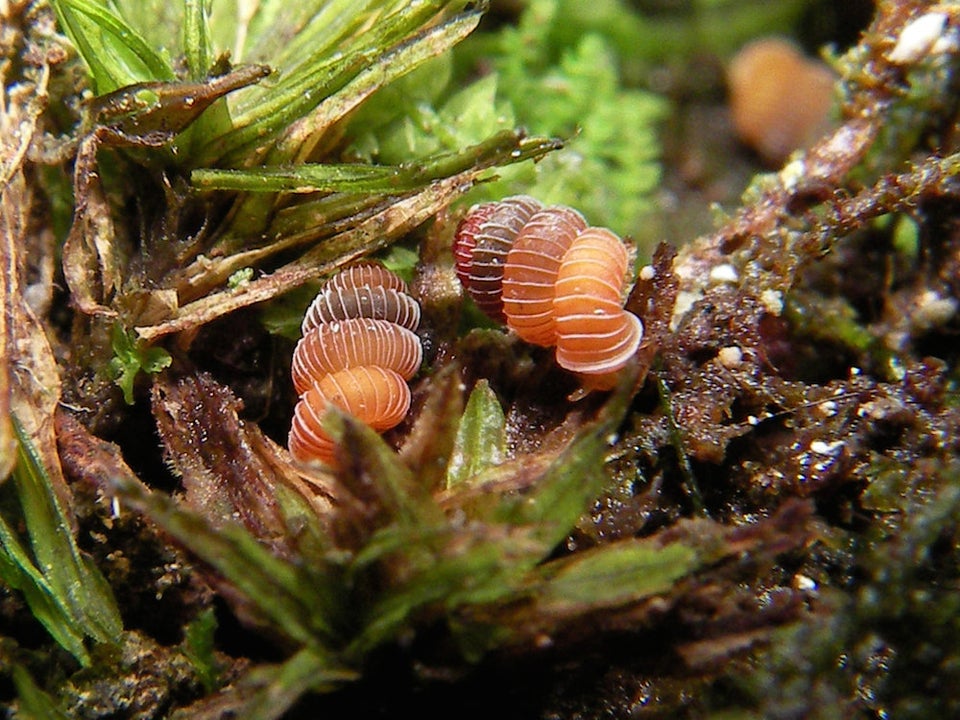 Barada Spring Minnow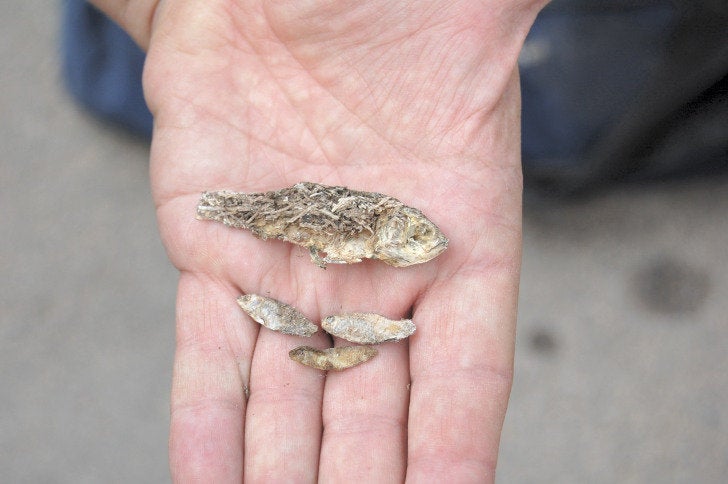 Christmas Island Pipistrelle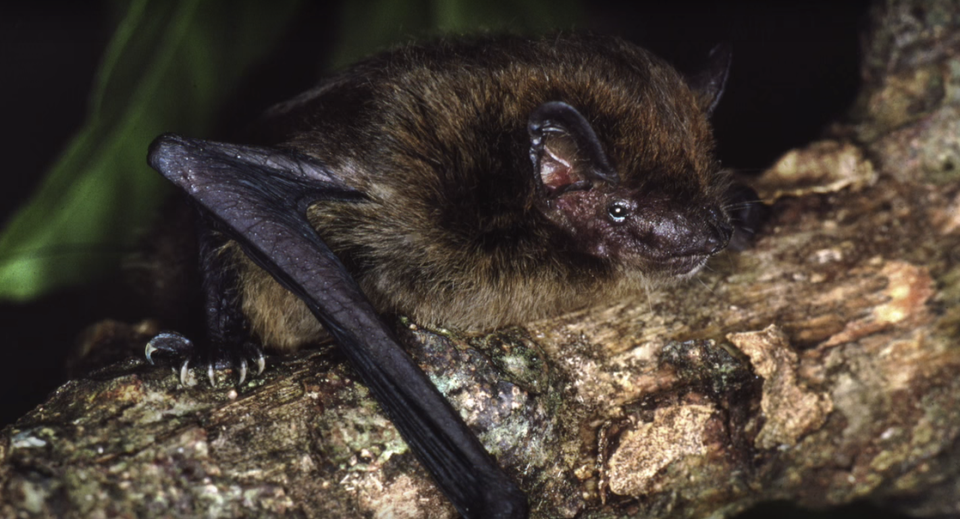 Ua Pou Monarch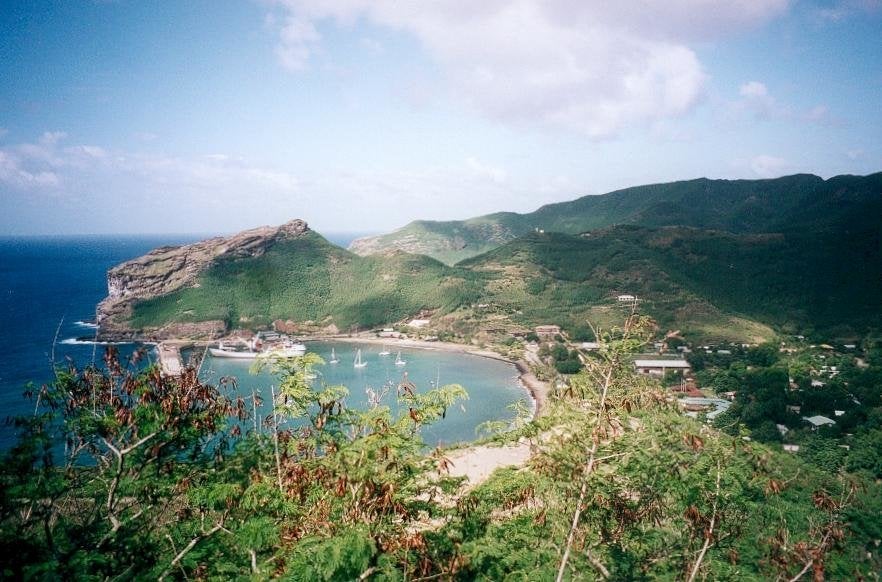 Ceratophysella sp. nov. 'HC'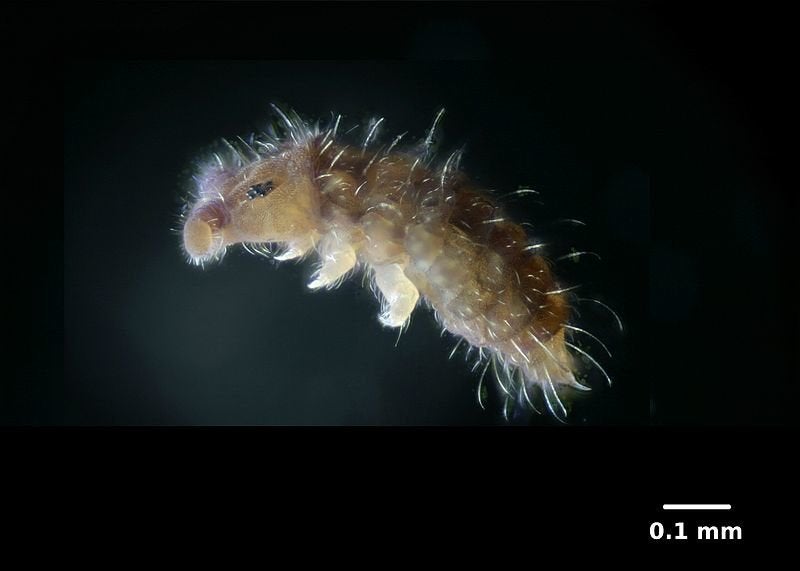 From the smallest springtail to the largest rhinoceros, the loss of any species is a tragedy.
"All species are ecosystem engineers, which means that the way they modify the environment around them can foster new environments for other organisms to live in," Mark Williams, a paleobiology professor at England's University of Leicester, told HuffPost.
For certain "keystone" species, which play critical roles in their environments, an extinction could mean the collapse of entire ecosystems. There are also species that "belong to very ancient groups. [Losing those] would be one major component of the evolutionary story of life on Earth wiped out forever," Williams said.
The loss of animal species can also affect humans. "We're losing services that are valuable, even critical, to people," Barnosky said. "For example, commonly used high blood-pressure medications were derived from a little-known and highly poisonous snake that lives in jungle environments, the fer-de-lance."
Scientists have estimated that the biosphere ― all the parts of the world where life exists ― provides services to humans worth about $33 trillion a year. The benefits of conserving species outweigh the costs of doing so by a factor of 100, according to a 2002 study.
Ceballos says that species extinctions can also have profound knock-on effects ― potentially even threatening kind's own survival.
"Imagine that you are in a room where the walls are made of bricks. If a brick is lost, the wall will not collapse, but will start to work less efficiently," said Ceballos. "But if you continue to take bricks, the wall will eventually collapse. In environmental terms, [a brick is a species] and the collapse will be a collapse of environmental services and eventually the collapse of civilization."
Humans could kill off two-thirds of all wildlife by 2020, according to an October WWF report. If we continue at the rate we're going, "we are likely to be left with an impoverished biodiversity for several million years to come," said Williams.
He stressed, however, that it is not to late to turn the tide. "We might be on the brink of a mass extinction, but we can still avoid it!" Williams said. "We haven't lost the biodiversity yet. All is to play for."
Humans would need to fundamentally change consumption habits and treatment of the planet in order to do so, scientists say, and there is little time to waste.
"When we're going to start seeing impacts more locally ― your favorite lake dries up or your favorite species is no longer there ― maybe at that point you start thinking longer-term," said Colby Loucks, senior director of WWF's Wildlife Conservation Program, in an interview earlier this year. "But at some point the earth is going to say 'enough.' And that's going to be catastrophic."
Support HuffPost
The Stakes Have Never Been Higher
Before You Go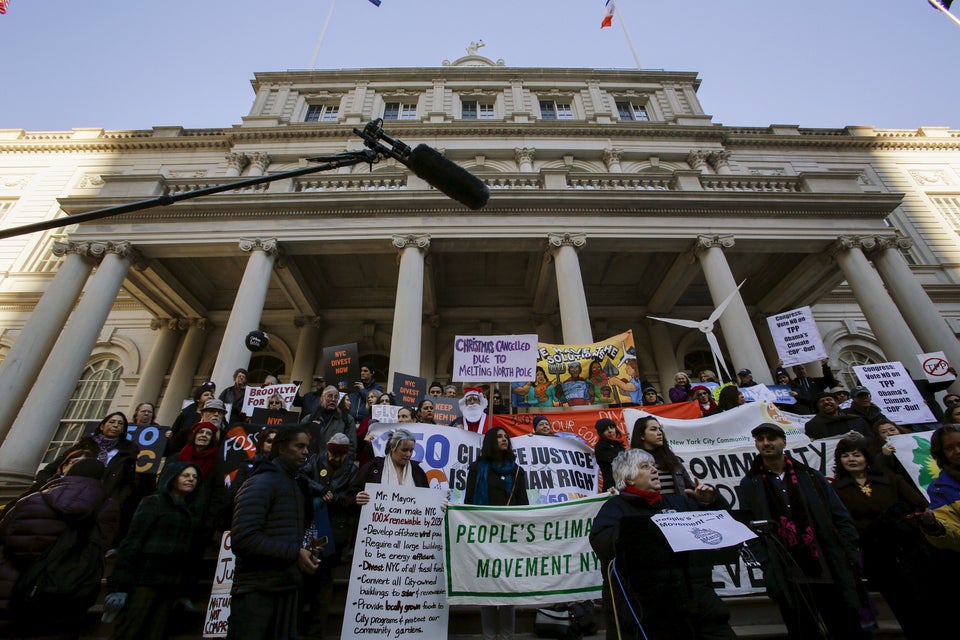 What You Can Do Right Now To Stop Donald Trump's Dangerous Climate Agenda
Popular in the Community