The company's latest tearjerking ad tells the love story of a real couple: single mom Jessica Langevin and single dad Marcus Decredico of Concord, California, who have known each other since kindergarten.
Jessica became a widow at age 25 when her husband was killed while fighting in Afghanistan. She was 8-months pregnant with her daughter Zoe at the time.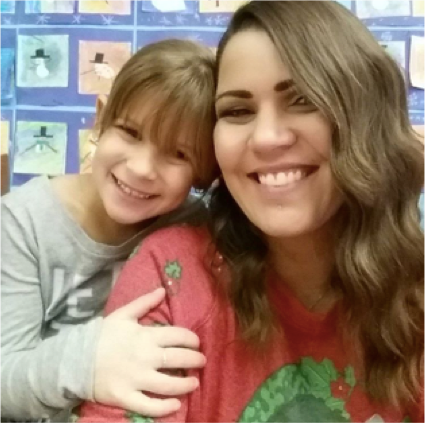 Over the 27 years they've known each other, Jessica and Marcus' paths have crossed time and time again, most recently when Jessica began running an in-home daycare.
"Marcus got in touch because he was looking for childcare for his girls," she told The Huffington Post. "I was so excited to hear from him and our connection sparked again. We just keep finding our way back to each other."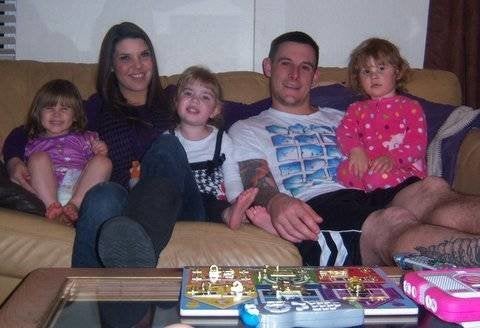 A mom at the girls' school heard that Extra Gum was looking for real-life love stories and connected Marcus with the company. Togethey they orchestrated a surprise marriage proposal for Jessica.
On February 10, Marcus popped the question at the couple's favorite date spot: Grizzly Peak in Berkeley, California. With assistance from their daughters Zoe, Alyvia and Malory, Marcus drew some sweet sketches and wrote cute messages on gum wrappers to hang up around the proposal location.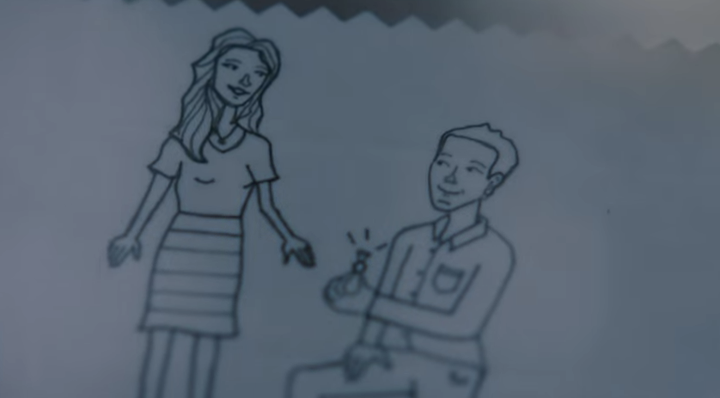 "I had no clue he was going to propose," Jessica told HuffPost. "I honestly thought we were doing a travel documentary and that the scavenger hunt was for the kids. I only started to wonder when I saw the sketch of my mom and our love letters hung on the trees."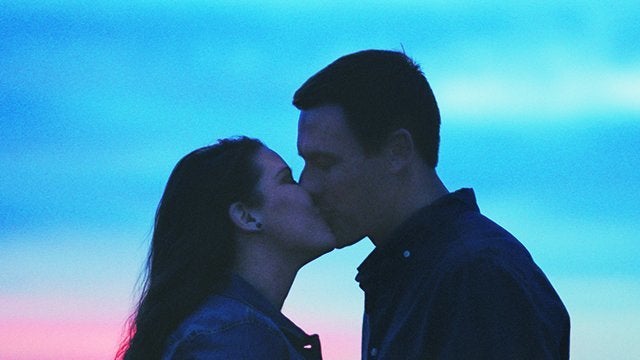 During the proposal, Marcus tells her, "You're my best friend. I want nothing more than for you to marry me," as he gets down on one knee.
Jessica's response? A resounding "yes!" of course.
"It felt like a fairy tale," she continued. "For me, it's all about the small moments in our daily lives, like the little love notes he leaves me around the house. It was amazing to see all of these moments together! When I got to the sketch of him down on one knee I was so surprised! I didn't think the day could get better and then I saw [the rest of] our family coming up the hill."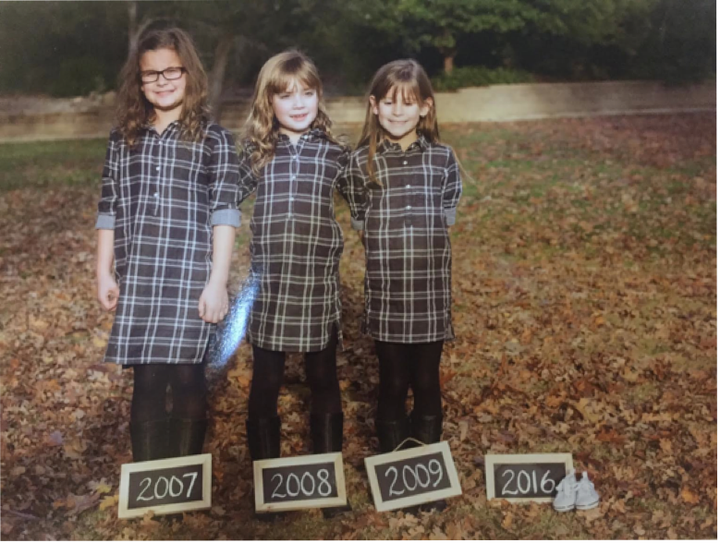 For more on the couple's incredible love story and proposal, watch the video above.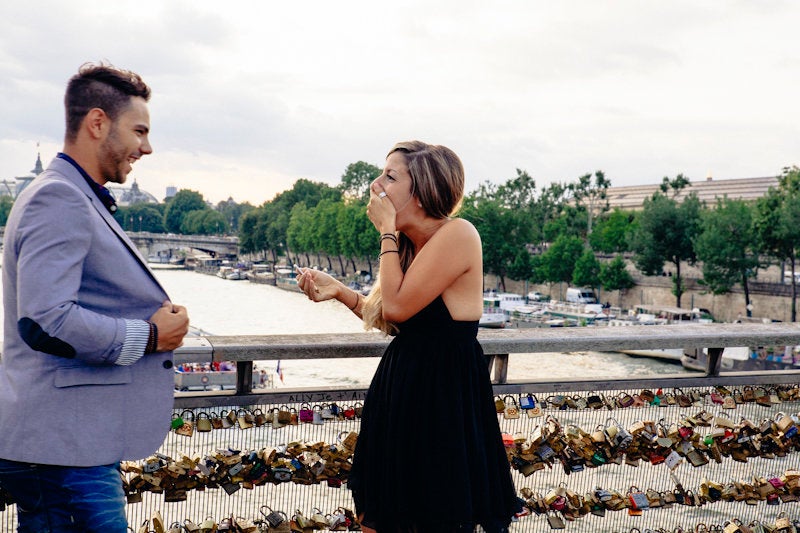 Surprised Proposal Reactions
Popular in the Community