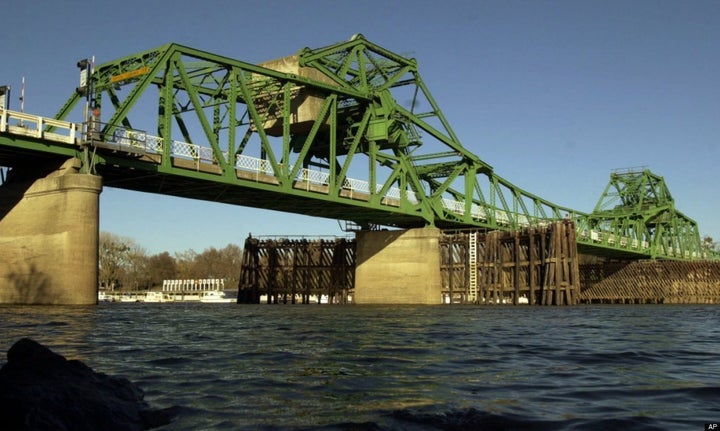 Tucked away in the heart of Sacramento, California is one of the city's oldest and most diverse neighborhoods. The community of Oak Park is home to the city's highest crime rate, highest murder rate and highest poverty rate. Just five miles from downtown Sacramento, Oak Park is not exactly the pinnacle of economic prosperity.
Extra Mile Run is the brainchild of Sacramento community leader Jason Harper who set out to do something significant in Oak Park, going beyond traditional inner city youth programming. Extra Mile Run was created out of an existing education initiative called Equal Start that has worked with Sacramento's Oak Ridge Elementary School since 2005. The mission of Equal Start is to support equal education for inner city students regardless of their socioeconomic status. Realizing that test scores and building academic prowess are not enough to create lasting change, Harper set out to do more.
From discussions with Principal Steve Lewis, Harper learned the single greatest obstacle in education is lack of health care. Less than 15 percent of students on the Oak Ridge campus had access to any kind of health care. Students often come to school complaining of pain from dental issues or not being able to see the white board from their seat in class. It's tough to make academic progress when a kid can't concentrate because he is in pain, his desperately needed dental work neglected because his family simply can't pay for it. Health care can't be first priority for families who are struggling to keep their homes, and keep their children from going hungry.
In May of 2008, Harper set out to raise awareness and funding to provide health care for every student on campus at Oak Ridge. And this is where the story gets interesting. Harper, a self-proclaimed "non-runner" marathon runner decided that the best way to raise awareness in Sacramento was by running 100 miles. All at one time. In triple digit heat, and 29 hours and 35 minutes after his start, Harper completed his run when he crossed the finish line on Oak Ridge's campus. The 2008 Extra Mile Run raised more than $85,000 in cash and in kind services from local health care providers.
In addition to assisting families with coverage costs, Extra Mile Run works to help the families of children who qualify for Medi-Cal to navigate the bureaucracy of state health care so that they can access the services available to them. Extra Mile Run has also established a transportation system for taking students to and from doctors' and dentists' appointments.
Recognizing the need to sustain health care coverage beyond a single school year, the Extra Mile Run continues to raise funding and awareness for the 452  kids on campus at Oak Ridge. This fall, Equal Start and Extra Mile Run launched the "Run For A Reason" campaign using Sacramento's own California International Marathon as their platform for change. On December 2nd, more than 30,000 runners will pour through the streets of Sacramento. Run For A Reason is asking marathon runners to run on behalf of an individual child at Oak Ridge Elementary. Run For A Reason hopes to raise $1000 for every child on the Oak Ridge Campus, as well as national awareness about the plight of American families struggling without affordable health care. Doing the math, that's nearly half a million dollars.
Even if you don't live in Sacramento, you can be part of the movement to provide health care for Oak Ridge Elementary School and awareness for the more than one million children in California who lack access to health care. You don't have to run 100 miles. You don't even have to run a marathon. Get a group of friends and run a race together. If you are a runner, and plan on doing a race this year- Run For A Reason.
Check out Extra Mile Run for information on how you can organize a Run For A Reason in a city near you.
This story was originally posted on Causecast
REAL LIFE. REAL NEWS. REAL VOICES.
Help us tell more of the stories that matter from voices that too often remain unheard.