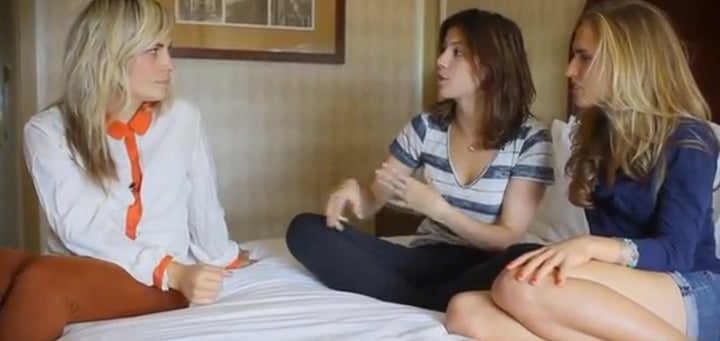 We grew up encouraged to "be the change you wish to see in the world." If you're going to be a politician, be like Hillary. If you're going to be a musician, be like Beyoncé. If you're going to be a financier, be like Warren Buffet. How many times have you looked at the Forbes 40 under 40 list and felt like you've failed, or worse, like you have a long way to go until you reach that kind of success? Highlighting these high achievers sends a message that in order to be satisfied with your career you must be extraordinary.
The truth is that most of us don't change the world. And that's OK. Yet, according to a recent study published in the Journal of Psychology Research on Cyberspace, children aged 9 to 11 now hold "fame" as their number one value. Fame ranked 15th in 1997. What happened to celebrating the ordinary?
We want to call to action a movement of the ordinary. We want to show how ordinary women got to be extra-ordinary because they are doing something larger than themselves; they are participating in a career they believe in, whether that's farming on a wine vineyard or performing cutting edge scientific research.
We are road tripping across the country capturing extra-ordinary Americana in a Web series; we want to inspire young women to dream beyond what they know by highlighting women who have built their careers around their passions.
Check out the first episode in the Route by Route Web Series here:
Ashley Bush and Raphaela Sapire are recent college grads on a journey to meet women who have built careers around their passions, ranging from farming to finance. After 20 years of school, over $200k in tuition, 13 internships combined, and even more hours spent in the library, they were ready to go. Yet, after graduating college, they became overwhelmed and excited by all of the things they could choose to be and do. Join them to meet extra-ordinary women who have built careers around what they believe in. Find out more at Route by Route.
Calling all HuffPost superfans!
Sign up for membership to become a founding member and help shape HuffPost's next chapter