When TLC aired a one-off "Extreme Cougar Wives" special back in November, the ratings proved that viewers wanted more. Now, the network has more (two special episodes airing Wed., Aug. 14 and Wed., Aug. 21, both at 9:30 p.m. ET), and the new cougar wives seem to be living up to that "extreme" in the show's title.
The Huffington Post has an exclusive sneak peek (above) at one couple and their proclivity for Civil War reenactments -- in the bedroom.
"Our first night together was just amazing," Jane, 58, says in confessional. "It was everything I could've ever hoped out of any sort of romantic, sexual encounter. It was like all my fantasies were fulfilled," she says before stroking the "big brass buttons" on Andrew's Civil War reenactment costume, saying sexually, "We always know that artillery men know how to make a big boom."
Then the two awkwardly giggle and flirt as Andrew, 27, laces up Jane's corset and she flirtatiously pops out of it. It's like Civil War reenactment porn foreplay.
Tell us: Will you watch "Extreme Cougar Wives"?
"Extreme Cougar Wives" will air Wednesday, Aug. 14 and Wednesday, Aug. 21 at 9:30 p.m. ET on TLC.
Before You Go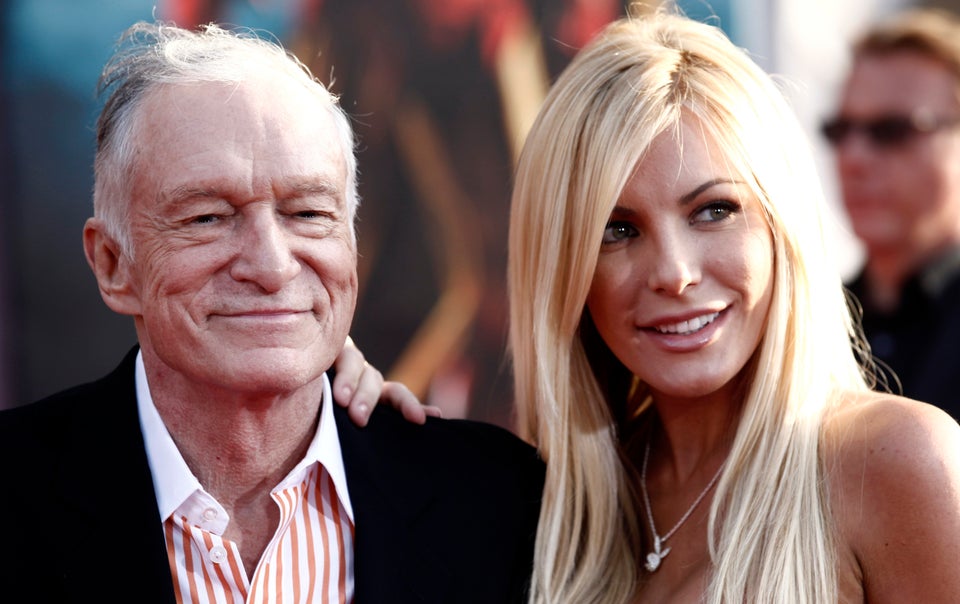 May-December Couples
Popular in the Community