Donald Trump has been elected America's 45th President ― and members of Europe's far-right could not be happier.
Marine Le Pen, leader of the French national-conservative National Front party, didn't even wait for the official call to offer warm words. "Congratulations to the new president of the United States Donald Trump and to a free American people!" she exclaimed in a Twitter post Wednesday.
Florian Philippot, a vice president of the National Front, soon echoed the statement of Le Pen, who is running in France's presidential election next spring.
"Congratulations, Mr. Trump!" he tweeted only minutes after Le Pen. "The people are not letting an oligarchy, undone a second time after Brexit, dictate its choices!"
The French people will also take their turn expressing themselves in a few months, he added in an interview with French television channel LCI, in reference to France's upcoming elections. "It's a spring awakening: Brexit, the rise of patriotism in France, Trump's nomination, etc," he said.
Philippot bashed France's "pseudo-elites" for insulting Trump for months and who "now look really dumb this morning."
"We now have a president who likes our country and understands our post-Brexit values," he said in a statement later Wednesday.
Viktor Orbán, Hungary's nationalist leader best known for his campaign to halt the arrival of refugees, appeared thrilled by the Trump news:
Geert Wilders, heads of the Netherlands' Party for Freedom, tweeted throughout election night. He spoke at the Republican National Convention over the summer, telling crowds that Europe was "imploding" due to immigration from predominantly Muslim countries.
Other controversial leaders have also rushed to offer messages of support.
In Asia, Rodrigo Duterte, president of the Philippines, sent Trump a welcoming message on Wednesday as well.
"President Duterte wishes President-elect Trump success in the next four years as Chief Executive and commander-in chief of the U.S. military, and looks forward to working with the incoming administration for enhanced Philippines-US relations anchored on mutual respect, mutual benefit and shared commitment to democratic ideals and the rule of law," his Office of Communications Secretary said in a statement.
Trump gave a conciliatory speech early Wednesday, thanking Democratic nominee Hillary Clinton for a hard-fought battle and promising to work tirelessly on behalf of the American people.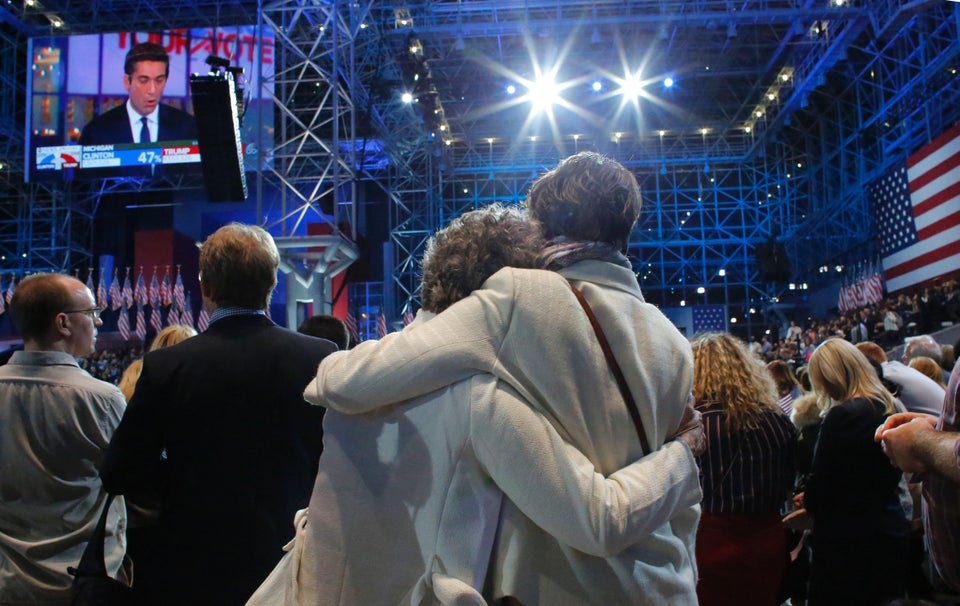 Clinton Supporters React After Election Loss