Have you ever wondered how far you could seriously drive without getting out of your car? Because there are people who have wondered this wonder. And they've wondered very seriously.
Behold: this is (almost certainly) the longest Google Maps driving route you can make. It goes from Quoin Point in South Africa to an unknown road in Indonesia.
For less of an excursion, how about this casual jaunt from London to the Indonesian city of Marauke? It's only 13,000 miles, though it's hard to believe ferries could actually transport you on that last leg from Singapore to Papua.
Reddit user decster584 made it while playing with routes from his London house.
Then there's Reddit user e8odie, who abandoned the whole don't-get-out-of-your-car concept and instead mapped the shortest route to visiting every country in the world (because that's what everyone does when they're in bed with a broken leg, right?).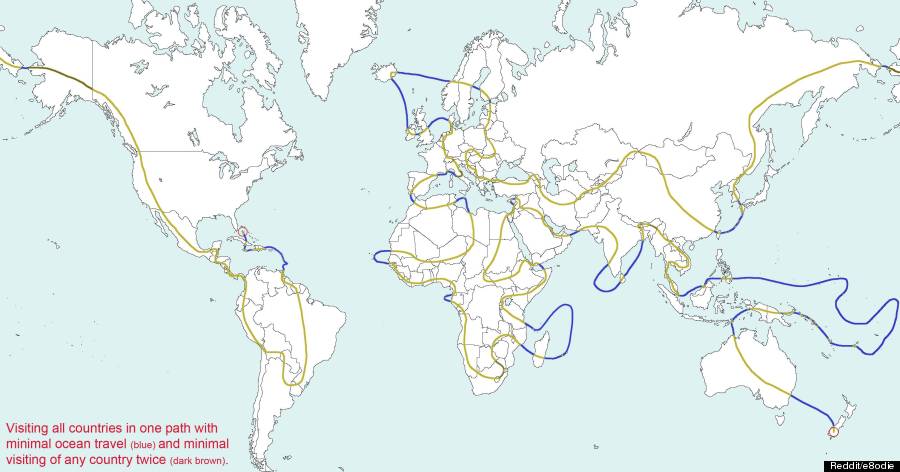 This guy's map could never be an actual road trip due to factors like the Darien Gap, a marshy swampland in Central America that makes it impossible to drive from North to South America. There would also be some nasty border clashes on this route, and probably a lack of reliable ferries. And then there's also general human tiredness.
It's fun to dream though, ain't it?
Related
Before You Go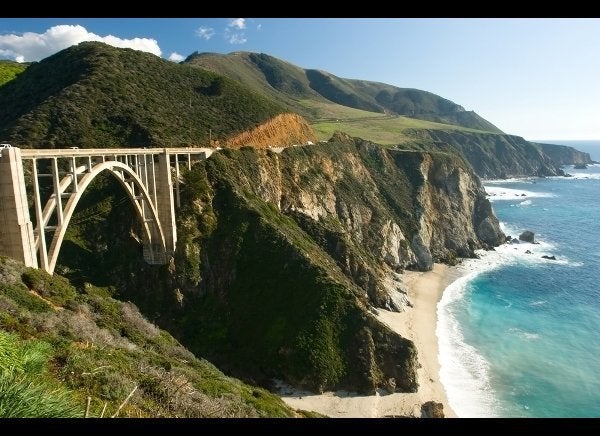 America's Best Family Road Trips