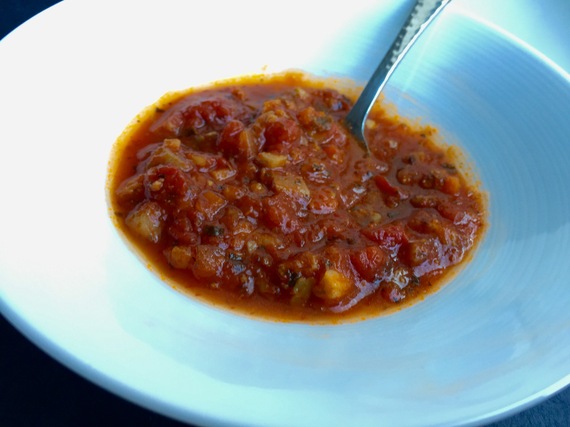 When a kid says that they can't eat broccoli or peppers because their hair will fall out (we have honestly heard this one before), we shouldn't accept this as an answer. We run the show, remember? Not our little ones! The most common way for solving for this problem is to sneak the vegetables in by pureeing them or hiding them in some way into the meal. If you google, "how to hide vegetables in food," you'll get over 13 MILLION results. It's a commonplace hack and we know lots of people who do it.
But we are telling you... THIS IS NOT THE WAY TO GO (or so we've figured out).
Can we talk mom to mom for a sec? We want to teach our kids about vegetables and nutrition, right? We want them to know that greens are good for them, right? How can we teach them this, if we are pretending we never walk through the produce section or that the produce never makes it to their dinner?
We go into more details on why there are few benefits to hiding your vegetables into their dinners here. But everything you'll see on our website is all about full transparency and disclosure. We incorporate veggies in a lot of the meals we prepare, but our kiddos are fully aware and they understand that we're not putting these veggies in to torture them, but that they actually taste good and they are also good for you! (Believe me, if we want to torture our kids, we'd just put them in a room together with no toys).
So let us get off our soapboxes and give you a solution - 'cos we moms are all about problem solving. Check out our Extreme Veggie Bolognese. While it takes a bit more time than opening a jar of sauce from the store, the time investment is worth it. It packs a serious veggie punch and it's crazy delicious. Your kid likes pizza? Use this sauce. Your kiddo likes pasta? Use this sauce. You little one loves to slurp soup. Use this sauce.
USE THIS SAUCE. USE THIS SAUCE. USE THIS SAUCE!!
Extreme Veggie Bolognese Sauce

Ingredients:
1 garlic clove, minced
1/4 onion, chopped
1/4 cup broccoli, diced
1/4 cup mushroom, diced
1/4 cup carrots, diced
1 handful baby spinach, chopped
Extra-virgin olive oil
Salt
1/4 - 1/2 cup jarred tomato sauce (We like Rao's)
Method: (Steps 1, 2 and 6 are steps a kid can and should do!)
Set onion aside and gather all remaining veggies in another bowl
Mince garlic or place in a garlic press
Heat olive oil in a large saute pan to medium
Add in garlic and onions and cook until fragrant (you don't want it to brown or it will taste bitter)
Add in the remaining vegetables to the pan and salt to taste. Cook on medium or low to medium heat until vegetables begin to soften but still have some bite. Stir occasionally so they don't stick. About 10 minutes
Measure out tomato sauce
Add tomato sauce to saute pan and simmer over low to medium heat for 10 minutes. Add as much or as little tomato sauce as you like. This is generally up to your personal taste
If you have leftover sauce, freeze it up in an ice cube tray and you can have it on hand for whenever you need it!