On Thursday, a deadly avalanche hit France's Mont Blanc. Leaving nine dead and about 14 injured, the massive avalanche hit "two hours after 28 climbers had left a high-altitude climbing hut," explained AP. A 30-year-old Danish climber who survived the avalanche told AP, "All of a sudden big pieces of ice fell down right next to us. ... And then a split second after that it all came down and hit us and blew us away. I feel like I've been hit by a truck and did ten rounds (of boxing)."
In the U.S. Midwest, the recent heat wave and ongoing drought conditions are causing many farmers to worry about this year's corn and soybean crops. According to Reuters, "crop ratings have fallen to their lowest level in 24 years." University of Missouri Professor of Plant Sciences William Wiebold reportedly said, "The attitude is not real good right now. For some farmers the crop is already gone. The longer we go without rain the more farmers will be in that situation."
Recent research focusing on Texas and last year's heat wave has found that "global warming has made such a Texas heat wave about 20 times more likely to happen during a La Nina year," reported AP. Kevin Trenberth with the National Center for Atmospheric Research's climate analysis section said the increased likelihood "could well be an underestimate."
Below, find images of extreme weather from around the world this week.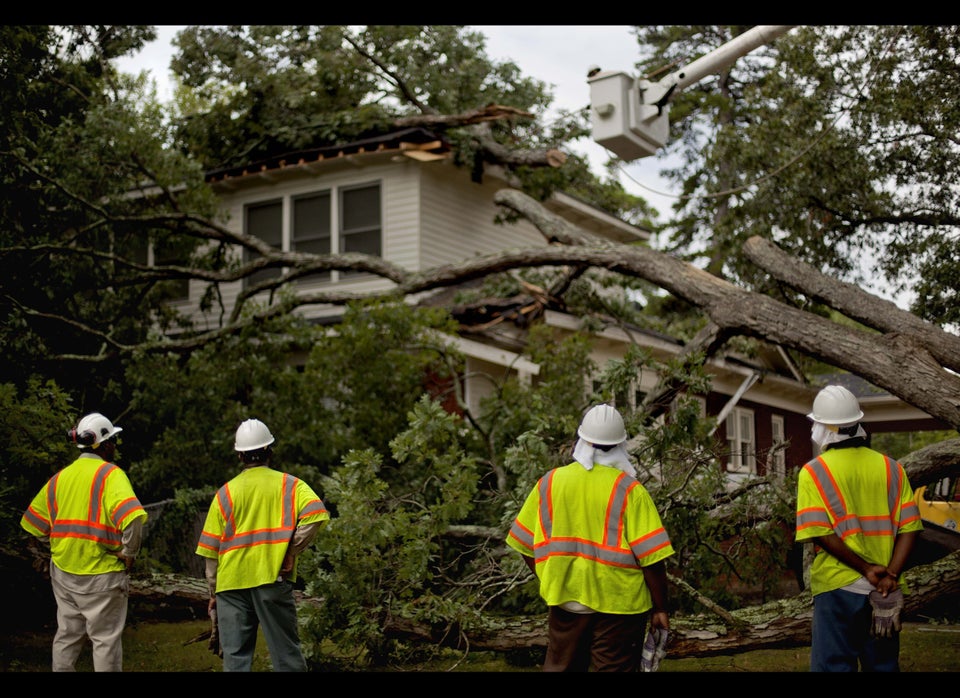 Extreme Weather Of The Week 7/14/12
Popular in the Community